LCME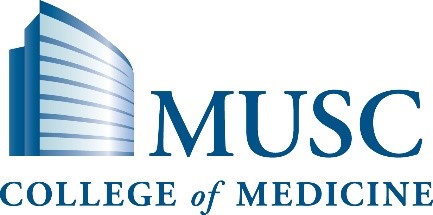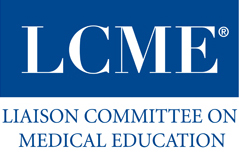 Medical University of South Carolina
LCME Reaccreditation Self-study
May 2019 - January 2021
LCME Self-study Kick-off June 5th 2019 12 pm – 1:30 pm
LCME Co-Secretary Barbara Barzansky, PhD will speak at noon in Drug Discovery Auditorium
PowerPoint Presentation (PDF)
Message from the Dean
The Liaison Committee on Medical Education (LCME) accredits medical schools in the U.S. and Canada, and sets arguably the highest standards for education quality of any accrediting body. The LCME review process is thorough and comprehensive.
The success of the MUSC College of Medicine in the accreditation process is essential for ongoing recruitment of top students, residents and faculty, for continued stellar research funding and for the ongoing philanthropic support that provides for the success of all of our missions.
The College of Medicine will participate in a rigorous self-study that will require sustained and focused effort over the next 18 months. Eleven committees have been formed and charged with taking a deep dive into the education standard set forth in the LCME in Functions and Structure of a Medical School Standards for Accreditation of Medical Education Programs Leading to the MD Degree 
Over 100 faculty members, students and staff will devote time and energy directly to the self-study effort. Senior Associate Dean Education for Medical Education, Donna Kern, MD, will guide us through this process as our designated Faculty Accreditation Lead, and chair of the LCME Self-study Task Force. The Office of Assessment, Evaluation and Quality Improvement provides structure and support throughout the process.
Medical students will be leading the Independent Student Analysis (ISA) which is a cornerstone of the reaccreditation process. The ISA will independently review the medical school's MD degree program compliance with LCME standards from the perspective of the students; the ISA will also make recommendations for improvement that the LCME Self-study Committees will need to address in our self-study review.
All LCME-related efforts should be focused on quality improvement, and utilize the data collected to make substantive changes that will insure, at a minimum, compliance with the goal of excellence in all aspects of medical student education.
A formal institutional kick-off of our self-study period is slated for June 5, 2019. I will be providing frequent Dean's Updates to the College of Medicine COM faculty, administration, and staff about the ongoing efforts and progress made toward our goal.
There are examples of peer institutions across the country receiving adverse actions and being place on probation. The College of Medicine can learn from their experiences, as well as our own history of prior LCME citations. We will focus all effort and resources needed to address any compliance gaps identified in the self-study.
Thank you for your current and future efforts.
Ray DuBois, MD, PhD
Dean, College of Medicine
Medical University of South Carolina
See our LCME Timeline of Milestones