Bioinformatics Shared Resource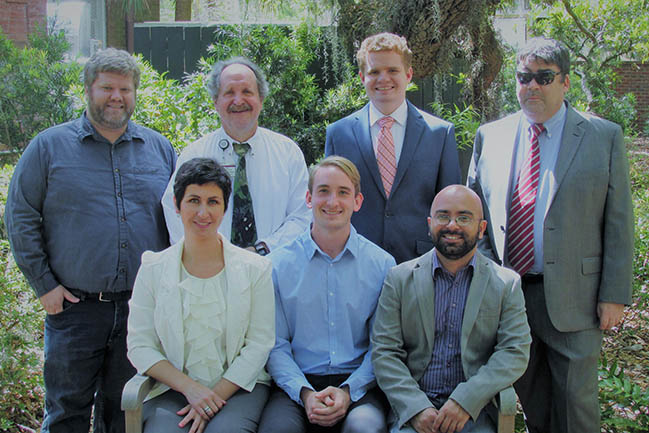 The mission of the MUSC Bioinformatics Shared Resource (BSR) is to provide state of the art bioinformatics analysis for genomic and epigenomic assays and support the research goals of MUSC investigators. The BSR provides a range of bioinformatics services that have proven to be transformative in enabling investigators to advance disease-related research goals. We are strengthening local bioinformatics resources, leveraging state resources (including the high-performance Palmetto computing (HPC) resource at Clemson University), and reducing barriers to utilization of bioinformatics tools by a broad range of MUSC investigators.
The BSR opened in March 2014 as a Center for Genomics Medicine shared resource with generous support from the College of Medicine. Significantly improving local infrastructure, we deployed the OnRamp BioInformatics Genomics Research Platform in May 2015. OnRamp's GRP converges advanced genomics analysis, comprehensive data management, big data analytics, and hyperscale servers. This 'Big Data' solution utilizes hadoop software with automated data protection to seamlessly scale a 240 TB, 10-node server and storage infrastructure. Since deployment, bioinformatics workflows have been greatly expanded, enabling a broad array of new analyses, including whole genome, exome, RNA variant, RNA fusion, ChIP, and metagenomics. More than 100TB of genomics data has been analyzed, more than tripling the data analyzed in the prior 8 years at MUSC.
Computational Biology Resource Center
The Computational Biology Resource Center, a component of the BSR has a successful track record as a high performance computational resource for the MUSC community. We continue to leverage this resource (which currently maintains a 16 node 132 central processing unit computing cluster combined with 35TB of storage capacity) for genomics big data analyses. Additional state resources are available on demand (including the high performance Palmetto Computing (HPC) resource at Clemson University).