Bioinformatics 101
The MUSC Bioinformatics Shared Resource Presents a series of informative lectures. The goal of the Bioinformatics 101 series is to provide updates on genome-scale biology to biologists at MUSC. We provide overviews of computational biology methods in an informal setting.
Schedule
All events will be in Basic Sciences Building, Room 349 from 11 a.m. to 12 p.m.
Monday, February 26, 2018 
W.Bailey Glen GATK Genome Analysis Tool Kit
PDF
Monday April 9, 2018
Rosalind: A feature rich Next Generation Sequencing Analysis Platform for all.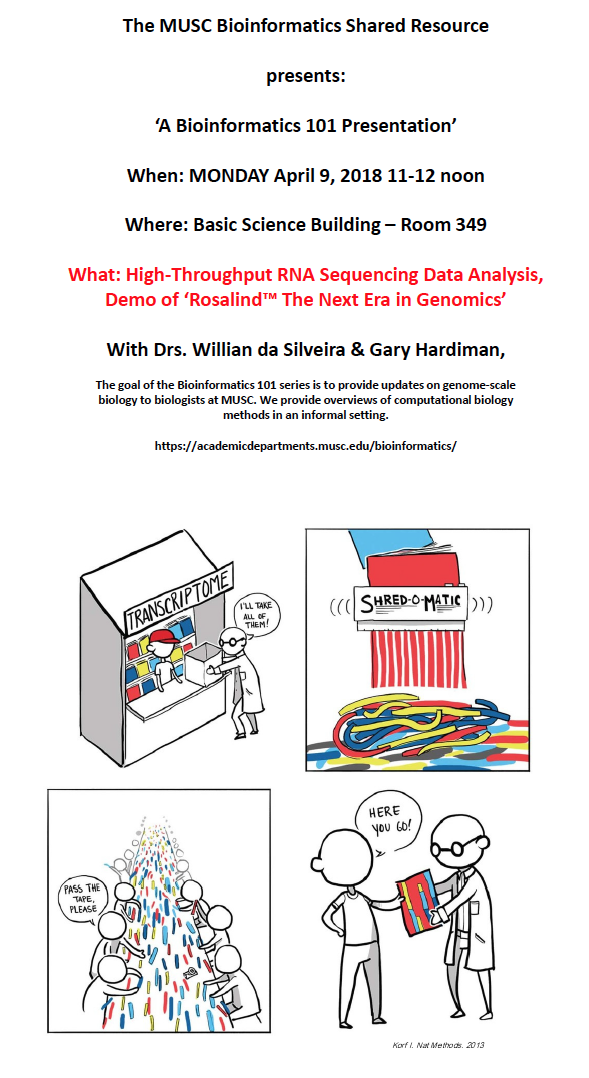 Monday May 7, 2018
Isoform Analysis