Transforming Patient Care
The Department of Medicine has a long-standing reputation for excellence in patient care. Multiple Departmental programs are currently ranked as the best programs in the state of South Carolina, and in the region. As the largest Department in the MUSC College of Medicine, the Department of Medicine is dedicated to improving patient safety, value, and satisfaction along with an emphasis on optimizing patient and employee engagement.
This past year, six Department of Medicine faculty members were recognized for ranking in the 95th percentile in patient satisfaction on the CAHPS Clinician & Group Survey for all four quarters of FY18. These scores speak highly of their commitment to patient care, particularly as it relates to helping patients find the very best internal medicine options possible.
Creating a patient- and family-centered environment of care is exactly what the MUSC Department of Medicine is all about. The dedication these faculty members have demonstrated to both MUSC and their patients is noteworthy and represents sustained excellence in that endeavor.
Physician Excellence in Patient Satisfaction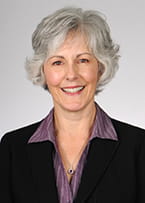 Elisha Brownfield, M.D.
Associate Professor, Director, Strategic Leadership Development (MUSC), Vice Chair for Leadership (DOM),
Division of General Internal Medicine
Dr. Elisha Brownfield received her medical degree from the Medical College of Virginia and completed her internal medicine residency at the Bowman-Gray School of Medicine/North Carolina Baptist Hospital. Dr. Brownfield is a member of the Society of General Internal Medicine and has served as the president of this group's southern region. She is a fellow of the American College of Physicians and a member of the Association of Program Directors of Internal Medicine. She has been chosen as one of the Best Doctors of America on multiple occasions.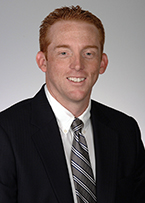 Michael Craig, M.D.
Assistant Professor,
Division of Cardiology
Dr. Michael Craig received his medical degree from the Medical University of South Carolina, and also completed an internal medicine residency where he served as chief resident. Following his residency, Dr. Craig completed a cardiology fellowship at MUSC and a heart failure fellowship at Ohio State University in Columbus, OH. Dr. Craig served as the Associate Director of the Cardiology Fellowship program from 2009-2013 and then as Director from 2013-2017. His clinical interests center around advanced heart failure and those in need of cardiac transplantation and ventricular assist device therapy.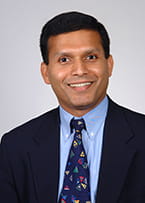 Val Fernandes, M.D.
Professor, Director, Cardiac Catherization Laboratory,
Ralph H. Johnson VAMC,
Division of Cardiology
Dr. Valerian Fernandes received his MBBS from St. John's Medical College in 1989, post-graduate M.D. from PGIMER, India in 1992, and MRCP-UK degree in 1994. He completed his medicine residency at the Mayo Clinic, followed by a cardiology and interventional cardiology fellowship at Baylor College of Medicine, Houston. Dr. Fernandes is board certified in cardiovascular disease, interventional cardiology, echocardiography, and nuclear cardiology. His clinical interests include complex coronary interventions, rotational atherectomy, alcohol septal ablation, and mitral valvuloplasty. He is actively involved in HOCM research.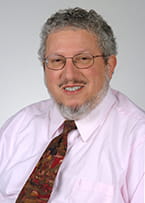 Michael Ullian, M.D.
Professor, Nephrology Section Chief, Veteran's Affairs,
Division of Nephrology
Dr. Michael Ullian received his medical degree from New York University in 1981. He completed his residency at Bellevue Hospital at New York University, followed by a fellowship in nephrology at the University of Colorado. Dr. Ullian is board certified in internal medicine/nephrology. Most recently, Dr. Ullian's research focuses on the clinical aspects of peritoneal dialysis. Dr. Ullian is a member of the American Society of Nephrology and the Southern Society for Clinical Investigation. He also serves on the editorial board for Advances in Chronic Kidney Disease and is an associate editor for the American Journal of Medical Sciences.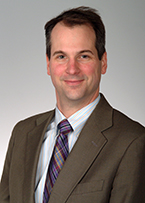 Timothy Whelan, M.D.
Professor,
Division of Pulmonary, Critical Care, Allergy, and Sleep Medicine
Dr. Timothy Whelan received his medical degree from State University of New York and completed his internal medicine residency at the University of Colorado Health Sciences Center in Denver. He then completed a fellowship in pulmonary and critical care medicine at the University of Washington in Seattle. Dr. Whelan is a member of the International Society for Heart and Lung Transplantation, the American College of Chest Physicians, and the American Thoracic Society. He specializes in advanced lung diseases with a clinical interest in lung transplant and interstitial lung diseases.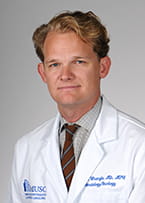 John Wrangle, M.D.
Assistant Professor,
Division of Hematology and Oncology
Dr. John Wrangle is a board-certified medical oncologist. His clinical specialties include non-small cell lung cancer and small cell lung cancer. Dr. Wrangle received his medical degree from Tulane University School of Medicine. He completed a residency in internal medicine at Emory University School of Medicine, followed by fellowship training at Johns Hopkins University. Dr. Wrangle's research interests focus on the development of novel therapeutic strategies and biomarkers for the treatment of non-small cell lung cancer (NSCLC).