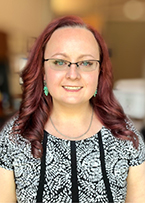 Daria Ilatovskaya, Ph.D.
Assistant Professor
Division of Nephrology
Research interests: water and electrolyte homeostasis, regulation of ion channel function and their role in the development of cardiorenal diseases, such as hypertension and diabetes.
Dr. Daria Ilatovskaya moved to the Division of Nephrology at MUSC as an Assistant Professor in December 2017 from the Medical College of Wisconsin (Department of Physiology), where she had pursued her postdoctoral training and early faculty years under mentorship of Prof. Alexander Staruschenko. Dr. Ilatovskaya studies the role of electrolyte transport in control of cardiorenal function and blood pressure, which is a highly clinically relevant problem.
The number of people living with hypertension is predicted to be 1.56 billion worldwide by the year 2025. In the US alone in 2011 to 2012, about a third of all people over the age of 20 were diagnosed with high blood pressure and took medications to help control it. CDC reported that total costs associated with high blood pressure in 2011 in the US were $46 billion. Dr. Ilatovskaya's research is aimed at advancing our understanding of the mechanisms that underlie kidney disease and facilitating faster translation of the science knowledge into clinics.
Specifically, Dr. Ilatovskaya's laboratory is investigating the regulation of ion channels and transporters in the hormonal aspect of salt-sensitive hypertension and polycystic kidney disease. The lab uses both in vivo and in vitro techniques to investigate these phenomena using an integrative approach that includes studies on the molecular, cellular and whole organism levels. In addition to routine molecular biology techniques, the lab specializes in unique methods, such as single-channel electrophysiology on freshly isolated nephron segments, state-of-the-art confocal and epifluorescence microscopy, chronic blood pressure monitoring and other sophisticated techniques.
Publications:
Current Lab Members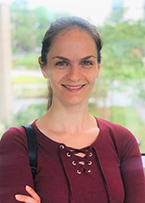 Anna Nikiforova, Ph.D. - Postdoctoral Fellow (June 2019 - Present)
Anna came from Puschino (Moscow, Russia). She has a PhD in biochemistry from the Institute of Theoretical and Experimental Biophysics (Russian Academy of Sciences). Throughout her career, Anna has been involved in research of mitochondrial functions and enzyme systems. Anna says that at MUSC she wants to "apply my methodological knowledge for a new object – the nephron, expand my research skills and get acquainted with American science".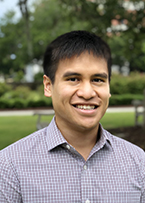 Mark Domondon, BSc - Research Specialist (May 2018 - Present)
Mark is from Buffalo, New York and has recently graduated from Clemson University with a BS in Bio-engineering. Mark joined Dr. Ilatovskaya's lab as a research technician in May, 2018 "to gain more experience in the research field, as well as to further expand my knowledge of research applied to medicine."
Mikhail Fomin, BSc  - Master's Student (November 2018 - Present)

Mikhail is currently pursuing an M.S. degree in Biomedical Sciences at the MUSC Graduate School; he is a South Carolina local and received his BS in Biological Sciences from the University of South Carolina in Columbia. He especially enjoys the translational impact of the research in the lab as well as a large variety of methods used. Mikhail joined the lab in November 2018, and his current thesis project is devoted to the hormonal aspects of salt-sensitive hypertension development.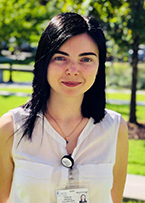 Valeriia (Lera) Vasileva, BSc, MSc– Visiting PhD student (July 2019 – present)

Lera is a PhD student at The Institute of Cytology in Saint-Petersburg, Russia. She is interested in studying ionic mechanisms of cell signaling, in particular, the mechanosensitive and potassium ion channels, and has been trained in cutting-edge electrophysiology. Here at MUSC she wants to "apply my skills and knowledge in a new field – renal physiology, and learn modern methods that will be useful for my career".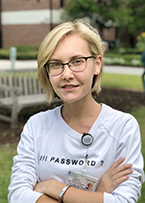 Regina Sultanova, BSc - Exchange Student (August 2019 - present)
Regina first came to MUSC as a summer intern (June - September 2018). Currently she is an MSc program student at the Saint Petersburg State Chemical Pharmaceutical University where she defended her BS thesis in 2019. Regina explains that she came to MUSC as part of the collaboration between Ilatovskaya lab and her alma mater "seeking to experience cutting edge translational science and meet new people. All knowledge that I will get here will be extremely useful in my future where I see myself as a basic scientist."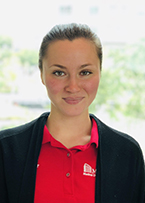 Aleksandra Lubert, BSc, MSc– research volunteer (July 2019 - present)

Aleksandra lives in Charleston, but originally is from Kaliningrad – she graduated from Kaliningrad State Technical University with a Master's degree in Food Technology. She is highly interested in research and joined Dr. Ilatovskaya's lab to "learn about cardiorenal diseases, get more experience in the research field, specifically in molecular biology and physiology, and contribute to further investigations". 
Past Lab Members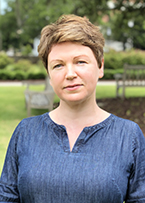 Iuliia Polina, Ph.D. - Postdoctoral Fellow (December 2017 - June 2019)
Dr. Polina is a uniquely skilled postdoctoral scholar; she received a Ph.D. in Physiology at the Sechenov Institute in Saint-Petersburg, Russia. Before moving to MUSC Iuliia has been trained in cardiac physiology at the Ohio State University, and the Dalhousie University (Canada). Her research interests are primarily focused on cellular and molecular mechanisms underlying such diseases as hypertension and diabetes. Iuliia decided to join Ilatovskaya lab in 2017 to broaden her understanding of hypertension from the renal physiology perspective. Iuliia believes that "any disease should be studied at multiple levels, and it is integration of complex systems that will eventually help us find the best treatments." Currently a research associate in the University of Minnesota, Lillehei Heart Institute.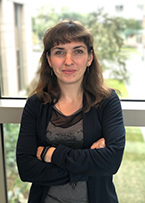 Anastasia Sudarikova, Ph.D. - Postdoctoral Trainee (November 2018 - March 2019)
Anastasia is a short-term postdoctoral fellow who came from St. Petersburg, Russia in November, 2018 to learn new methodologies and experience the American style of work and life. She is a very skilled and experienced patch-clamp electrophysiologist and has a PhD in cellular biology. Her research interests, which focus on the Epithelial Sodium Channels (ENaCs), are well in line with the lab objectives, we are very happy to have her and look forward to successfully working together on ENaCs role renal sodium handling. Currently a senior scientist at the Institute of Cytology, St. Petersburg, Russia.
Exchange, Summer and Rotation Students
2019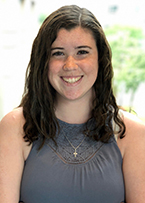 Rebecca Fox (June - August 2019)
Rebecca is from Olean, New York and is pursuing a bachelor's degree in genetic engineering and mathematics at Cedar Crest College. She joined Dr. Ilatovskaya's lab in summer 2019 as part of the MUSC SPUR "to expand her knowledge in the research field as well as to gain new and useful experiences."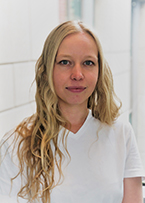 Yuliia Kashyrina - Summer Undergraduate Student(June - August 2019)
Yuliia is an undergraduate student in pre-allied health at the Howard Community College in Columbia, MD. She is a recipient of the American Physiological Society Undergraduate Summer Research Fellowship, and joined Ilatovskaya lab "to learn about physiology research firsthand as well as explore its further applications in evidence-based patient care."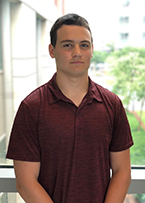 Dylan Brower - Summer High School Student (June - July 2019)
Dylan is a STEM student from the South Carolina Governor's School for Science and Mathematics in Hartsville. He joined the lab in as part of a summer research internship in June of 2019 in order to "gain a greater understanding of what biologists do in the real world."
2018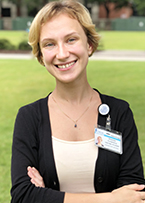 Elizaveta (Lisa) Kurashkina - Summer Undergraduate Student (June - September 2018)
Lisa is a summer exchange student from Saint Petersburg, Russia. Her visit to MUSC is supported by her home institution, the Saint Petersburg State Chemical Pharmaceutical University, where she is working on a BSc thesis in bioengineering. In addition, back home Lisa is doing basic science research at the Institute of Experimental Medicine. Here is what Lisa says about her internship at MUSC: "I'm here to improve and prove myself; to become a better student, scientist, researcher and person. Carpe diem!"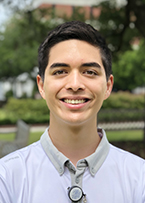 Jean Pinto - Summer High School Student (June - July 2018)
Jean is a student from the South Carolina Governor's School of Science and Mathematics in Hartsville, South Carolina. Jean aspires to eventually have a career in science or medicine, he joined Dr. Ilatovskaya's lab in June, 2018 in order to gain "exposure into research done in an actual wet laboratory and to expand knowledge in medicine."