Sarcoidosis Center of Excellence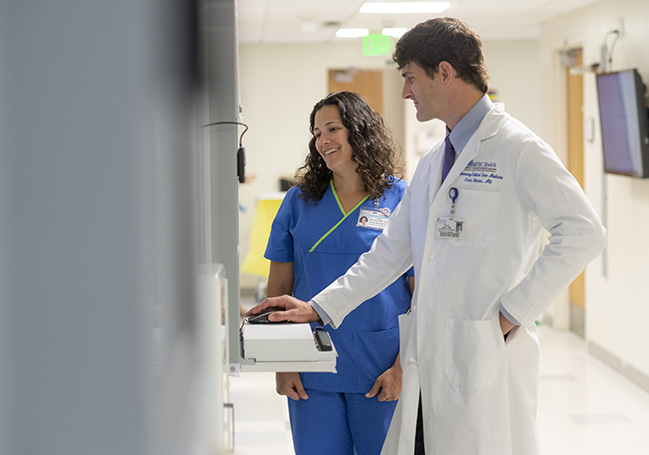 Susan Pearlstine Sarcoidosis Center of Excellence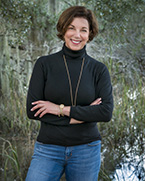 Established through a generous multimillion-dollar gift by Susan Pearlstine, the MUSC Susan Pearlstine Sarcoidosis Center of Excellence serves as the focal point of contact for individuals affected with sarcoidosis as they undergo evaluation and management of their disease. The Center is committed to providing the most comprehensive care to patients with single and multi-organ disease involvement through innovative approaches in care management, research, and technology. 
The Susan Pearlstine Sarcoidosis Center of Excellence at MUSC is internationally certified by the World Association for Sarcoidosis and Other Granulomatous Diseases (WASOG) and recognized by the Foundation for Sarcoidosis Research (FSR) as a Sarcoidosis Clinic and Center of Excellence. Both of these designations provide formal recognition of our team's commitment to striving for positive outcomes by meeting the needs of sarcoidosis patients through compassionate, quality and informative care.
Mission
Through a coordinated team effort, our mission is to:
Improve ACCESS by providing fast, coordinated access to the best care for all sarcoidosis patients
CONNECT patients and families with resources to ensure success in managing their disease and improving their quality of life, including cutting edge treatment options as well as support for managing other aspects of their health that may be impacting their sarcoidosis.
INFORM patients and families about their disease. We help empower patients to take control of their disease by providing disease-specific education, access to Sarcoidosis
Support Group Meetings. Our physicians work to improve sarcoidosis patient care throughout the region through collaborating with outside physicians and advocate for disease awareness and community outreach efforts in sarcoidosis.
To PROTECT the future of quality healthcare for sarcoidosis patients. The Sarcoidosis Center works to make new discoveries and advancements in the diagnosis and treatment of sarcoidosis through cutting-edge research, clinical trials, and access to alternative treatment options. We also work locally and nationally to support the development of future sarcoidosis nurses, physicians, and other healthcare providers.
At MUSC's Sarcoidosis Center, we offer:
A Multidisciplinary Team Approach to make sure patients quickly see the best doctors for their case. Our sarcoidosis care team actively collaborates with other specialists including those with expertise in dermatology, rheumatology, ophthalmology, cardiology, otolaryngology, and neurology.
State-of-the-art Diagnostic Testing and advanced treatment methods to provide patient-focused care that relieves a patient's symptoms and prevents irreversible organ damage from chronic inflammation due to sarcoidosis.
Cutting-Edge Sarcoidosis Clinical Trails and Research to discover new diagnostic and treatment opportunities for patients with sarcoidosis.
Sarcoidosis Clinical Trials
The Susan Pearlstine Sarcoidosis Center of Excellence at MUSC conducts cutting edge research in sarcoidosis that improves the lives of patients by learning more about potential causes and treatment options. Conducting research is vital, and the success of research is dependent on having informed and engaged patients.  
To view current clinical trials, please visit our clinical trials homepage.
The MUSC Sarcoidosis Team
Leadership
W. Ennis James, M.D.
Susan Pearlstine Sarcoidosis Center Program Director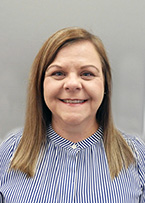 Maria Hoffman, MHA
Susan Pearlstine Sarcoidosis Center Program Manager
sarcoidosis@musc.edu
Sarcoidosis Care Team
W. Ennis James, M.D.
Pulmonary & Critical Care Medicine
Richard W. Rissmiller, M.D.
Pulmonary & Critical Care Medicine
Lucinda A Halstead, M.D.
ENT - Voice & Swallowing
Brian A. Houston, M.D.
Cardiology - Heart Failure & Transplant
Richard M. Marchell, M.D.
Cancer - Melanoma & Skin
Dermatology & Dermatologic Surgery
Lynn Janet Poole Perry, M.D., Ph.D.
Ophthalmology
Mini Singh, MBBS
Neurology
More Care Team Members
Katie Benfield | ILD Nurse Coordinator
Patient Care Services at MUSC Health
To learn more about our sarcoidosis care services, visit MUSC Health.