Lung Biology Research Center
Dr. Lynn Schnapp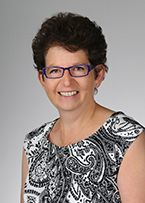 Lynn M Schnapp, M.D. is Professor of Medicine and Division Chief of Pulmonary, Critical Care, and Sleep Medicine and is an established NIH-funded investigator in cell and molecular biology with clinical and research expertise in lung injury and repair. She received her Bachelor of Science from MIT and her M.D. from the University of Pennsylvania, where she also completed her medical residency. Dr. Schnapp completed a Pulmonary and Critical Care Fellowship at UCSF, where she remained on faculty for several years before moving her research program to Mount Sinai School of Medicine, NY. She relocated to the University of Washington in 2000 where she rose to the rank of Professor of Medicine. In 2013, she was recruited to MUSC to assume the role of Division Chief.
Research Overview
We are interested in the processes that govern acute lung injury and its resolution. We use unique mouse models to identify potential targets for lung injury. We routinely incorporate state-of-the-art computational and pathway-focused network analysis to lung proteomics and transcriptomics data in order to identify novel pathways involved in lung diseases such as ARDS, sarcoidosis, and ventilator associated pneumonia. More recently, we have focused on the origin of lung myofibroblasts, and performed key fate mapping experiments demonstrating the importance of pericytes as myofibroblast progenitors in the lung. Ongoing work is focused on understanding the roles of pericytes in the immune response and fibrotic response in the lung.
In a related project, we are investigating the pathogenesis of HIV-associated emphysema in collaborations with University of Washington investigators. We use a multiprong approach including careful clinical phenotyping of patients, 'omics analysis of serum and BAL from HIV+ patients, and in vitro studies of HIV infected cells to identify new mechanisms.
Lab Location
Lung Biology Research Center
Division of Pulmonary, Critical Care, and Sleep Medicine
Medical University of South Carolina
Office: CSB HE936G
Lab: CSB HE925
Lab Members
Seth Bollenbecker
Research Specialist
bollenbs@musc.edu
843-876-2312
Rob Cribb
Research Specialist I
cribbro@musc.edu
Sarah E. Stephenson, Ph.D.
Postdoctoral Fellow
caseys@musc.edu
Carole L. Wilson, Ph.D.
Associate Professor
Schnapp Lab Manager
Lung Biology Research Center
wilsocar@musc.edu
Palmetto Profile
Get an overview of Dr. Schnapp's previous and current medical achievements online at Palmetto Profiles.
Publications:
View a partial list of Dr. Schnapp's publications through the National Library of Medicine's PubMed online database.