Patient Care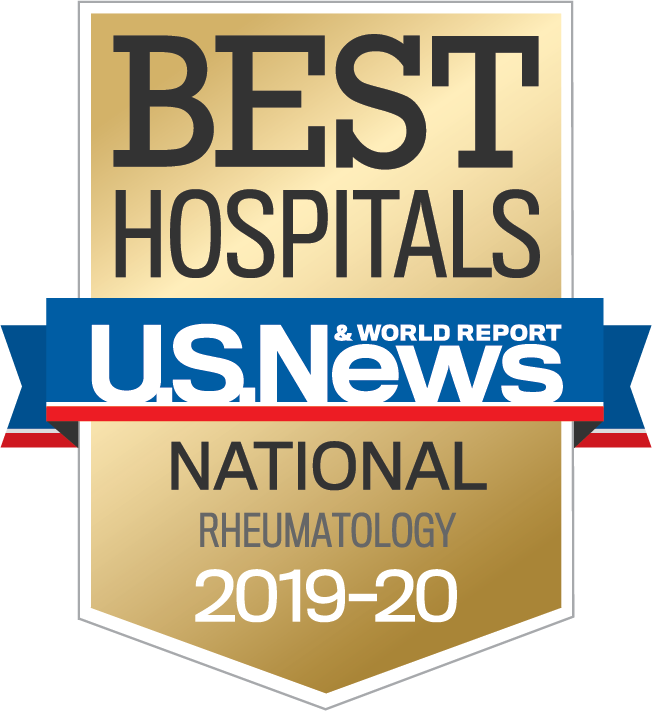 Physicians in the Division of Rheumatology and Immunology provide inpatient and outpatient care for patients at University Hospital, Ashley River Tower, Rutledge Tower, MUSC Children's Hospital, and the Ralph H. Johnson VA Medical Center as well as clinics located in Mount Pleasant, North Charleston and West Ashley.
A wide range of services are provided, including comprehensive consultative care, infusion therapies, bone density assessments, and musculoskeletal ultrasound. In Rutledge Tower, patients are seen in conjunction with the Division of Pulmonary and Critical Care and the Division of Cardiology to have pulmonary function testing and echocardiograms performed on the day of their clinic visits. 
A unique aspect of the Division is our close relationship with and longstanding commitment to Pediatric Rheumatology. Two of our board-certified Pediatric Rheumatologists, Natasha Ruth, M.D. and Katherine Silver, M.D., share dual appointments in Pediatrics and Internal Medicine. Together, we strive to provide outstanding care to children with juvenile idiopathic arthritis and other rheumatic diseases. The Pediatric Rheumatology Fellowship Program was launched in 2011.
Because of our focus on research, we can offer patients with scleroderma, lupus, and rheumatoid arthritis the opportunity to participate in clinical research. Many of our studies are designed and administered by our own faculty. However, we also participate in large treatment trials designed to test new therapies for diseases such as rheumatoid arthritis, lupus, and scleroderma.
Connect with your Health Care at MUSC Health:
To learn more about services available or to schedule an appointment, call 843-876-0615 or visit the MUSC Health website.