Scholars
Established in 1996, the goal of the Clinical Scholars Program is to foster critical thinking skills for primary care clinicians, specifically in the areas of evidence-based medicine and continuous quality improvement. This program is for second and third year family medicine residents to allow them the opportunity to explore research and/or quality improvement in Family Medicine.
Structure of the Program
Resident Scholars meet every Thursday from 1:30 to 3:00 p.m. to discuss quality improvement methods, research methods, tracks, problem solving, and to receive encouragement on projects.
Resident Events
Scholars Night
Residents enjoy a night devoted to research at the Annual Scholars Night reception in May. Second year residents exhibit their work with poster presentations, and third year residents showcase their projects with podium presentations. This is a great opportunity for third year residents to practice presentations for the SC AHEC Scholarship Symposium.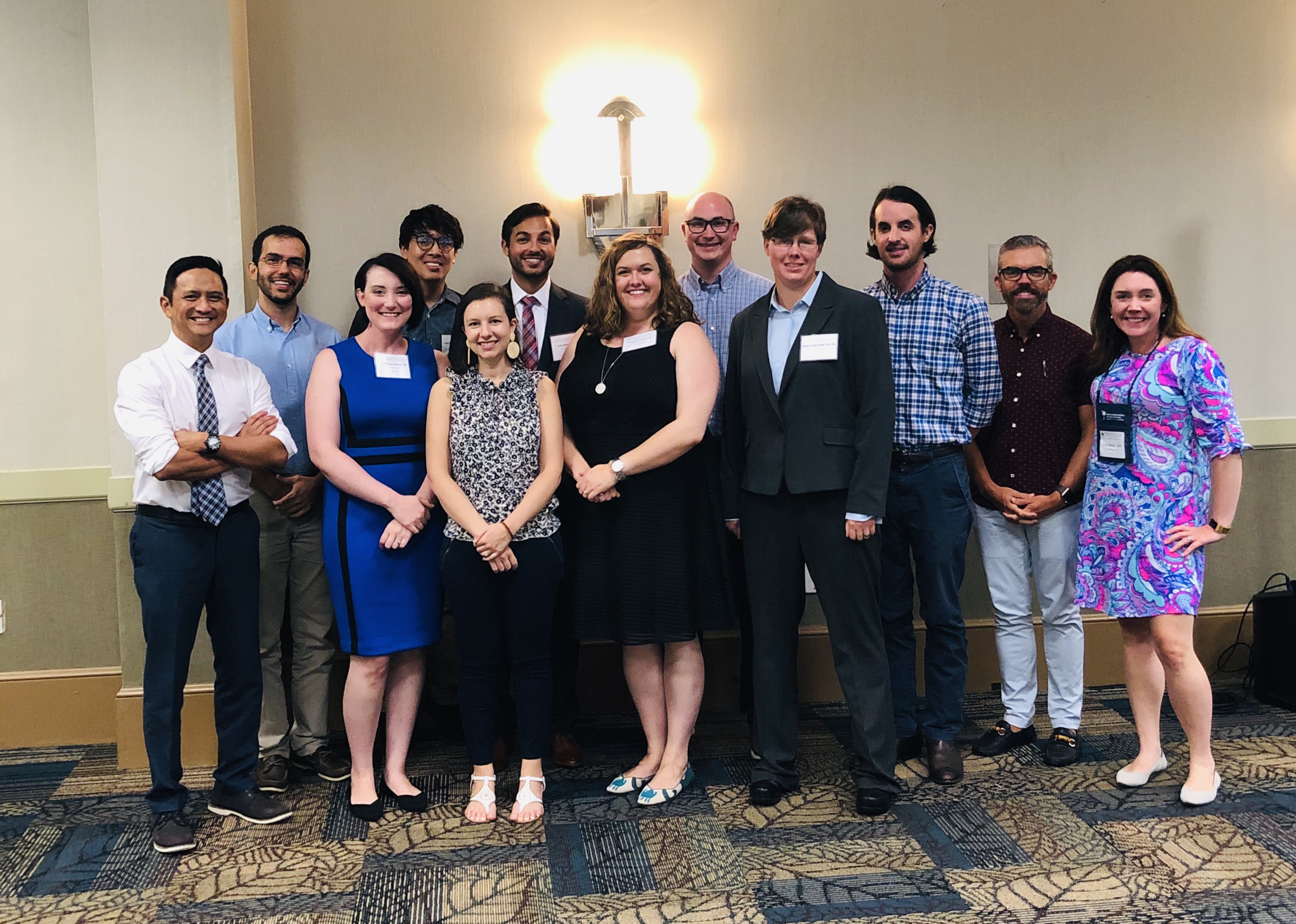 SC AHEC Scholarship Symposium
Every year our third year residents present a poster at the annual resident scholarship symposium which is held in June. A call for abstracts is sent to each residency program in February, and structured abstracts are submitted in March.
National/International Conference Presentations
Third year residents also feature their projects at national/international conferences like the North American Primary Care Research Group (NAPCRG) and Society of Teachers of Family Medicine (STFM), and some go on to publish their work. Currently our resident scholars have:
26 publications in peer-reviewed journals
65 presentations at national/international meetings
101 presentations at state meetings
30 state awards
4 national awards