Current Research
Our laboratory studies the cellular and molecular mechanisms involved in the requirements for the generation of distinct murine and human T lymphocyte lineages. We use this knowledge to generate polyfunctional and durable memory T cells that mediate potent responses against established tumors.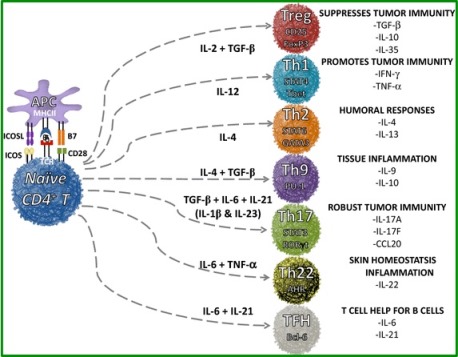 Our studies on costimulatory molecules CD28 and ICOS are focused on how modulate T cells towards a unique helper or cytotoxic lineage. We are characterizing the transcription factors involved in lineage commitment, plasticity and in regulation of CD4 and CD8 gene expression, with emphasis on the roles of transcription factors RORgt, T-bet, beta-catenin and FoxP3 and the mechanisms for establishing epigenetic programs in maturing tumor-specific T cell subsets. Our studies on both mouse and human T cells have led to the discovery of a costimulatory molecule, the inducible costimulatory molecule ICOS, that is required for the differentiation of highly inflammatory Th17 cells. We are investigating how ICOS signaling and interactions between transcription factors influence T helper cell differentiation towards the Th17 versus the anti-inflammatory regulatory T cell lineages in an adoptive cell transfer mouse and human models of cancer.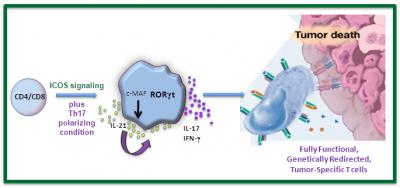 We are also further investigating Th17 cells as a more potent CD4+ subset for adoptive immunotherapy: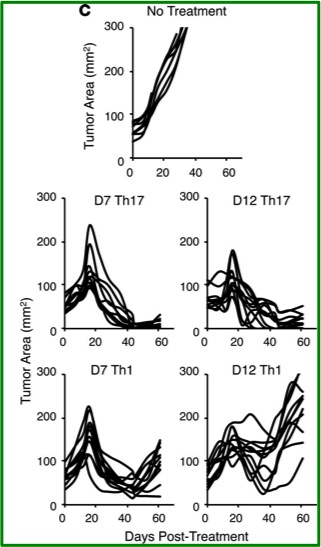 Another distinct area of interest of our laboratory is in elucidating the mechanisms by which chemotherapy and or total body irradiation is effective in improving T-cell based immunotherapies. We are employing genetic and cell biological approaches to study the mechanism for enhancement of mouse and human Tumor-specific T cell function and proliferation by host preconditioning. We have found that chemotherapy dramatically alters the gut microbiota and that distinct antibiotics can differentially shape the antitumor properties of adoptive transferred and host immune cells to kill large tumors in mice. We are also developing mouse models to study the potential role of these genetically redirected cells in optimally preconditioned mice.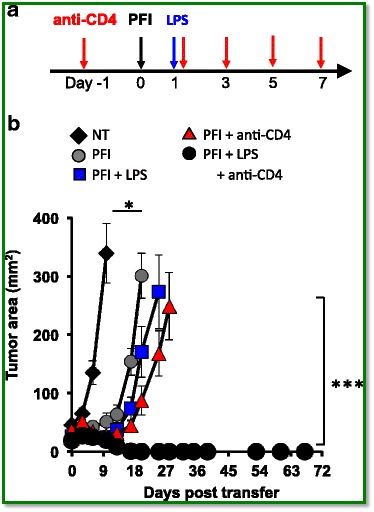 Additionally, we are interested in using pharmacological drug combinations to instill durable anti-tumor T cell memory and activity: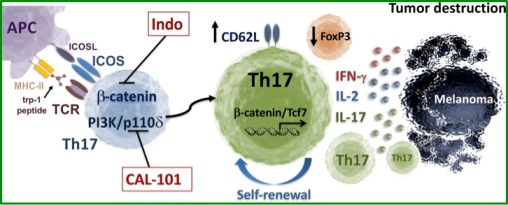 We have also recently identified a unique human CD4+ T cell subset that expresses high levels of the ectoenzyme CD26 with durable memory properties, called CD26high cells. Genetic redirection of CD26high cells with a chimeric antigen receptor or transgeneic TCR endows them with a robust capacity to eradicate large human tumors in NSG mice. We are actively investigating the mechanisms underlying the effectiveness and enhanced memory properties of these cells.