Neurohospitalist Fellowship
Program Highlights
Fellowship is centered around a schedule of core rotations comprising Neurology Inpatient Service, Stroke Service, Neurophysiology Program, and Neurointensive Care Unit.
Permits flexibility to select additional rotations based on the fellow's interests including elective stints with Neurosurgery, Epilepsy/Intraoperative Monitoring, Sleep Medicine, Neuromuscular Disease/Electromyography, Movement Disorders/Botox Administration, Palliative Care, and Neuroradiology.
Incorporates exposure to telehealth (tele-stroke and tele-general neurology) as well as training in Neurosonology (Transcranial Doppler and Carotid ultrasound).
Fellow will be appointed as a Clinical Instructor and will be allowed to practice independently during the final 2-3 months of the fellowship.
Fellowship will be for a 1-year term, with the option to pursue an additional year of full training in a complementary neurology subspecialty (stroke, neurocritical care, neurophysiology, or epilepsy).
Four Neurohospitalist Attending Physicians alternately staff busy neurology inpatient primary and consultation services.
Department Highlights
MUSC Neurology is firmly committed to excellence in medical education, patient care, and cutting-edge research. It has one of the oldest neurology training programs in the country, having trained residents and fellows for more than 50 years.
The Neurohospitalist fellow will have the unique opportunity to train with some of the top neurologists in the region, participate in the execution of leading telemedicine programs, and learn how to implement quality improvement initiatives.
Our hospital facility is a 700-bed tertiary care center that boasts a Level 1 Trauma Center, a nationally recognized Children's Hospital, and several clinical centers of excellence.
MUSC has one of the highest volume JCAHO-certified stroke centers in the country, providing life-enhancing care to both local patients and to patients throughout the state of South Carolina via a 15-site telemedicine program.
Our Epilepsy program operates a state-of-the-art epilepsy monitoring unit, and the clinical neurophysiology lab has achieved full accreditation in all several areas of neurophysiology, including EEG, EMG, intraoperative monitoring, and cerebrovascular ultrasound.
City Highlights
Charleston is one of the most historic cities in the southeastern United States and offers a wide variety of recreational activities including swimming, sailing, kayaking, fishing, and golf. There are numerous excellent restaurants, and the Spoleto Festival brings exceptional cultural events to the area every year.
Faculty
Eligibility & Process
Candidates must be board-eligible and have a current medical license, with satisfactory completion of a 4-year United States Neurology Residency program.
Applicants should submit a CV and 3 letters of recommendation to:
Jerri O'Banner 
Neurology Education Program Coordinator
Medical University of South Carolina
96 Jonathan Lucas Street - Suite 301 CSB
Charleston SC 29425
stanleyj@musc.edu
Fellowship Application Requirements
Current Curriculum Vitae (CV).
Three letters of recommendation.
Interview.
South Carolina Licensing Requirements
All Fellows are required to have a South Carolina Medical License by the first day of their fellowship. For inquiries regarding S.C. licensing requirements, please refer to the composite state medical board website.
Contact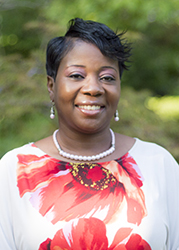 Jerri O'Banner
stanleyj@musc.edu
843-792-0078