Schedules
Rotation Schedule
Our resident schedule is based on a 4 week block system. This allows for 13 blocks in a calendar year. Neurology residents are split between inpatient and outpatient services. Overnight coverage of the inpatient service is handled using a night float system. The residency program includes a generous amount of elective time, totaling roughly 14 blocks over three years. Residents have a great degree of discretion over the use of their elective time, allowing them to tailor the program to their individual needs.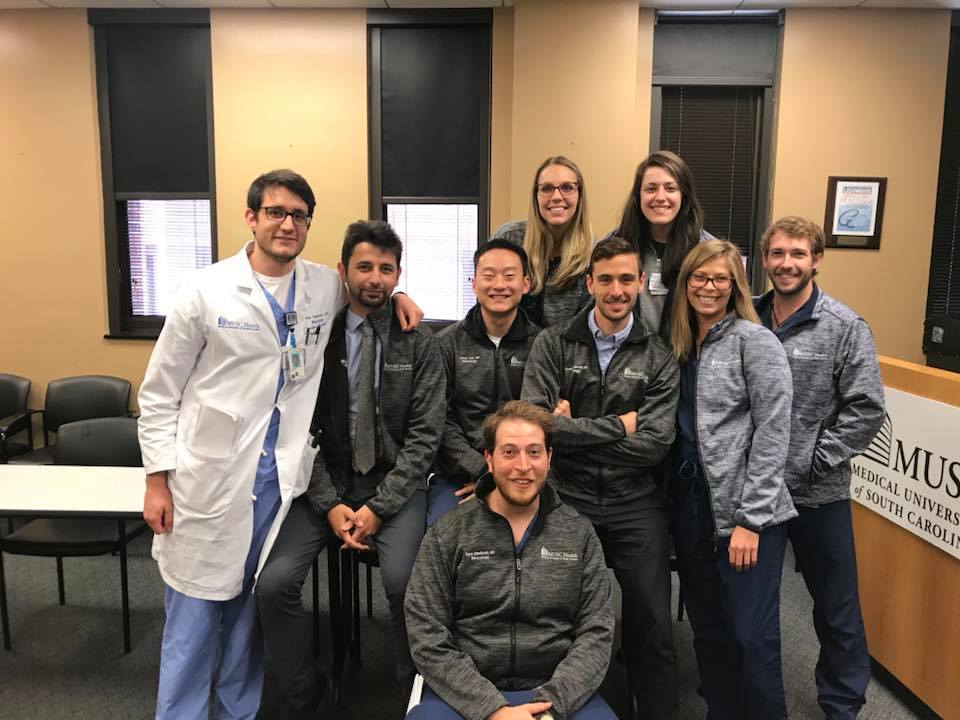 Sample Schedule
PGY2: Residents generally spend 2 blocks each on the General Neurology and Stroke Neurology services. An additional block is spent at the VA, in the NSICU, and on the Pediatric Neurology Consult Service. All PGY2 residents complete a block of EEG training. The remainder of the year includes roughly 8 weeks of night float, 2.5-3 blocks of outpatient elective time.
PGY3/4: During the 3rd year, residents spend one block each on the General Neurology, Stroke Neurology, VA Neurology, Consult Service, Pediatric Neurology, and Emergency Neurology Rotations. The remaining 7 blocks are split between nightfloat and outpatient elective time. PGY3 Residents complete approximately 6 weeks of nightfloat leaving 5.5 blocks of electives, while PGY4 residents complete 2 weeks of nightfloat with 6.5 blocks of elective. We have also created a new Wellness and Education rotation for our senior residents during which they are in charge of medical student education.
Elective Rotations
Behavioral Neurology and Dementia
EEG and evoked potentials
EMG and nerve conduction velocity studies
Epilepsy
Epilepsy Monitoring Unit
Headache
Movement Disorders
Multiple Sclerosis
Neuroradiology
Neuro-endovascular Surgery
Neuromuscular
Neuro-oncology
Neuro-ophthalmology
Neuro-otology
Neuropathology
Neuroradiology
Neuroscience ICU
Psychiatry
Research
Sleep medicine
Tele-neurology
Vascular Neurology
Educational Activities
Numerous lectures and conferences are presented each week. The main resident educational conference is a daily noon conference where specific disease related topics are discussed by faculty. In addition we have a twice a week morning report (case conference), weekly grand rounds, and weekly Professor's rounds. Professor's rounds entail a senior faculty member examining a patient on one of the inpatient teams and having a case discussion. There is also a biweekly neuroradiology rounds where the inpatient teams discuss notable cases with neuroradiology. Finally, there are subspecialty division conferences (i.e., Stroke, Behavioral Neurology) offered throughout the month.