Current Personnel
Leo Bonilha, M.D., Ph.D.
I am a neurologist and clinical researcher. As a neurologist, I work with neurophysiology, epilepsy, language problems and stroke. I am a member of the Epilepsy, Behavioral Neurology and Stroke Divisions in my Department. As a scientist, my research focuses on understanding structural and functional network adaptations to brain injury, particularly regarding language impairments (aphasia) after stroke and its recovery. I also study neuronal networks associated with epilepsy and its response to treatment.
Structural and functional MRI are the main research tools used in my lab, but we also work heavily with neurophysiology (scalp and intracranial EEG) as well as behavioral language treatments for language.
One of the most gratifying aspects of my job is to work with students and post-docs. I am fortunate to lead a tremendous group of talented individuals, and I am always learning from all of them.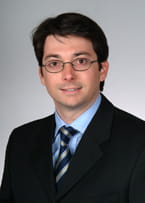 View CV.
Anna Doyle, M.S.
Anna is a Speech-Language Pathologist and clinical coordinator for the aphasia study, POLAR, as part of the Center for the Study of Aphasia Recovery (C-STAR). She received her M.S. in Speech Language Pathology at Rush University in 2014 and joined the lab in 2017. She has a strong interest in aphasia and apraxia of speech after stroke and patient outcomes from behavioral language treatment. In her free time, Anna enjoys singing, cycling, tennis, and enjoying the outdoors.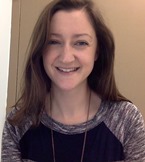 Ezequiel Gleichgerrcht, M.D., Ph.D.
Zeke obtained his medical degree at the University of Buenos Aires and completed doctoral work at Favaloro University, both in Argentina. He then moved to Charleston to work as a post-doctoral researcher in the Bonilha lab, working with brain connectivity, language, and post-stroke aphasia. He completed in May 2019 his residency in Neurology after four years of training at the Medical University of South Carolina. He will be staying at MUSC to complete fellowship training in Epilepsy while he continues his research in the Bonilha lab. In his free time, he enjoys spending time outdoors in the Charleston warmth and trying out every new restaurant that opens in town.

Barbara Khalibinzwa Marebwa, Ph.D.
Barbara is a postdoctoral scholar in the Bonilha lab. She moved to Charleston from Italy where she obtained her masters in Cognitive Science from the University of Trento. She graduated in May 2019 from the PhD program Biomedical Imaging at the Medical University of South Carolina. She is interested in cortical plasticity and the effect of stroke on the functional and structural organization of the brain. In her free time, she enjoys Zumba, yoga, and movies at the beach.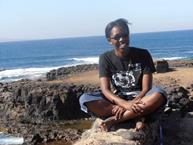 Emilie McKinnon, M.S.
Emilie is a M.D./Ph.D. student in our lab. She began working at MUSC in 2014 after obtaining her master's degree in biomedical engineering from the KU Leuven in Belgium. Emilie works on the advancement of diffusion MRI and its application to structural connectivity in patients with aphasia and aphasia recovery. Outside work, Emilie enjoys playing roller derby and going out to dinner.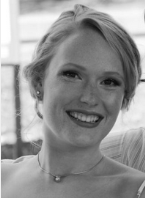 Janina Wilmskoetter, Ph.D.
Janina is a postdoctoral scholar in the Bonilha Lab. She is a speech and language pathologist by trait and obtained her master's degree in Clinical Linguistics at the University of Bielefeld in Germany. After working for several years as a speech and language pathologist, she moved to Charleston to obtain her PhD in Health and Rehabilitation Sciences. In her dissertation Janina investigated the relationship between lesion locations and swallowing impairments in patients with acute stroke. In the Bonilha Lab she is focusing on structural brain connectivity and recovery from post-stroke aphasia. In her spare time, Janina enjoys running, learning kite boarding, yoga, traveling, and finding the best chocolate desserts in one of the many restaurants in beautiful Charleston.