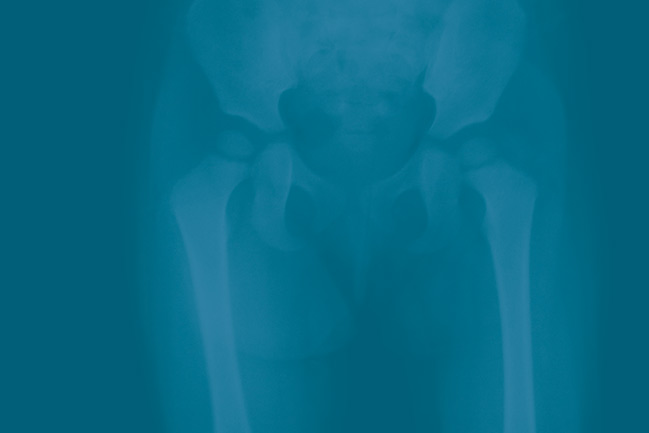 The Orthopaedic Oncology division is the state's major center for bone and soft tissue sarcoma care and is located within one of fewer than 70 in the U.S. and South Carolina's only NCI-designated cancer centers – The MUSC Hollings Cancer Center. The program services a large geographic area and provides comprehensive care to this unique patient cohort. The division of orthopaedic oncology consists primarily of two faculty members, Chief Dr. Lee Leddy and Dr. Zeke Walton. Crystal Reynolds is the trainer who supports the program. Melinda Ryan, RN, facilitates care coordination and navigation within the Hollings Cancer Center for the entire state.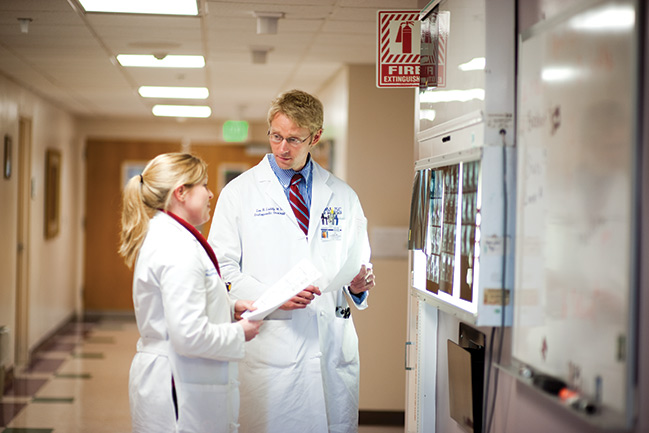 Lee R. Leddy, MD
Associate Professor
Chief – Orthopaedic Oncology
Residency Program Director
Dr. Lee Leddy did his undergraduate work at Emory University where he received his B.S. in biological science, while lettering on the varsity basketball team. He then received his MD from the University of Florida College of Medicine in Gainesville, Florida. He went back to Emory University to complete his internship and residency in the Department of Orthopaedic Surgery. He joined MUSC in 2009 after completing a fellowship in orthopaedic oncology at Emory University, where he helped establish the sarcoma program and is currently the leader of the Sarcoma Disease Focus Team at Hollings Cancer Center.
Dr. Leddy currently serves as the residency program director for the Department of Orthopaedics and Physical Medicine and won the MUSC teaching award twice. He is actively involved in both clinical and basic science research and collaborates in the Sarcoma Immunotherapy Lab.In addition, Dr. Leddy has served on the Musculoskeletal Tumor Society (MSTS) executive committee, nominating committee, and membership committee. He is immediate past president of the Musculoskeletal Oncology Research Initiative.
Faculty Leadership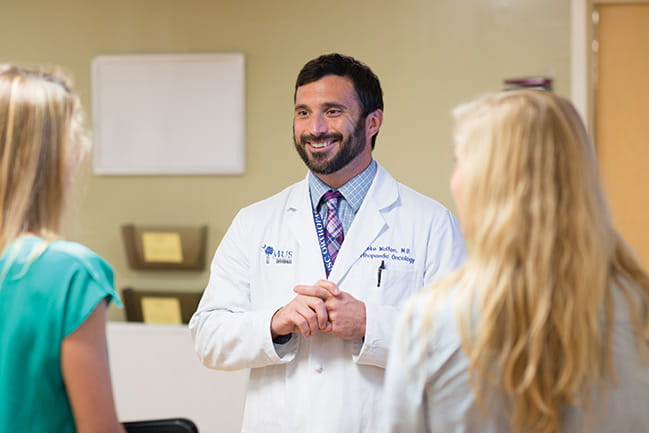 Zeke J. Walton, MD
Associate Professor

Dr. Zeke Walton is an orthopaedic surgeon specializing in orthopaedic oncology, including the treatment of bone and soft-tissue growths, both benign and malignant. He obtained his medical degree from the Medical University of South Carolina, his residency in orthopaedics at MUSC, and completed a fellowship in orthopaedic oncology at Emory University in the treatment of bony metastatic disease, as well as all types of soft-tissue and bone sarcomas. His clinical interests include limb salvage surgery for all types of tumors of the extremities. Like many other MUSC physicians, he spends about half his time providing outstanding care for the region's veterans at the VA hospital.
Research Highlights
There is both a translational and clinical research focus in the oncology division. It encompasses the lab of Jessica Thaxton, PhD, who works closely with the orthopaedic oncology team. Her primary research focus is immune and metabolic modulation of tumor infiltrating T-cells in sarcomas. The lab has recently submitted an NHI R01 grant for their preliminary work.

The group also has a grant to study wound healing after pre-operatively irradiated lower extremity soft tissue sarcomas. This is a multi-centered project centered at MUSC involving University of Iowa, Stanford, University of Oklahoma, Cleveland Clinic, Johns Hopkins, and St. Louis University.
Several ongoing medical oncology clinical trials are open and enrolling through the MUSC Hollings Cancer Center Clinical Trials Office.
Clinical focus remains on providing accurate diagnostic work up for skeletal and soft tissue lesions and providing complex limb salvage reconstruction options. The division cares for adult and pediatric patients with soft tissue and bone lesions. Reconstructive options include noninvasive expandable limb salvage surgery for pediatric skeletal sarcomas. Care is coordinated through a multi-disciplinary tumor board.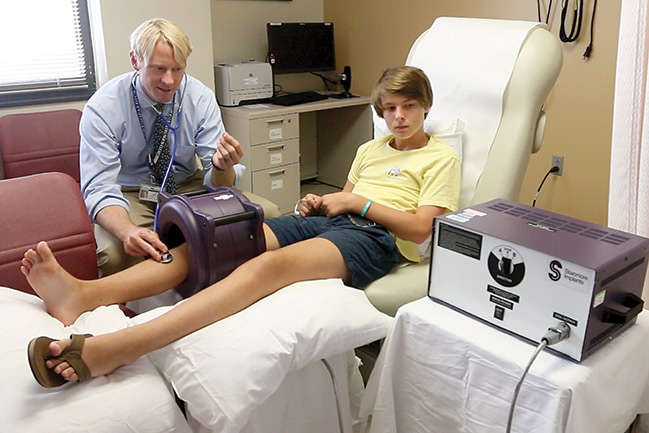 Skeletal Sarcoma Limb Salvage Surgery
Once there is a suspicion of a skeletal sarcoma, the first step is often an evaluation by an orthopaedic oncologist who will coordinate tissue diagnosis through a biopsy. The next step is often to meet with the medical oncology team and usually provide upfront chemotherapy. Sometimes removal of the tumor requires amputation; however, in most cases, there's a limb salvage option. In a growing child, maintaining longitudinal growth when removing the bone that includes the growth plate is very challenging. But it provides a unique opportunity to do that in a non-invasive way, using magnets and gears to actually lengthen the extremity in proportion to the patient's growth.

An implant is manufactured based on the resection length and how much has to be rebuilt and how much remaining growth. During surgery, the tumor (with an adequate margin) is removed and reconstruction begins. Important arteries and nerves are preserved. In the case of a distal thighbone tumor, for example, a stem is cemented into the remaining femoral canal and the prosthesis is put in place. Soft tissue is reconstructed and the incision is closed. Once the patient has completed post-operative chemotherapy, the team will assess the limb for length discrepancies and begin a noninvasive expansion procedure.

The extremity is put into a magnet. How long a patient stays in the magnet determines the amount of lengthening. For every four minutes in the magnet, the prosthesis lengthens about 1 mm. Side-by-side X-rays taken approximately every three months depending on their peak height velocity are used to assure that the extremity is keeping pace with normal growth through skeletal maturity. Not all patients are eligible for this surgery. Very young patients with a lot of potential growth or certain tumor characteristics may preclude it.

The primary goal of the surgery is to safely remove the tumor. The secondary goal is have a functional extremity. If the limb can be salvaged without compromising the oncological safety of the patient, that is the ideal.