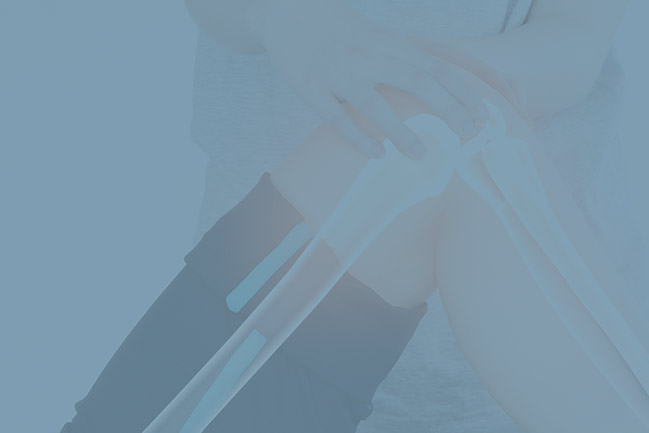 The Department of Orthopaedics is elevating physical medicine and rehabilitation service to formal division status
The Department of Orthopaedics is expanding its clinical scope with the addition of "Physical Medicine" to its name - The Department of Orthopaedics and Physical Medicine - as well as the increased depth and breadth of clinical programs that goes along with such an expansion. In the spirit of providing broad support of the College of Medicine's diverse missions, this clinical expansion will also benefit the greater institutional agenda by providing rehabilitation education to both undergraduate students, as well as graduate trainees in our new Interventional Spine Care fellowship program.
Faculty Leadership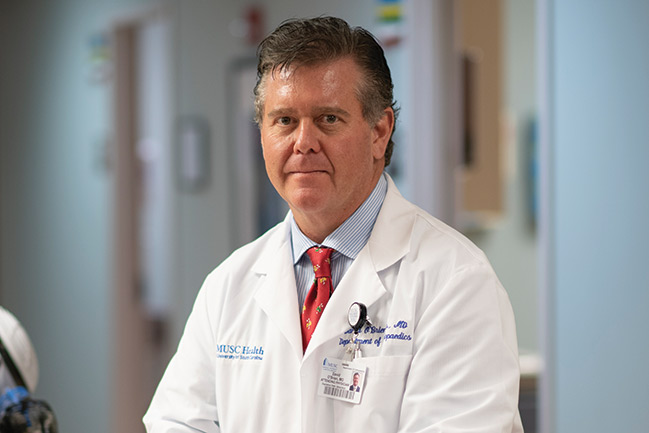 David R. O'Brien, Jr., MD
Associate Professor
Chief – Physical Medicine and Rehabilitation
Director, Interventional Spine and Musculoskeletal Fellowship

Dr. David O'Brien, Jr. is the newly hired Chief of Physical Medicine and Director of the Interventional Spine and Musculoskeletal Fellowship within the Department of Orthopaedics and Physical Medicine at MUSC. He is a fellowship-trained specialist in spine, musculoskeletal and sports medicine and specializes in the non-operative evaluation and treatment of back, neck and joint pains. He performs minimally invasive procedures, injections and tests to evaluate and treat patients with numbness, weakness or pain in their arms, legs or spine.

Dr. O'Brien has four Board Certifications in Physiatry, Sports Medicine, Pain Medicine and Electrodiagnostic Medicine. He has been a fellowship Director for over 17 years and has trained over 25 graduates to date. Dr. O'Brien brings the first and only interventional spine fellowship in South Carolina recognized by the North American Spine Society (NASS) to MUSC.
"At the present time, we are focused on developing an outpatient spine and musculoskeletal program of excellence to complement the achievements of the MUSC Orthopaedic and Neurosurgery Departments here at MUSC." - David O'Brien, MD
Dr. O'Brien graduated from Indiana University School of Medicine and performed his residency at the University of Cincinnati Hospitals prior to completing a Fellowship at Portner Orthopaedics in Honolulu, HI in 1996. Dr. O'Brien has been named to "America's Top Physicians®" 10 times. He has given more than 120 national/international presentations in seven countries in addition to publishing numerous articles and book chapters on the subject of back pain, sports injuries and healthcare policy. Dr. O'Brien was the co-chair for the 2009 North American Spine Society Annual Convention, and has served as course director and/or instructor for numerous spine-related injection courses and conferences around the world. He has served on the NASS Board of Directors, previously as Director of Health Policy and currently as Treasurer. Dr. O'Brien is a past Board Member for the Spine Intervention Society and is a member of their Health Policy Division. He is an associate editor for The Spine Journal and editorial reviewer for The PM&R Journal and Spineline.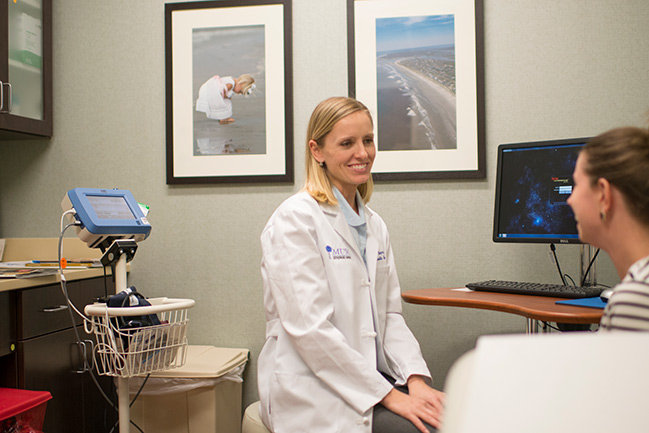 Emily A. Darr, MD
Assistant Professor
Dr. Emily Darr received her undergraduate degree from the College of Charleston, earned her medical degree from MUSC, and completed a residency in Physical Medicine and Rehabilitation at the University of Virginia. Dr. Darr has been the primary PM&R physician at MUSC for the last five years. Dr. Darr is also a certified acupuncturist and offers EMG-guided botox injections for certain FDA approved MSK conditions. She has been an investigator for two studies regarding the iFuse ImplantTM a small, triangle-shaped implant designed to stabilize and fuse the sacroiliac joint, with grant funding from SI Bone, Inc. Two recent publications related to these studies are "Four-year outcomes after minimally invasive transiliac sacroiliac joint fusion with triangular titanium implants" and "Rapid Communication: 4-Year Outcomes after Minimally Invasive Trans-Iliac Sacroiliac Joint Fusion with Triangular Titanium Implants."
Clinical
The physical medicine and rehabilitation service has historically been bundled with the MUSC Spine Center. Beginning this year, Physical Medicine and Rehabilitation is being elevated to its own division.
The Physical Medicine and Rehabilitation Division will specialize in the evaluation and non-surgical treatment of patients suffering from spine, sports and musculoskeletal injuries. The Physiatrists perform image-guided diagnostic and therapeutic injections to evaluate and treat patients with back, neck or limb pain. They also perform electrodiagnostic studies, such as EMG and nerve conduction studies, to evaluate patients that present with numbness, tingling, pain or weakness in their arms or legs.

The new Division will also focus on outpatient spine and musculoskeletal medicine which reflects the subspecialty focus of the physicians recruited to complement the needs and practices of MUSC's orthopaedic surgeons. This will help our mission in providing comprehensive orthopaedic care to our community and academic goals by increasing the diversity of teaching available to MUSC medical students, residents and fellows. With time, the Division may recruit physicians to provide general rehabilitation and other physiatry subspecialty care if needs present.

For the near future, rapid growth is expected for this service. Our vision for care of patients with spine and orthopaedic conditions includes Physiatry as a critical component of patient centered, comprehensive care.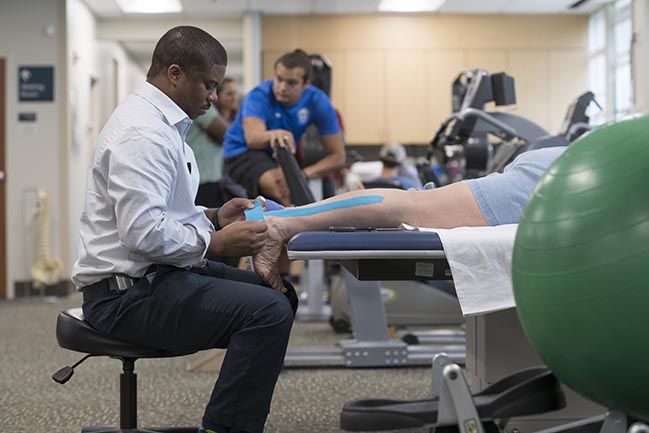 Training and Research
The collective clinical training and didactic educational experience of Drs. O'Brien and Darr will help development and grow the orthopaedic department and the interventional spine and musculoskeletal fellowship program, which will be the only North American Spine Society-recognized fellowship in South Carolina.
Engagement in the education and research missions of the professional societies will be a focus of the MUSC PM&R faculty in the Department.
"The most rewarding aspect of volunteering at professional societies has been the ability to teach internationally. It is much more cost efficient to have physicians from the U.S. travel and teach oversees as opposed to hundreds or thousands of foreign physicians to try and come here. In the past few years, I have had the good fortune to meet and teach physicians in Africa, the Middle East, China and other Asian countries," says Dr. O'Brien. "Besides on-site training in China, many of our courses are webcast to over 100,000 physicians."