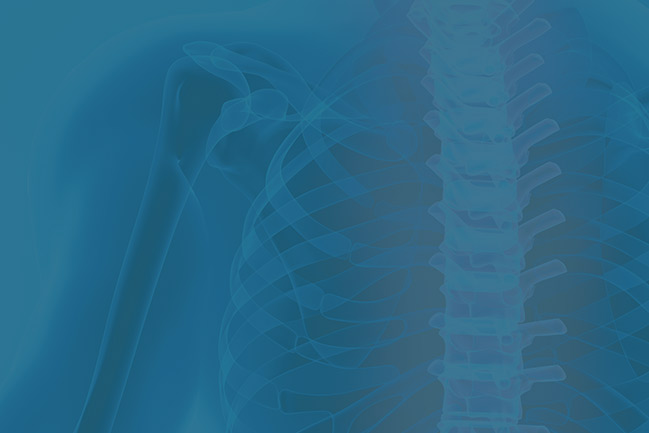 The Orthopaedic Spine specialists within the Department of Orthopaedics and Physical Medicine are members of the larger MUSC Spine Center. Additional providers from Physical Medicine, Neurosurgery, Psychiatry, Physical Therapy, Occupational Therapy, Neurophysiology, Neurology, Radiology, Nursing, Speech Pathology and Case Management round out this alliance of providers that specialize in the multidisciplinary care of spinal disorders. Patients with spinal disorders require a team of providers with a broad set of skills that are organized to provide efficient care seamlessly across multiple specialties. The Spine Integrated Center of Clinical Excellence was formally implemented three years ago to optimize patient-centered care. Through this collaboration, MUSC Health has realized improvements in patient access, hospital length of stay, post-surgical complications, and increased patient visits.
Clinical
MUSC offers a broad surgical expertise in deformity, tumor, trauma, infection and degenerative conditions as well as revision surgery. This includes minimally invasive surgery and motion sparing technologies when appropriate.
Blue Cross Blue Shield has recognized MUSC Health as a Blue Distinction Center for Spine Surgery. This designation means that MUSC provides high-quality specialty care for spine conditions. Becker's Hospital Review has named MUSC Health one of the top 100 Great Hospitals in America. The publication has also identified it as one of the top 100 Hospitals with a Great Spine Program. 
Faculty Leadership and Research Interests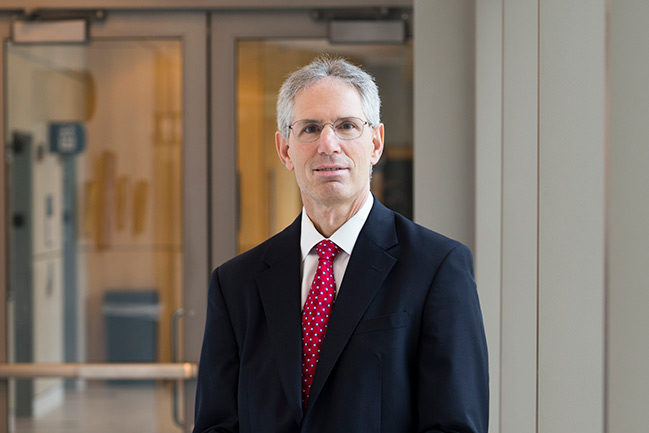 Charles A. Reitman, MD
Professor and Vice Chair, Department of Orthopaedics and Physical Medicine
Co-Director, MUSC Spine Center
Dr. Charles Reitman is the Vice Chair of the Department of Orthopaedics and Physical Medicine and Co-Director of the Spine Center, as well as a board examiner for the American Board of Orthopaedics. He is also the Administration and Development Council Director for the Board of Directors of the North American Spine Society (NASS), overseeing activities in governance, membership, leadership development, section development, finance and ethics. In addition, he serves on multiple committees for the health policy and research councils.
He is the Chair of the Appropriate Use Criteria Committee and primarily responsible for the development of that program for NASS. He has been the NASS delegate for collaborative efforts for AUC development with the RAND corporation in Southern California as well as grant funded projects in Canada and Switzerland, and is the current liaison with the American College of Radiology.
He has a long history of investigation defining kinematics and stability in the cervical spine, and has been recently awarded a $25,000 grant as Co-Principal Investigator for a study defining biochemical and biomechanical properties of the cervical intervertebral disc.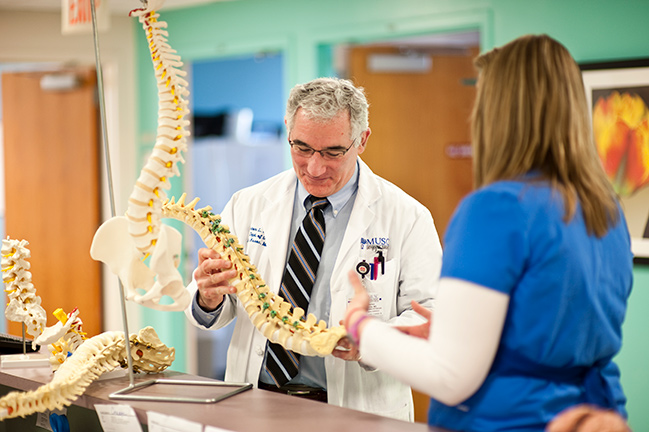 Barton L. Sachs, MD, MBA
Professor
Dr. Barton Sachs was the winner of the Admiral Albert J. Baccioco Innovator of the Year Award, the highest honor awarded by the Medical University of South Carolina's Foundation for Research Development (FRD). The award recognizes MUSC researchers and clinicians who are working to promote commercialization of university intellectual property through new inventions, patents applied for, technologies licensed, and new startups formed.
He is currently the chief medical officer and founder of SnAPP, a startup focused on commercializing a software platform that coordinates the workflow of physicians and supports advanced practice providers in an easy-to-use mobile application. SnAPP was recognized by the nation's largest member-owned healthcare services company as winner of its Innovation Excellence Award following SnAPP's pilot at a leading teaching hospital.
Most recently, Dr. Sachs founded Hercules, LLC, in order to move forward with the Hercules spinal implant and system, an innovative spinal implant and reduction system for the treatment of any grade spondylolisthesis utilizing an anterior surgical approach.
He was recognized twice by Becker's Hospital Review as "One of the Top Ten Academic Spine Surgeons to Know." He has worked on five commercially available spinal technologies, ranging from endoscopic spine surgical tools to spine implant devices.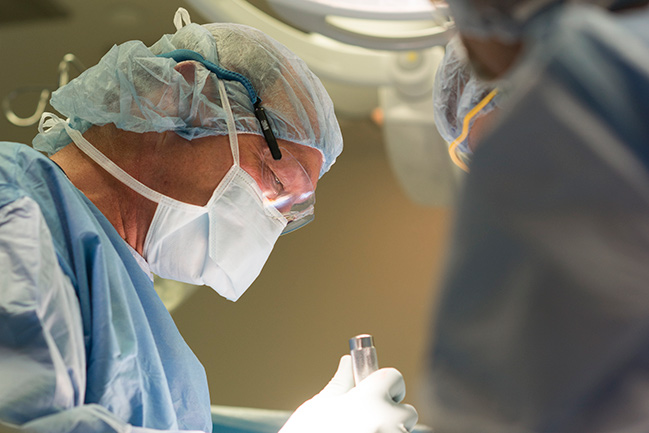 John A. Glaser, MD
Professor, Chief of Orthopaedics at the Ralph H. Johnson Veterans Administration Medical Center
Dr. John Glaser is the recent chairman of the coverage policy committee for the North American Spine Society (NASS) and also serves on other committees within health policy and advocacy. He served as program director for the Orthopaedic Residency program for 10 years, and currently is chief of the orthopaedic service at the VAMC. He also manages the grand rounds schedule for the department.
His recent research interests include nonsurgical and minimally invasive techniques for the sacroiliac joint and the use of motor/prefrontal Transcranial Direct Current Stimulation (tDCS) to reduce postoperative analgesia use.
Dr. Glaser is active in reviewing abstracts for numerous professional societies and resident training. He has also served on several editorial review boards, including Spine, Journal of Bone and Joint Surgery, The Spine Journal, Clinical Orthopaedics and Related Research, Orthopaedics and Open Orthopaedics.
The MUSC Spine Center sponsors a regional spine education conference on a biannual basis. In 2018, Drs. Sachs, Glaser and Reitman collectively participated in the Controversies in Care of Spinal Disorders symposium.