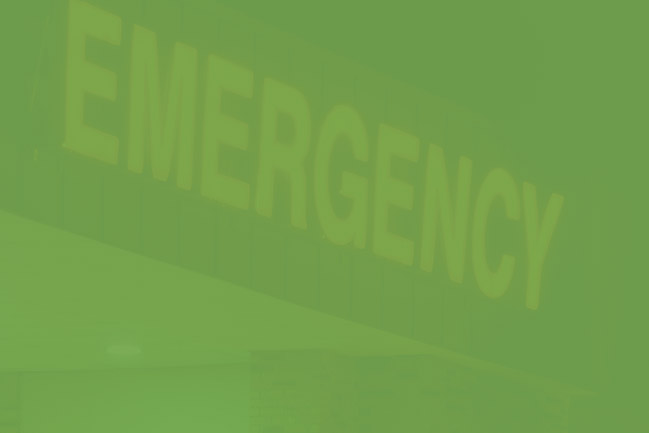 The Orthopaedic Trauma Division is part of the MUSC Level I trauma center available 24/7/365 to treat anything from a sprain to major life or limb threatening injury. As part of a comprehensive trauma center, MUSC has full capability to treat all injuries – including hand, spine, and pediatric injuries. MUSC has two fellowship-trained orthopaedic trauma surgeons and the entire clinical faculty supports the trauma mission by providing subspecialty expertise. This level of sophisticated and technically advanced care is only available at Level I trauma centers. MUSC is the only American College of Surgeons-verified Level I trauma center in the Lowcountry and one of only five Level I centers in South Carolina. Trauma physicians at Level I facilities must meet stringent annual continuing-education requirements that exceed requirements for other hospitals.
Faculty Leadership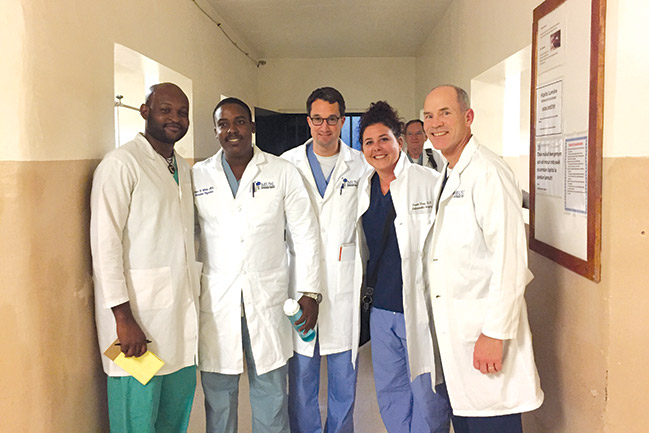 Langdon A. Hartsock, MD, FACS
Professor
Chief – Orthopaedic Trauma

Dr. Langdon Hartsock is internationally known for his expertise in trauma and frequently teaches surgical techniques at national conferences and other universities.

He received his undergraduate degree from Davidson College and his medical degree from Duke University. He completed his residency in orthopaedic surgery at Duke University with two years training in the Department of Surgery's Division of General and Thoracic Surgery and four years training in the Division of Orthopaedic Surgery. He also completed a fellowship at the R. Adams Cowley Shock Trauma Center in Baltimore.

Dr. Hartsock is currently a board member of AO Trauma North America. He has been past President of the Southeastern Fracture Symposium, the South Carolina Orthopaedic Association, and the Southern Orthopaedic Association. He has served on the South Carolina Health Policy and Planning Committee and is currently a member of the South Carolina Trauma Advisory Council. He has served on the American College of Surgeons Committee on Trauma and serves as an oral board examiner for the American Board of Orthopaedic Surgeons.

He served as department Chair from 2000-2013 and was the inaugural holder of the John A. Siegling, MD professorship in orthopaedic surgery from 2006 to 2013. He has received the Order of the Silver Crescent from former South Carolina Governor Nikki Haley. Dr. Hartsock has been at MUSC for 22 years.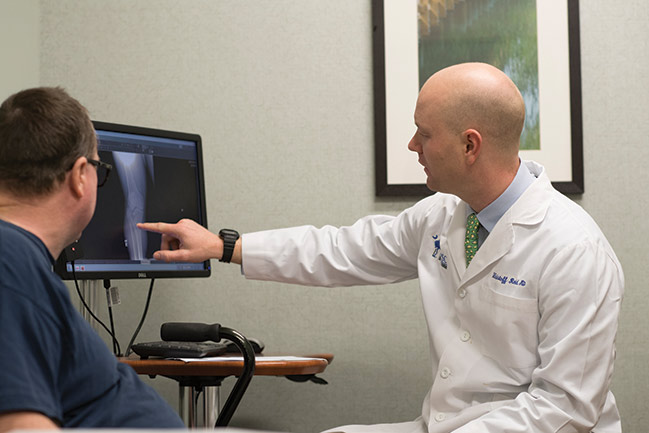 Kristoff R. Reid, MD
Assistant Professor

Dr. Kristoff Reid graduated from the United States Military Academy at West Point, completed an orthopaedic residency at Johns Hopkins University, and then did a fellowship in orthopaedic trauma at Duke University. He served as active duty in the US Army and has been deployed three times.

Dr. Reid currently serves as the leader of the fragility fracture program at MUSC and is the department leader for disaster response. He is a member of the AO faculty and teaches at the annual Southeastern Fracture Symposium.
Education
MUSC is hosting our first AO international fellow this fall. The orthopaedic trauma service has a comprehensive training program for orthopaedic residents including lectures, discussion sessions, hands on skills lab sessions and daily clinical rounds.
Clinical
In addition to treating cases that present to the trauma center such as falls, motor vehicle collisions and industrial accidents, the Orthopaedic Trauma Service has established a fragility fracture program to coordinate care for patients with hip fractures or other fractures related to osteoporosis and aging. Many of these patients are elderly and have multiple medical problems. A coordinated program of orthopaedic and medical specialists – specifically endocrinologists with special expertise in metabolic bone disease and osteoporosis – treats these patients as a team to provide complete care with expertise for fracture care and treating the patient's medical conditions. In addition, we provide diagnosis and treatment for osteoporosis and arrange for follow up care for osteoporosis in order to reduce the chance of additional fractures.
Research highlights
Current research activities include evaluating the incidence of fracture nonunion or malunion in South Carolina, evaluation of the hospital financial performance for a dedicated trauma OR, complications following open tibia fractures, and evaluating the relationship between nutrition and nonunion.
A current on-going study has analyzed 350,000 fracture cases since 1998 in the South Carolina Department of Vital Statistics database. Despite advances in technology and improved training of surgeons, the rate of readmissions for nonunion or malunion has not changed significantly in 17 years. The team is interested in studying factors – such as poor/rural/underserved populations or those with comorbid conditions such as obesity, diabetes or an aging population as an explanation for this finding.