Following his graduation from West Point, Dr. Kristoff Reid served in the United States Army for five years, with service in Kosovo, the Sinai Peninsula, and Afghanistan. He currently serves as a surgeon in the U.S. Army Reserves, holding the rank of Major.
He recently returned from deployment overseas with the U.S. Army to Iraq/Syria. He was assigned to a medical unit tasked with immediate treatment of battle casualties. This was his second deployment since arriving at MUSC in 2013. Prior to medical school, Dr. Reid was a decorated infantry officer and served as an Army Ranger.
Dr. Reid is an AO faculty member and a member of the Society of Military Orthopaedic Surgeons.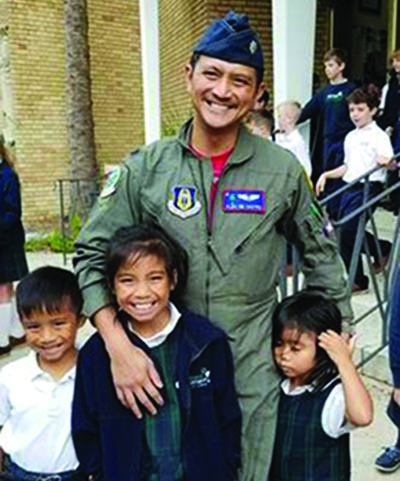 Dr. Alec DeCastro served Active Duty Air Force from 2005-2009. He was deployed to Balad Air Base, Iraq in support of Operation Iraqi Freedom in 2007 and served as the Intermediate Care Ward Physician in one of the busiest trauma centers of the region, caring for injured troops and Iraqi Nationals. He currently serves in the USAF Reserve as Chief of Medical Staff and flight surgeon for the 315th Airlift Wing at Joint Base Charleston, supporting the global mission of providing combat-ready C17 airlift around the world.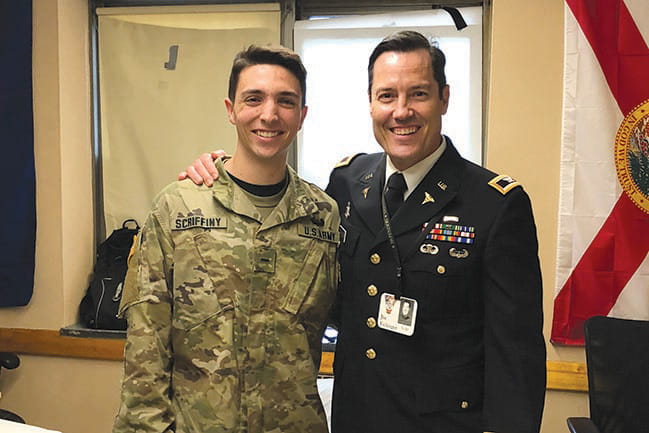 Dr. Josef Eichinger received his undergraduate degree from the United States Military Academy at West Point and his MD degree from Temple University School of Medicine.
He just retired as a Colonel in the U.S. Army Medical Corps after 22 years of active and reserve duty. He was formerly the chief of orthopaedic surgery at Madigan Army Medical Center in Tacoma, Washington, and at Womack Army Medical Center at Fort Bragg, North Carolina. He deployed to Haiti and to Afghanistan with the 541st Forward Surgical Team.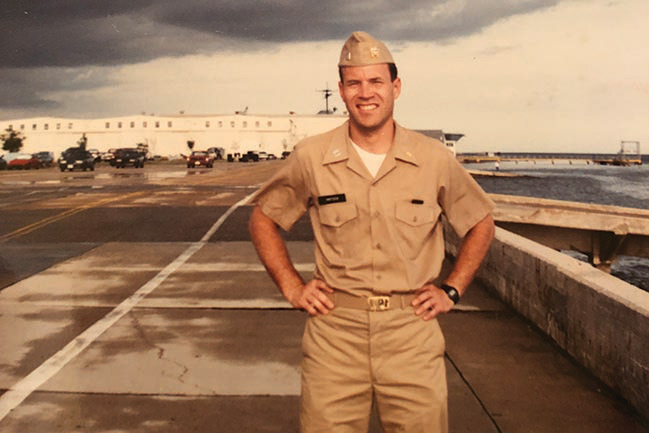 Dr. Langdon Hartsock served in the U.S. Naval Reserve for 10 years, and holds an Honorable Discharge at the rank of Lieutenant Commander, Medical Corps. He was an AAOS/OTA Distinguished Orthopaedic Trauma Scholar at Landstuhl Medical Center in Germany in 2011 for two weeks treating military casualties from Iraq and Afghanistan.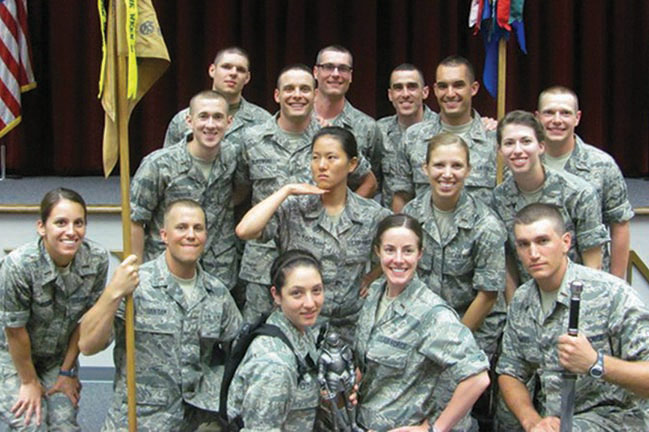 Dr. Sophia Traven joined the military in 2010 during her last year of college following applications to medical school. She received a full scholarship to the University of Virginia School of Medicine. Before matriculation, she went through basic training for 10 weeks in Alabama and then entered the Reserves. Upon graduation, the Air Force allowed her to defer her active service to complete a five-year orthopaedics residency at MUSC. She currently holds the rank of Captain. Following completion of her residency, she will serve the U.S. Air Force as an active duty orthopaedic surgeon. Dr. Traven is also an active member of the Society of Military Orthopaedic Surgeons (SOMOS), and currently serves on the Board of Directors as the Air Force resident representative. Dr. Traven has also volunteered in Haiti with MUSC faculty as part of her residency experience.