Program Details
1st Annual MUSC Orthopaedic and Physical Therapy Conference
Shoulder Arthroplasty & Rotator Cuff Treatment & Rehabilitation Principles
February 8, 2020
8:00 a.m.
Registration and Continental Breakfast
8:30 a.m.
Introduction to Course
Josef K. Eichinger M.D.

8:35 a.m.
Biomechanics of Anatomic Versus Reverse Shoulder Arthroplasty
Richard J. Friedman, MD, FRCSC
8:45 a.m.
Indications for Shoulder Arthroplasty Surgery
Shane K. Woolf, MD
8:55 a.m.
New Innovations in Shoulder Arthroplasty
Richard J. Friedman, MD, FRCSC
9:05 a.m.
Panel/Participant Question/Discussion – Who and When for Shoulder Arthroplasty
Moderator – Richard J. Friedman, MD, FRCSC, Shane K. Woolf MD, Dana Meadows DPT
9:20 a.m.
Live Surgery, GPS Navigated Reverse Total Shoulder Arthroplasty
Josef K. Eichinger, M.D. (Moderator Richard J. Friedman, MD, FRCSC)
10:30 a.m.
Break
10:45 a.m.
Rehabilitation after Reverse and Anatomic Total Shoulder Arthroplasty – What are the differences?
Dana Meadows DPT
10:55 a.m.
Rehabilitation of the Stiff Arthroplasty: What is the best way to do this?
Dana Meadows DPT
11:05 a.m.
Types of Rotator Cuff Repairs – How does it affect the Rehabilitation?
Harris Slone, M.D
11:15 a.m.
How do you rehab the non-operative rotator cuff?
Gretchen Seif, DPT
11:25 a.m.
Panel/Participant Question/Discussion – Optimizing Rotator Cuff Outcomes
Moderator – Richard J. Friedman MD, FRCSC, Harris Slone MD, Dana Meadows DPT, Gretchen Seif, DPT
11:40 p.m.
Catered Lunch
12:30 a.m.
Live Surgery, Arthroscopic Rotator Cuff Repair or Arthroscopic Labral Repair
Josef K. Eichinger, M.D. (Moderator Richard J. Friedman, MD, FRCSC)
1:30 p.m.
Post-Op Rotator Cuff Rehabilitation: When can patients start moving?
Brian Wiley, DPT
1:40 p.m.
Conservative Care Failure – Transition to Surgery.
Gretchen Seif, DPT
1:50 p.m.
Interdisciplinary Optimization: Communication with the Care Team
Deb Brown/Holly Wise PhD
2:00 p.m.
Telerehab: Is this the future of therapy and how can we include this in our practices?
Regan Dubose, PhD
2:10 p.m.
Panel Discussion: Optimization of Post-Operative Therapy
Moderator, Josef K. Eichinger MD, Richard Friedman, MD, FRCSC, Regan Dubose, Phd, Brian Wiley, DPT, Deb Brown
2:25 p.m.
Course Adjourns/Course Evaluations
Speaker Information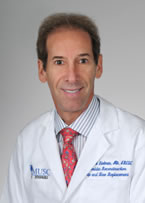 Richard J Friedman, M.D., FRCSC
Richard J Friedman, M.D., FRCSC, is the chief of shoulder and elbow surgery and Professor of Orthopaedics and Physical Medicine at the Medical University of South Carolina in Charleston, and an Adjunct Professor of Bioengineering at Clemson University. He received his MD in 1980 from the University of Toronto Faculty of Medicine and completed residencies in surgery at Massachusetts General Hospital and in orthopaedic surgery at the Harvard Combined Orthopedic Residency Program in Boston. He also completed a clinical fellowship in surgery at Johns Hopkins University School of Medicine in Baltimore as well as clinical fellowships in surgery and orthopaedic surgery at Harvard Medical School in Boston. He is board certified in orthopaedic surgery. He is a reviewer for multiple orthopaedic journals. Dr. Friedman was the founder of the orthopaedic research laboratory at MUSC and has received over 50 research grants. He has published over 300 peer-reviewed scientific articles, written numerous book chapters, and has had over 150 scientific abstracts published. His special areas of interest focus on total joint replacement of the knee and shoulder, shoulder and elbow disorders, and arthroscopic surgery.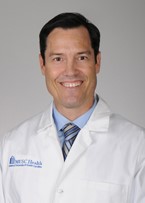 Josef Eichinger, M.D.
Josef Eichinger, M.D., is a board-certified orthopaedic surgeon with a subspecialty focus in shoulder and elbow surgery. He is a professor of orthopaedic surgery at the Medical University of South Carolina in Charleston. He was formally the chief of orthopaedic surgery at Madigan Army Medical Center in Tacoma, Washington, and at Womack Army Medical Center at Fort Bragg, North Carolina. He is a retired Colonel from the US Army Medical Corps and previously deployed to Afghanistan with the 541st Forward Surgical Team. Dr. Eichinger received his undergraduate degree from the US Miliatary Academy at West Point and his MD Degree from Temple University School of Medicine in Philadelphia, Pennsylvania. He completed his orthopedic surgery residency at Madigan Army Medical Center and the Harvard shoulder and elbow surgery fellowship in Boston. He's on the editorial board for the Journal of Arthroscopy and Related Research and for the Journal of Bone and Joint Surgery for CME and is a reviewer for the Journal of Shoulder and Elbow Surgery, Orthopedics, Journal of the American Academy of Orthopaedic Surgeons and American Journal of Sports Medicine. He has published over 60 peer-reviewed scientific articles and book chapters.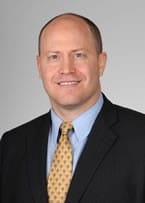 Shane Woolf, M.D.
Shane Woolf, M.D., graduated from Princeton University and then earned his medical degree from the Penn State University College of Medicine in 1998. He completed residency in orthopaedic surgery at the MUSC, and then a sports medicine and shoulder reconstruction fellowship at the Taos Orthopaedic Institute in Taos, New Mexico. Dr. Woolf joined the faculty in the Department of Orthopaedics and Physical Medicine at MUSC in 2006. He is Board-Certified and earned a Certificate of Added Qualification in Orthopaedic Sports Medicine in 2010. He has served as Chief of Sports Medicine at MUSC since 2013. He provides medical coverage and support as orthopaedic physician to the Charleston Battery (USL Championship), chief tournament physician for the Volvo Car Open tennis tournament (WTA), as well as team physician for the Charleston Riverdogs (MiLB), numerous local high schools, and other sports organizations in the Lowcountry. He will serve on the AAOS Board of Councilors beginning in 2020 and is past-president of the South Carolina Orthopaedic Association and the Charleston County Medical Society. He has co-authored numerous scientific articles on knee and shoulder research topics. Dr. Woolf's clinical interests include sports medicine, injuries to the knee and shoulder, treatment of the overhead athlete, rotator cuff disorders, shoulder instability, shoulder arthritis and replacement, knee ligament instability, ACL injury, meniscus tears, and cartilage injury.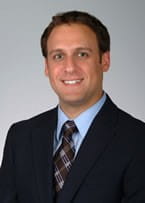 Harris Slone, M.D.
Harris Slone, M.D., is an associate professor of orthopaedic surgery and sports medicine at the Medical University of South Carolina. Dr. Slone specializes in the operative and non-operative treatment sports medicine injuries with a focus on arthroscopic and minimally invasive surgery of the shoulder and knee. He attended medical school at the University of Virginia. He completes residency at the Medical University of South Carolina, and was later recruited to join the faculty after completing his fellowship in orthopaedic sports medicine at Emory University. Dr. Slone has helped provide care to several collegiate and professional teams, including Emory and Georgia Tech University (NCAA), the Charleston Riverdogs (MiLB), the Charleston Battery (USL), and the Atlanta Falcons (NFL). He is currently a member of several professional organizations, including the American Academy of Orthopedic Surgeons (AAOS), the American Orthopedic Society for Sports Medicine (AOSSM), the Arthroscopy Association of North America (AANA), and the American Orthopaedic Association (AOA) Emerging Leaders. As an active clinician scientist, he has published numerous peer-reviewed articles and textbook chapters as well as presented his research at national and international meetings. He is accepting new patients currently at MUSC Health locations.
Dana Meadows, PT, DPT, COMT, OCS
Dana Meadows, PT, DPT, COMT, OCS, graduated with a B.S. in Kinesiology form Temple University in 2012, received her Doctorate of Physical Therapy from the University of Miami in 2015, and completed her Orthopaedic residency at MUSC in 2018. Her passion for outpatient orthopaedics only continues to grow and she enjoys treating patients with a combination of both manual therapy and functional rehabilitation. She has an advanced certification as an Orthopaedic Manual Therapist, and is also a Board Certified Orthopaedic Specialist.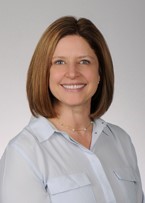 Gretchen Seif, PT, DPT
Gretchen Seif, PT, DPT, has over 25 years experience working with individuals with musculoskeletal dysfunction as a clinician in an outpatient physical therapy clinic. She is an Associate Professor at the Medical University of South Carolina, teaching in the musculoskeletal lab series. She also serves as the faculty co-coordinator of the MUSC student-run interprofessional free PT/OT clinic. She received her BS in Physical Therapy from the Ohio State University in 1993, her Master's in Health Sciences from MUSC in 1997, and a Doctorate of Physical Therapy in 2009 from Regis University. She also maintains a current clinical practice.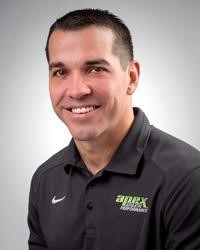 Brian Wiley, PT, DPT
Brian Wiley, PT, DPT, is an Accelerated Therapy Program Coordinator at Apex Athletic Performance. Brian graduated from Airport High School and attended Citadel College, where he lettered for four years in baseball, was inducted into the Citadel Hall of Fame, and received his degree in health and wellness. As a college baseball All-American, he was drafted by the Boston Red Sox organization as a pitcher, where his career was cut short due to injury. After his short baseball career, Brian completed his Physical Therapy Degree and a Master's in rehabilitation sciences. He is certified in Orthopaedics and Sports Physical Therapy by the American Board of Physical Therapy Specialties.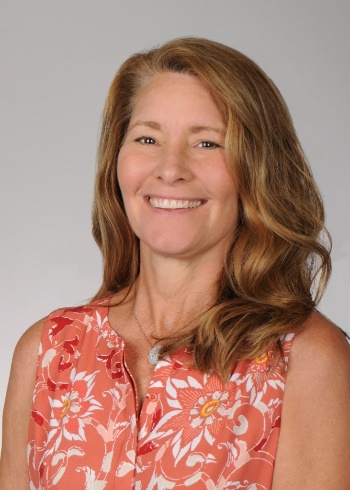 Debora D. Brown, PT, DPT, FNAP
Debora D. Brown, PT, DPT, FNAP, is a Professor at the Medical University of South Carolina (MUSC) where she serves as the Assistant Director for the Division of Physical Therapy and Director of Clinical Education. She is also an outpatient clinician with MUSC Hospital (30 years). Dr. Brown has been involved in interprofessional (IP) education for over a decade. She was inducted as a Practitioner and Fellow with the National Academies of Practice (FNAP) in 2016. Dr. Brown has demonstrated leadership in the IP endeavor through funding on IP grants, publications in refereed journals, and as a speaker at national and international conferences related to IP education and practice.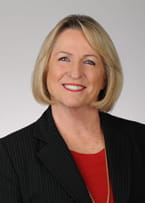 Holly H. Wise, PT, Ph.D., FNAP
Holly H. Wise, PT, Ph.D., FNAP, is a Fellow in the National Academies of Practice and is an academic educator with a breadth of experience in interprofessional education (IPE) and collaborative practice. She has worked in settings ranging from acute care to rehabilitation centers, co-owned a private practice for 13 years, and co-founded two interprofessional post-polio evaluation clinics. She served from 2012-2018 as the American Council of Academic Physical Therapy (ACAPT) representative to the Global Forum on Innovation in Health Professional Education, Health and Medicine Division, The National Academies of Sciences, Engineering, and Medicine (formerly known as the Institute of Medicine). She currently continues to serve as the ACAPT alternate representative to the Global Forum as well as the Interprofessional Education Collaborative. Dr. Wise has multiple publications and presentations related to the scholarship of teaching with a focus on IPE and collaborative practice.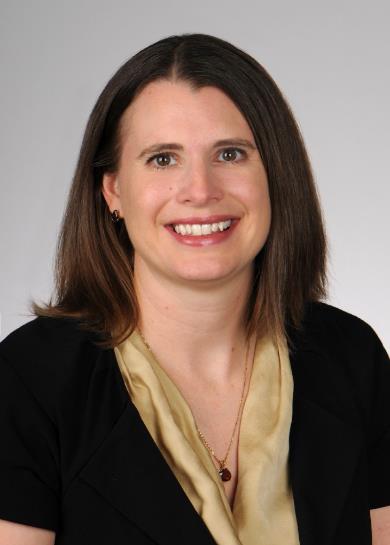 Ragan DuBose-Morris, Ph.D.
Ragan DuBose-Morris, Ph.D., is an Associate Professor at MUSC and the Director of Telehealth Education at the Center for Telehealth, where she is responsible for implementing telehealth services through virtual, distance and in-person systems while developing educational programs for healthcare students and professionals. Her career has focused on the development of curriculum for students, providers, administrators, community members and policy makers through accessible training tailored to address provider adoption, technology deployment and public policy implementation. Dr. DuBose-Morris oversees the creation of content drawing upon the team of clinical, technical, research and educational experts gathered within the MUSC Center for Telehealth and leveraging technical resources across state and national networks. She consults with programs looking to replicate curriculum development and training processes while helping to model programs that boost provider adoption. Learning outcomes and impacts are tracked, measured and reported in collaboration with all outreach activities. She draws on her extensive experience and work on grants and innovation initiatives to lead the cross-cutting team responsible for telehealth education collaboration.