Child Neurology Residency Director's Message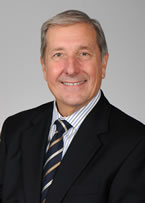 Thank you for your interest in the Medical University of South Carolina's Child Neurology Residency Program.  Our program's mission is to produce competent, compassionate, life-long learners who are dedicated to improving the health of children with neurologic disorders.  To that end, we offer diverse clinical experiences, a comprehensive didactic curriculum, and a structured—yet flexible—program that can be tailored to meet the career goals of each individual. 
MUSC Children's Hospital is one of the highest ranked pediatric facilities in the nation and the only full-service tertiary care children's hospital in South Carolina.  Our large catchment area ensures that our trainees are exposed to a diverse patient population and a wide array of neurologic disease processes.
Our facilities are matched by our outstanding housestaff and faculty. Our Child Neurology, Pediatrics, and Adult Neurology residents are collegial, knowledgeable, and motivated, and our entire faculty is extremely invested in education.  We strive to create a supportive, nurturing, inclusive environment in which each resident can realize his or her full potential as a physician and a person. 
Of course, it does not hurt that all of this takes place in Charleston, SC, one of the most beautiful, historic cities in the nation.  Charleston and its surrounding areas truly have something for everyone, from pristine beaches to top-notch theater and from shrimp shacks to restaurants owned by James Beard Award-winning chefs. 
Please take the time to peruse the rest of the website, which contains additional information about the institution, residency program, life in Charleston, and application process.  If, after reviewing this information, you have additional questions, I would be happy to address them directly.  I sincerely hope that you consider the Medical University of South Carolina Child Neurology Residency Program for your graduate medical training.  It is truly a wonderful place to live and learn!
Best regards,
Thomas K. Koch, M.D.
Professor of Pediatrics, Pediatric Neurology Program Director, Child Neurology Residency Program