Internal Medicine/Pediatrics Residency: Director's Message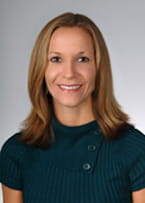 Welcome to MUSC Med-Peds and thank you for your interest! Our program accepted its first resident in 1999 and has since graduated outstanding Med-Peds physicians who have chosen careers as primary care providers, hospitalists, and adult and pediatric specialists. Our program offers diverse opportunities for state-of-the-art patient care in an outstanding medical facility that is ranked #1 in South Carolina by U.S. News and World Report. We are tremendously excited this year to be opening MUSC's first Med-Peds clinic as well as a brand new children's hospital! This year's recruitment class will also mark the completion of our expansion to 16 total Med-Peds residents!
Many of our Med-Peds graduates have been selected to act as chief resident for the categorical programs, demonstrating not only that our residents are fully integrated members of the categorical programs, but they are considered leaders within the programs and receive tremendous support from both the departments of Internal Medicine and Pediatrics. In addition, our Med-Peds residents are frequent recipients of both teaching and research awards.
As Program Director, I have strived to create a warm and welcome environment in which our Med-Peds residents thrive within the categorical departments but also have numerous opportunities to demonstrate how Med-Peds is unique and valuable. We are proud of our solid Med-Peds identity at MUSC and our residents develop close, supportive bonds that last far beyond their years of training. With numerous Med-Peds trained faculty and fellows throughout MUSC, our residents have ready access to wonderful mentors, teachers, and role models.  
We encourage you to review our information and contact us with any questions. We would also invite you to explore our beautiful City of Charleston. With great food, amazing culture, and beautiful beaches, it is easy to see why Charleston is a fantastic place to work and live!
Warm Regards,
Sarah Mennito, MD, MSCR
Program Director