Community Site Preceptors for Pediatric Primary Care Residency
Dr. Jennifer Bailey, D.O., FAAP is a graduate of the West Virginia School of Osteopathic Medicine and completed her pediatric AOA/ACGME residency at West Virginia University. Dr. Bailey is currently serving the children of the greater Georgetown, SC area as part of the Georgetown Pediatric Center family. She is active in the national AAP and has special interest in pediatric osteopathic medicine, breast feeding, advocacy for children, and community health. She resides in Pawley's Island, SC with her husband Bryan, daughter Natalie, and their Bernese Mountain Dog Duke.
Kim Caristi, M.D., FAAP supervises the primary care residents during their "Community Nursery" portions of their primary care blocks. She grew up in Parkersburg, WV and went to medical school at West Virginia University. She completed residency training at the Medical University of South Carolina (MUSC).  Dr. Caristi is certified by the American Board of Pediatrics and is a Fellow of the American Academy of Pediatrics.  Her medical interests include autistic spectrum disorders, developmental/learning disabilities, asthma and allergies. Kim is very active in her community, serving on the Board of Directors for Pattison's Academy, and working extensively for the March of Dimes.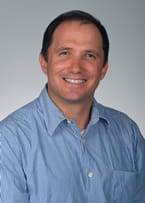 Henry Lemon, M.D., MSCR – Lead Physician and Community Faculty at MUSC Children's Care, Northwoods. Dr. Lemon is a Board certified Pediatrician who spent 3 years in group private practice where he supervised ambulatory Pediatric resident training as a clinical preceptor for the University of South Carolina (USC) Pediatric Residency Program in Columbia, SC. He served as the Vice Chief of Pediatrics for Lexington Medical Center (Lexington, S.C.) and was responsible for Pediatric Quality Improvement initiatives and case review. He completed his Masters in Clinical Research from the Medical University of South Carolina (MUSC) in Charleston with clinical and teaching responsibilities for Medical Students and Pediatric Residents as Instructor in the Department of Pediatrics. He became Medical Director for MUSC Children's Care Clinics, a Medical Home initiative, and continues to instruct and supervise 3rd year Medical Students through outpatient clinical rotations and 3rd year Pediatric Residents during advocacy electives. From Dr. Lemon and his staff physicians, the Primary Care residents learn how to provide culturally effective care, write program grants to support community outreach, and how to participate in practice-based research and quality improvement while also maintaining a busy practice.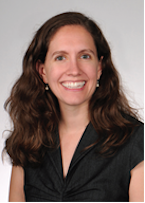 Hannah Wakefield, M.D., MPH is currently practicing at Georgetown Pediatrics Center, which is part of St. James Santee Family Health Center, a federally-qualified health center (FQHC) in Charleston and Georgetown Counties. 
She fell in love with this practice and the patients during rotations there during second and third year. With her public health background and as a National Health Service Corps (NHSC) Scholar, she hopes to focus on community-level interventions to help improve the health and well-being of her patients. He interests include quality improvement, literacy, children with complex medical needs, public health, and antimicrobial stewardship.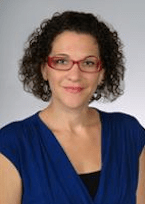 Rachael Zweigoron, M.D. is the assistant program director for the Primary Care Residency Program. She divides her time between clinical practice at the MUSC Children's University Pediatrics Northwoods clinic, precepting residents in continuity clinic, and non-clinical responsibilities. She graduated from medical school at MUSC in 2006 before training in pediatrics at UNC Chapel Hill and Lutheran General Children's Hospital. She subsequently completed a General Academic Pediatrics fellowship at the Lurie Children's Hospital of Chicago. Her interests include community pediatrics, primary care delivery, underserved populations, lactation/newborn care and medical education. She and her husband have three children.