2018 Message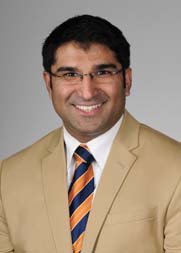 It is my privilege to report that we have had another successful two quarters at the Center for Cellular Therapy, and have had the distinct honor to work alongside a dedicated group of individuals committed to the mission of moving our groundbreaking work at the benches of MUSC to the bedside. 
The CCT has continued a steady volume of islet cell isolations and transplants, and has also reaped the benefits of very strong basic and translational scientific work done by Gary Gilkeson and his group (highlighted here in the "Under the Scope" section). I am also pleased to report that we have added an additional member to our CCT family with Dr. Mehri Ulas officially joining our group. The CCT is continuously striving to push forward the boundaries of medicine, both at MUSC and nationally. And to that end, we have assembled an extraordinary panel of advisors across many disciplines to aid in our mission and this board of ad­visors had continued to meet with fruitful discussion. 
I hope you enjoy this edition of the "Towards the Clinic" newsletter and as always, I am happy to be stopped in the hallway, in the cafeteria, or anywhere on campus to discuss the many things that are happening in our own CCT.
We are continually and deliberately focused on translating various therapies stemming from our own laboratories and beyond…towards the clinic
Satish Nadig, M.D., Ph.D.
Associate Professor Surgery
Pediatrics-Critical Care
Microbiology, & Immunology