Second Look
For admitted students still exploring whether MUSC is the perfect fit for you, or for those who have made up their mind, but want to learn more before school starts, Second Look is for you! The 2020 Second Look event will be held virtually over three days.  You're encouraged to come for all, or stop in for the sessions that interest you most. The sessions will be live, with the opportunity to ask questions.
Session 1: College of Medicine At a Glance 
Wednesday, April 22, 5:00-7:00 p.m.
Welcome - COM Dean Dr. Ray DuBois
Diversity at MUSC - Sr. Associate Dean for Diversity, Dr. Michael de Arellano
"A Day in the Life" - a glimpse at first year from our students
Curriculum Overview - Sr. Associate Dean for Medical Education, Dr. Donna Kern
Careers in Medicine and the Match - Associate Dean for Career Counseling, Dr. Christy Bourne
Session 2: Student Life and Support
Thursday, April 23, 5:00-7:00 p.m.
Student Affairs and Student Involvement - Associate Dean for Student Affairs, Dr. Myra Haney Singleton
Student Wellness - Jordan Flynn, Director of Student Support and Wellness
"Why MUSC" with MUSC Alum Dr. Aundrea Loftley
Questions & Answers (Questions can be submitted to com-admissions@musc.edu or during the live sessions.)
Session 3: Paying for Med School, Meet the Students
 Friday, April 24, 2:00-4:00 p.m.
Financial Planning - Nora Siwarski, Financial Aid Counselor
Financial Literacy - Dr. Chris Bunt, Associate Dean for Student Affairs & Professionalism
Scholarships - Charlotte Kerr, Director of Admissions
Student Panel, including representatives from all years of medical school
We hope you will join us!  Students are encouraged to submit questions and topics they'd like to see addressed ahead of time. To register, submit questions, and obtain log-in information, please contact the COM Admissions team at com-admissions@musc.edu.
COM Student Ambassadors
Get to know your student ambassadors! They'll be participating in Second Look and look forward to meeting you.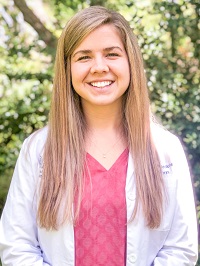 Faith Dunn, M2
dunnfa@musc.edu
Hometown: Spartanburg, SC
Undergrad: Clemson University
Major: Biological Sciences
Specialty Interest(s)- OBGYN, ENT

Ambassador Leader, MUSC Fit Kids Volunteer and Volunteer Recruitment Chair (leading exercise for children at risk of cardiovascular disease), Supplemental Instructor, COM Team Leader 

Advice to your younger self?
While I think it is great to challenge ourselves, I think for so long I spent all my time trying to be enough and wondering what else I needed to do to be enough. I think I have learned now (and wish I had earlier) to sometimes challenge myself, such as with my knowledge and understanding of medicine, but to sometimes just enjoy the moment and not worry about if I am enough, such as when I lose my balance in yoga.  

"I have been constantly amazed at how supported I feel and how much I genuinely enjoy medical school and I know it is because of the people."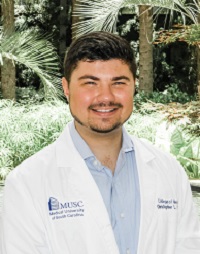 Chris Friendly, M2
friendly@musc.edu
Hometown: Cayce, SC
Undergrad: University of South Carolina, Columbia
Major: Public Health 
Specialty Interest(s): General Surgery, Anesthesiology, Internal Medicine, Family Medicine 
College of Medicine Orientation Team Co-Chair, College of Medicine Admissions Tour Guide Manager, Department of Surgery Residency Council, Department of Surgery Educational Research Committee  
Advice to your younger self? 
Find one reason to be thankful each day. No matter how crummy your day was, there is always one good thing that happened to you. Revel in that good event.
"It is such a gift to be able to attend MUSC for medical school and learn from professors and physicians who are some of the best and brightest in their fields. And not only are the at the peaks of the academic and medical careers, they legitimately care about the success of their students and are dedicated to the core mission of teaching and training excellent physicians."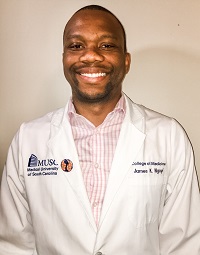 James Ngoyi, M2
ngoyi@musc.edu
Hometown: born in Democratic Republic of Congo, Africa; grew up in Charleston 
Undergrad: College of Charleston
Major: Biology 
Specialty Interest(s): Emergency medicine  
Supplemental Instruction leader, co-president of the vertical integration grand rounds, COM tour Ambassador leader, COM team leader 
Advice to your younger self? 
Medical school is not as scary as it seems and is well within your capacity to achieve 
What surprised you about med school?
The volume of information was by far the most surprising. But what has stuck with me most is the fact that despite the incredible amount of information that we have learned there is still so much that we don't know about the human body, specifically the brain.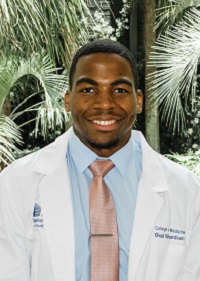 Chad Richardson, M2
richchad@musc.edu
Hometown: Sumter, SC
Undergrad: Clemson University
Major: Health Science, M.Ed (Counselor Education (Student Affairs))
Specialty Interest(s): Orthopaedic Surgery 
COM Admissions Committee, MUSC Student National Medical Association Co-President, LCME Independent Student Analysis Committee, Gold Humanism Honor Society, MUSC Presidential Scholar, Gospel Choir
Advice to your younger self? 
Do not be discouraged when things don't go as you originally planned
"I chose MUSC after going through the Summer Institute Pipeline program. Initially I thought I would complete the program and apply to other schools but midway through the program, I realized I loved the people here. Since the summer of 2017, I've benefited from the best decision I've made in my life…attending MUSC College of Medicine."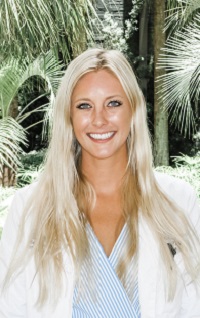 Chelsea Shope, M2
shopec@musc.edu
Hometown: Summerville, SC
Undergrad: University of South Carolina
Major: Advertising
Specialty Interest(s): Surgery, OBGYN
Orientation Co-Chair, MSAC Co-Chair, Student Ambassador Leader, Gold Humanism Honor Society 
Advice to your younger self? 
It's okay not to know the answer to everything.
"Although 180 may sound like a big number, we really are a tight knit group. MUSC truly is a family. And we have the best wellness program!"