Standardized Patient Program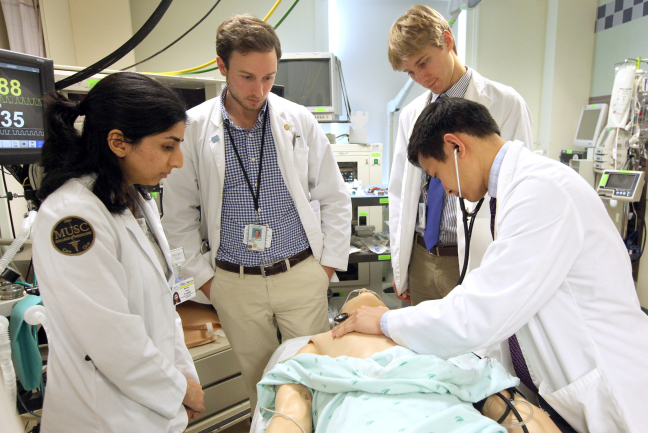 What is a Standardized Patient?
Standardized Patients are trained to portray a patient in a medical situation in a standardized way to allow for accurate assessment of a student's clinical performance. Standardized patients are employed by MUSC to facilitate the teaching and learning of our clinical students.
Realistic Cases
Using an extensive database of case studies, the Standardized Patients are able to exhibit realistic symptoms and complaints to give the students an enhanced learning experience with a real "patient". This gives students an opportunity to practice clinical skills like interviewing, physical examination, and clinical diagnosis in a low-risk setting.