Leadership
Principal Investigator/Director
Aimee McRae-Clark, Pharm.D., BCPP
Dr. McRae-Clark is a board-certified psychiatric pharmacist, who served as the Clinical Director of the previous MUSC SCOR. Her career has focused on developing a more clinically informed understanding of addiction as a disease state, specifically investigating the role that medications and other therapeutic interventions may play in the treatment of addiction. She has been a part of the MUSC community since 1998, and she has served as Principal Investigator or Co-Investigator on more than 20 clinical medication trials ranging from Phase I to Phase IV over the past 20 years. She is the current Director of the Office of Research Integrity (ORI) and holds a dual appointment in the Departments of Psychiatry and Neuroscience. Dr. McRae-Clark also actively participates in several mentorship activities involving trainees at various stages of career development, with a particular interest in increasing the participation of underrepresented minority (URM) clinicians in the conduct of clinical research, and she currently holds a K24 Mid-Career Award in Patient-Oriented Research from NIDA.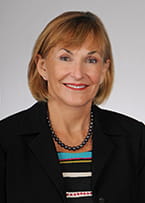 Co-Principal Investigator
Dr. Brady is an experienced clinical and translational researcher, and was the Principal Investigator of the previous MUSC SCOR. She is a Distinguished University Professor with more than 30 years of experience on multiple levels in the translational research spectrum, with a focus on post-traumatic stress disorder and gender differences among substance users, and an emphasis on translating study findings into effective treatment interventions. As a psychiatrist and pharmacologist, she has a long record of federally funded research and mentoring in clinical and translational research. She has led and worked with numerous multidisciplinary teams involving basic and clinical researchers throughout her career. She is the PD/PI of the CTSA at the Medical University of South Carolina (MUSC), the South Carolina Clinical & Translational Research Institute (SCTR). She is also the Vice President for Research at MUSC. In addition, she has held a lifelong commitment to mentoring and training the next generation of biomedical investigators. To date, she has mentored 22 individual NIH-funded faculty development awards (K-awards) and is actively involved in 3 institutional faculty development programs (CTSA KL2, BIRCWH K12, NIDA K12).