Online/Enduring Materials CME Courses
MUSC Online Grand Rounds for Continuing Medical Education
MUSC Office of CME is pleased to make Online Grand Rounds available to physicians. The online Grand Round videos can be viewed without creating an account. If you wish to claim CME credit after viewing the video, you will be directed into a system called CME Tracker to take the post-test, complete an evaluation, and claim credit. CME Tracker will require you to create an account, if you do not already have one. Directions are posted on each page.
Progressnotes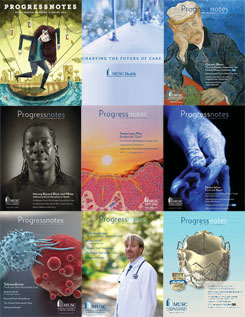 Progressnotes is the quarterly magazine of the Medical University of South Carolina. Its mission is to keep physicians abreast of the latest clinical and scientific innovations through engaging and scientifically sophisticated prose. Each issue of Progressnotes offers one CME-eligible along with a sister telepresentation on a related subject through the South Carolina Area Health Education Consortium's SCHOOLS program. The telepresentation is typically scheduled within a month or so of the article's publication, recorded as enduring CME, and made available to view online.
tipSC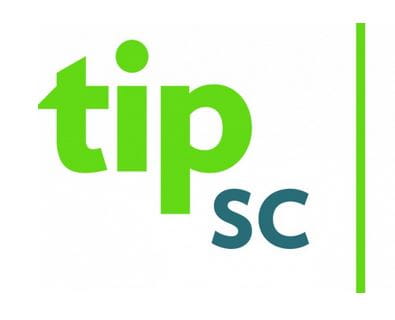 tipSC is an outreach service for Medicaid providers that offers timely information to help identify and prevent potential gaps in evidence-based care, as well as detect fraud, abuse, overuse or inappropriate use. CME is offered for each online issue. Access tipSC!
TIDE- Teaching Immunization Delivery
&

Evaluation

The TIDE modules are currently being reviewed and updated and will be available soon.
Identifying & Referring Elder Mistreatment
The Identifying and Referring Elder Mistreatment training is a concentrated overview of how to identify the signs, symptoms, risk factors, perpetrator characteristics, and mental health effects of elder abuse, as well as how to report and refer potential cases after a patient has been screened.
SC AHEC SCHOOLS Offerings
The SCHOOLS videoconferencing system provides interactive programming for Health care providers and community members across South Carolina.