Center for Clinical Evaluation, Teaching & Simulation (CCET)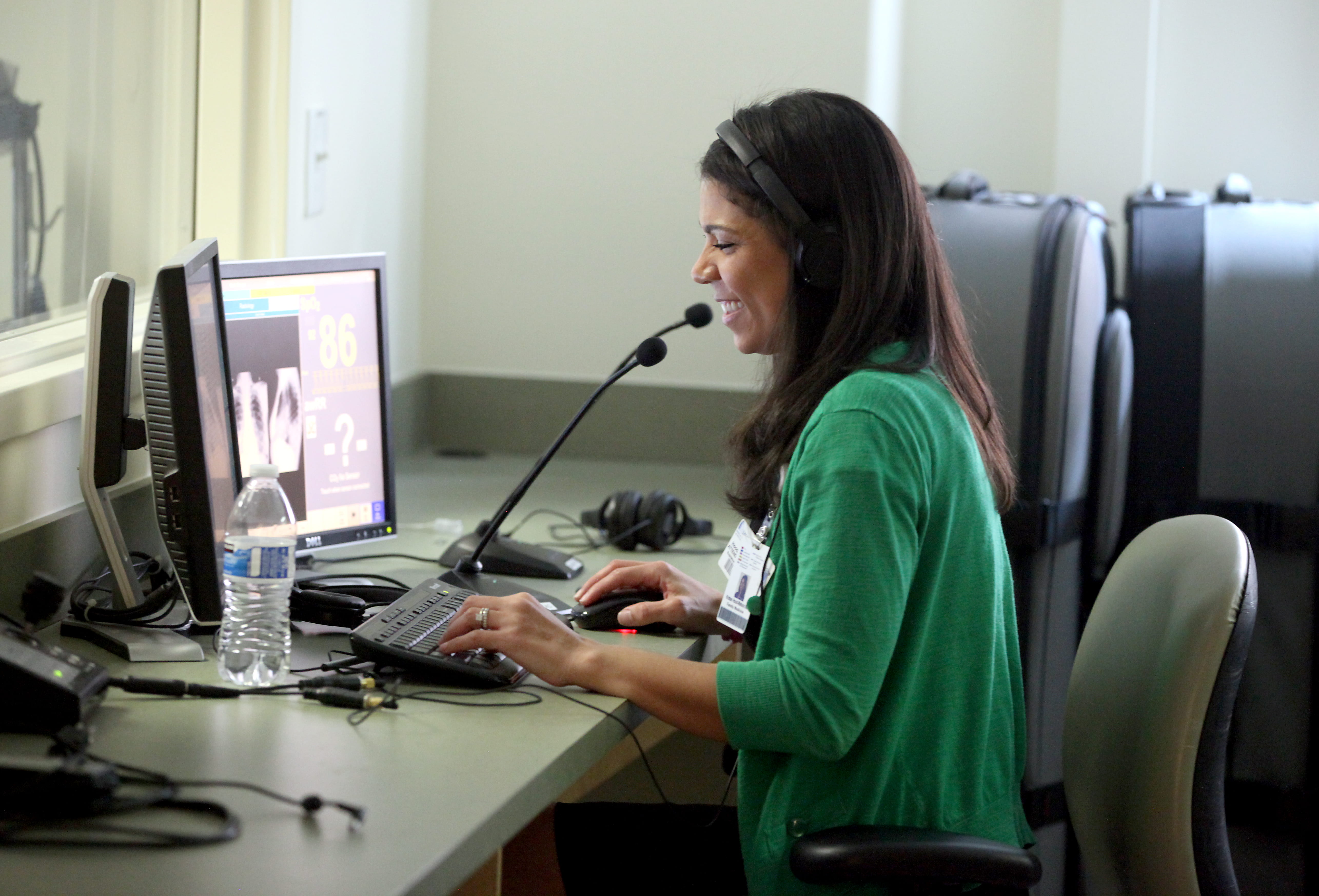 Excellent Learning & Teaching Space
The College of Medicine has a dedicated Center for Clinical Evaluation and Teaching with 8,500 square feet of space for teaching and assessment. The center includes three small classroom/conference spaces (20-24 seats each) and a clinical skills suite consisting of 10 examination rooms, corresponding observation rooms, and staging areas for trainers and standardized patients.
Updated Facilities
In 2011, the CCET was fully updated - all examination rooms were equipped with Clinical Teaching Audiovisual units and B-Line SimCapture units, providing for the digital capture and assessment of clinical skills using validated assessment checklists synched with simulator patient parameters or standardized patient findings.
Improved Metrics & Collaboration with the Sim Center
Archived data from these systems is now linked through B-Line software with the MUSC Simulation Center to improve collaborative teaching and learner assessment.