3T Ancillary Equipment
Presentation Computers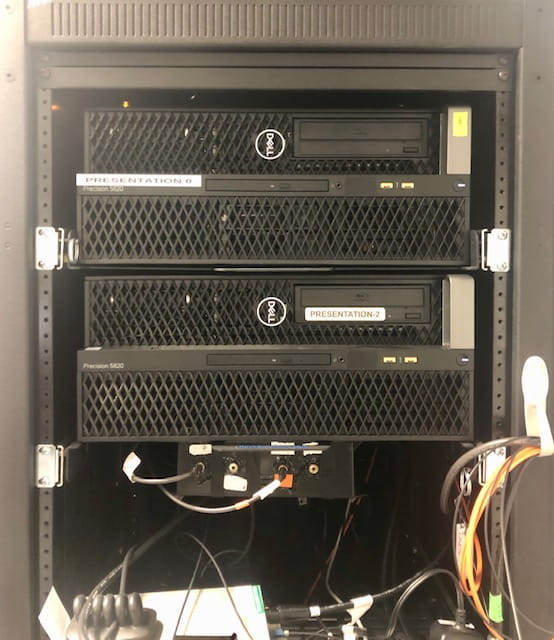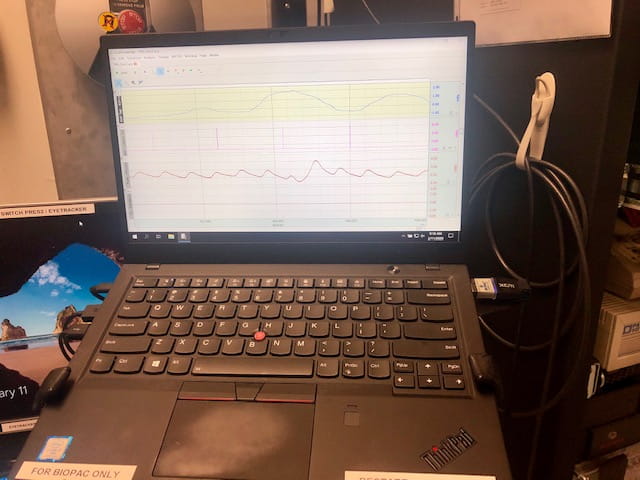 Presentation Computers:

2x Windows 10 (1803) Dell Precision 5820 rack mounted workstations with Intel Quad Core Processors, GeForce GTX 1060 3GB Graphics Cards

Supports E-Prime 2 and E-Prime 3 (Eprime 3 is strongly preferred).

One workstation is dual booted with Ubuntu 18.04.

13-inch, mid 2012 Macbook Air, running OSX 10.8.5 to support MIST and MATLAB 2012a running Psychtoolbox 3.0.12. Used for legacy experiments.

Connected to Projection system, button response boxes, eyetracker, MRI audio system, triggers from MRI scanner  
Hyperion Projector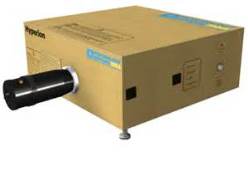 MR-compatible projector used for presenting visual stimulus during fMRI studies.
Output image is reflected on projection screen for viewing.
Current Designs 932 Button Boxes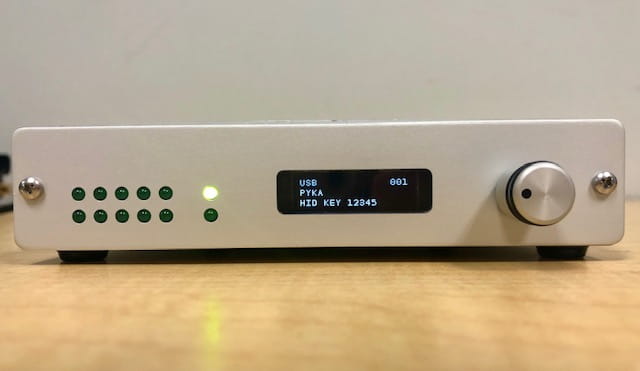 Primary MRI subject response system is the Pyka handpad, which can be used in either left or right hand
Simple USB-HID interface, sub 1ms latency
FORP Pyka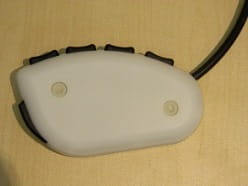 Additional handpads for specific studies

Two Button Blue Yellow Response Pad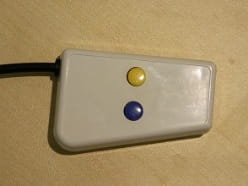 MRA fMRI Button Box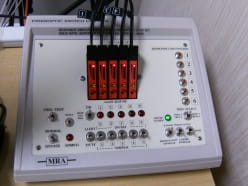 MR-compatible, five button adjustable Velcro subject response unit.
Windows and MAC compatible using Cedrus rb-834 drivers.
Adjustable fiber optic gain.
BrainLogics BRU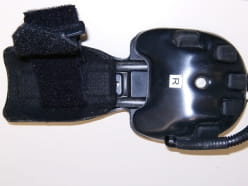 Five button MR-compatible keypads used to record participant responses.
One left hand and one right hand unit.
Left hand and right hand non-MR compatible button response simulators are also available for patient training.
This system is END-OF-LIFE and is only used for legacy experiments. ALL new experiments should use the 932 Pyka.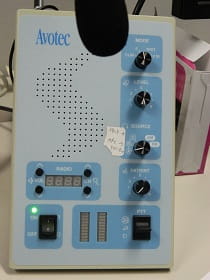 Avotec Audio System
Used to communicate with subjects inside MRI scanner, can also play music, audio stimulus, and record vocal responses.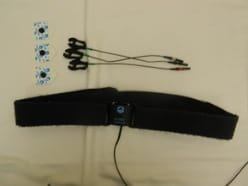 Preferred system for mri-compatible physiological monitoring of respiration rate (chest strap), heart rate (pulse plethysmograph or EKG), and Electrodermal affect (EDA)
Dedicated Lenovo Thinkpad X1 Carbon laptop (Windows 10 1803) is used for Biopac acquisition using Acknowledge 4.4
MP150 Unit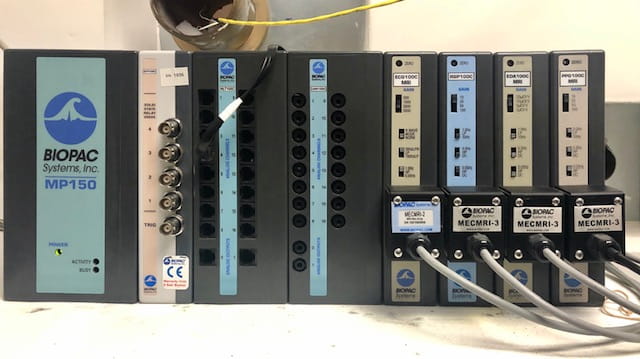 Siemens Physio Monitors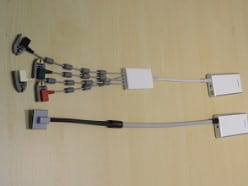 Siemens Bluetooth Physiological Monitors.

Four lead ECG.
Pulse oximetry.
Respiratory waveforms.

Physiological data can be monitored in real time and recorded for analysis making modification to Siemens sequences IDEA.
Gating of MRI sequences using physiological data is also possible.
Eyelink 1000 Eyetracker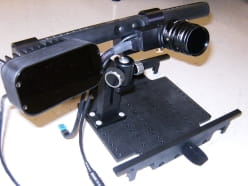 MR-compatible eye tracking camera from Eyelink.
Long range mount configuration
View additional information from the vendor (PDF).
Magstim TMS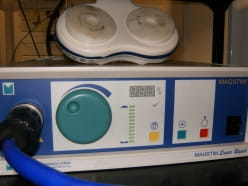 Cortical magnetic stimulation within a MRI scanner.
Connects through a custom RF filter through a wave guide into the MR room.
Stimulation rate controlled by E-Prime programs.