Presentation Computers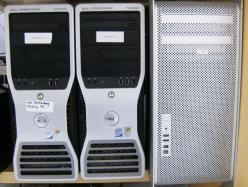 Presentation Computers:

2x Dell Precision 5820 rack mounted workstations with Intel Quad Core Processors, Windows 10
Each computer has five partitions for custom hardware setups.
Each installed with both E-Prime 2 and E-Prime 3
Connected to projection system, button response boxes, eyetracker, and MRI audio system.
Presentation 0 and 2 are connected to trigger box from the MRI machine.
Eyelink 1000 Eyetracker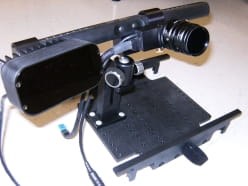 MR-compatible eye tracking camera from Eyelink.
Long range mount configuration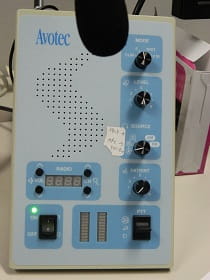 BrainLogics BRU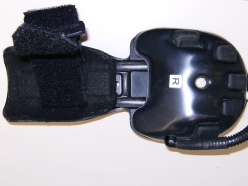 Five button MR-compatible keypads used to record participant responses.
One left hand and one right hand unit.
Left hand and right hand non-MR compatible button response simulators are also available for patient training.
MRA fMRI Button Box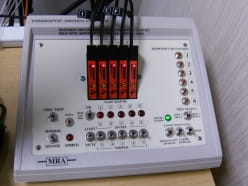 MR-compatible, five button adjustable Velcro subject response unit.
Windows and MAC compatible using Cedrus rb-834 drivers.
Adjustable fiber optic gain.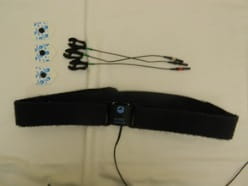 Hyperion Projector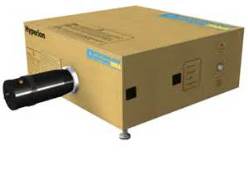 MR-compatible projector used for presenting visual stimulus during fMRI studies.
Output image is reflected on projection screen for viewing.
Magstim TMS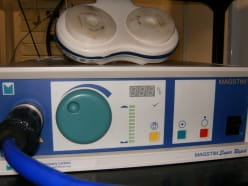 Cortical magnetic stimulation within a MRI scanner.
Connects through a custom RF filter through a wave guide into the MR room.
Stimulation rate controlled by E-Prime programs.
Siemens Physio Monitors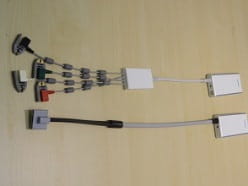 Siemens Bluetooth Physiological Monitors.

Four lead ECG.
Pulse oximetry.
Respiratory waveforms.

Physiological data can be monitored in real time and recorded for analysis making modification to Siemens sequences IDEA.
Gating of MRI sequences using physiological data is also possible.
Two Button Blue Yellow Response Pad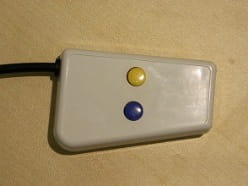 FORP Pyka