History of the Division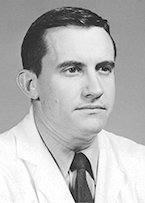 Walter (Walt) Bonner, M.D. was the first rheumatologist to practice in the state of South Carolina. Born in the McClellanville, SC, he attended Erskine College and graduated in 1955 from the Medical College of South Carolina. Dr. Bonner completed a rotating internship at the University of Virginia and residency in Internal Medicine at the Medical College of South Carolina. He then returned to Charlottesville, where he completed a one-year fellowship in Hematology followed by a fellowship in Rheumatology under the direction of Dr. Alfred Jay Bollet. Dr. Bonner was one of the earliest members of the faculty of Medicine at the Medical University of South Carolina (MUSC), joining in July 1963 before the Division of Rheumatology and Immunology was established.
Research conducted by Dr. Bonner focused on the biochemical changes of aging cartilage and the pathogenesis of Osteoarthritis. He remained as a member of the Department of Medicine until 1977, leaving to establish a private practice in Charleston while continuing to teach and maintain an appointment at the Charleston VA Medical Center. Dr. Bonner is one of the charter members of the South Carolina Rheumatism Society. He continues to serve as a volunteer physician for the underserved population in the Lowcountry of South Carolina.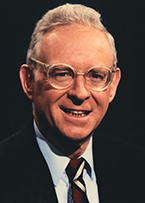 E. Carwile LeRoy, M.D. was the first official Director of the Division of Rheumatology and Immunology, serving in that capacity from 1975 to 1995. Dr. LeRoy was born in Elizabeth City, NC and graduated from Wake Forest University. He was a member of a Wake Forest debate team that won the 1954 Atlantic Coast Conference Tournament and tied for third-place in the 1955 National Debate Tournament. Carwile received his medical degree from the University of North Carolina – Chapel Hill, along with a Master's degree under the mentorship of Dr. Kenneth M. Brinkhous. He completed an internship and residency at Columbia-Presbyterian Hospital in New York City, followed by additional training at the National Institutes of Health. Dr. LeRoy joined the faculty of Columbia University in New York City, where he worked alongside the late Dr. Charles Regan and Dr. Charles Christian. From 1969 to 1975, he served as Director of the William Daniels Faulkner Arthritis Clinic, Department of Medicine, Columbia University. Dr. LeRoy made the original observation that dermal fibroblasts from patients with Scleroderma synthesize and secrete excessive amounts of collagen, publishing his seminal work in the Journal of Experimental Medicine (1972) and the Journal of Clinical Investigation (1974).
Recruited to lead MUSC's Division of Rheumatology and Immunology, Dr. LeRoy returned to the South in 1975. As a southerner and avid sailor, Charleston was an ideal location for Carwile, his wife Dee, and children DeFord and Carwile, Jr. Over the next two decades, Dr. LeRoy built a Division that achieved international acclaim for studies of the pathogenesis of systemic sclerosis. He promoted the concept of scleroderma as an autoimmune disease with endothelial dysfunction that had environmental, genetic, and host factors as potential causative factors. Under his leadership, physicians and scientists came from around the world to train and participate in studies of the pathogenesis of scleroderma. The late Dr. Joe Korn was the first clinical fellow to complete training in Rheumatology at MUSC and later went on to establish the Scleroderma Center at Boston University. Other notable trainees and faculty include the late Dr. Hildegard Maricq, Dr. Bashar Kahaleh (University of Toledo) and Dr. Maria Trojanowska (Boston University). Many postdoctoral fellows who came for training in the Division went on to hold prestigious positions in Japan, Spain, Italy and elsewhere around the world. In 1995, Dr. LeRoy was appointed Chairman of the Department of Microbiology and Immunology, a post he held until his untimely death in 2002.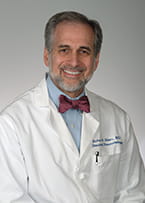 Richard (Rick) Silver, M.D. was appointed to lead the Division in 1995 and served in that capacity until 2018. Dr. Silver is a native Tennessean and a graduate of the University of Tennessee and Vanderbilt School of Medicine. He completed an internship and residency in Internal Medicine at the University of North Carolina-Chapel Hill. Pursuing an interest in childhood rheumatic diseases, he traveled to the UK to train with Dr. Barbara Ansell in the Pediatric Rheumatic Disease Unit at Northwick Park Hospital and Taplow. Dr. Silver returned to the US to complete a fellowship in Rheumatology with Dr. Nathan Zvaifler at the University of California-San Diego. At the urging of his wife, a Charlestonian with a strong desire to return to her roots, he joined the MUSC faculty in 1981. Over the next 30+ years, he conducted clinical translational research focused on scleroderma and interstitial lung disease. His early studies of cyclophosphamide for SSc-ILD helped lay the foundation for major multicenter trials including the Scleroderma Lung Study I and II. He was one of the first to describe the Eosinophilia Myalgia Syndrome, a scleroderma mimic, and its association with the ingestion of L-tryptophan.
Dr. Silver maintains an active clinical practice, teaches and continues to pursue research on SSc-ILD with his colleague, Dr. Galina Bogatkevich. During his tenure as Director, the Division experienced remarkable growth in terms of faculty size, grant funding, and clinical expansion. Dr. Silver was instrumental in recruiting the state's first pediatric rheumatologist, Dr. Natasha Ruth, whom he first met and mentored as a teenager, and now she leads the Division of Pediatric Rheumatology at MUSC. Early in his tenure as Division Director, Dr. Silver recruited Dr. Gary Gilkeson and Dr. Jim Oates to MUSC from Duke University. Together they have built a large and vibrant Lupus Center focused on renal disease, biomarkers, genetic and environmental causes of lupus, novel therapies, and health disparities in the Lowcountry African American population known as the Gullah people. Dr. Silver was instrumental in establishing a SC SmartState® Center for Inflammation and Fibrosis Research at MUSC. The Center's $10M budget includes two endowed chairs, one currently held by Dr. Carol Feghali-Bostwick recruited from the University of Pittsburgh Medical Center, and the other held by Dr. Betty Tsao recruited from the University of California at Los Angeles. During his tenure, the Rheumatology fellowship program saw significant growth and refinement. Dr. Marcy Bolster, the first fellowship program director named by Silver, now leads the program in Rheumatology at the Massachusetts General Hospital, while Dr. Faye Hant now leads the program at MUSC. Undoubtedly, his proudest achievement has been mentoring many fellows over the years, including his daughter, Dr. Kate Silver, an adult and pediatric rheumatologist and member of the Division of Rheumatology at MUSC.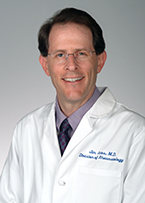 James (Jim) C. Oates, M.D. was appointed to lead the Division following a national search in 2018. Dr. Oates is a graduate of Bates College and the Johns Hopkins School of Medicine, where he was a scholar in the prestigious Four Schools Physician Scientist Training Program. He completed an Internal Medicine Residency and Rheumatology Fellowship at Duke University Medical Center. Dr. Oates moved to Charleston with his mentor, Dr. Gary Gilkeson, to complete an additional year of research fellowship training and in 1997 joined the MUSC Rheumatology faculty. Oates is an avid sailor much like his father, Dr. John Oates (Vanderbilt), which may have influenced his decision to move from Durham to Charleston. Dr. Oates was promoted to the rank of Professor of Medicine and has held a number of important leadership positions at MUSC, including Chief of the Rheumatology Section for the Charleston VA Medical Center, Vice-Chair for Research in the Department of Medicine, Chair of the Clinical and Translational Research Center Advisory Committee, and Informatics Medical Director for Research and Reporting. He has also held important leadership positions in regional and national societies, including President, Southern Society for Clinical Investigation (SSCI), President, American Federation for Medical Research, and editorial board member of the American Journal of Medical Sciences.
Dr. Oates' major research interest is the role of reactive intermediates and endothelial dysfunction in the pathogenesis of lupus nephritis and atherosclerosis, for which he has conducted animal as well as human research. The discovery and validation of potential biomarkers and machine learning models for lupus nephritis outcomes and atherosclerosis are  major goals. With funding awards from the NIH, US Department of Veteran Affairs, and various non-federal funding agencies, Dr. Oates maintains an active research program along with his clinical, teaching, and administrative roles. He envisions strengthening the Scleroderma and Lupus Centers with population health approaches, adding a Vasculitis Center, and maintaining the culture of dignity and respect created by Dr. Silver in the last 23 years. In addition to his passion for sailing, Dr. Oates is happiest when spending time with his wife Jennifer, children Evan and Aubrey, and Sherlock, the family dog.
Photos of Walter Bonner, M.D., and Carwile LeRoy, M.D., courtesy of the Waring Historical Library, MUSC, Charleston, S.C.