MPH Admissions Criteria
To begin the application process, you must first create an account. Go to the Master of Public Health Apply Now page and click "Start Your Application" to set up your account and begin your application.
Please review the following requirements:
The MUSC supplemental application (available after creating your account via the link above).
Three letters of recommendation from instructors or supervisors who have had close contact with you during your undergraduate, graduate, clinical, or research training. Letters should be sent by fax, email or mail to the contact information below for the Office of Enrollment Management.
Official transcripts from all post-secondary schools attended. These should be sent to the Office of Enrollment Management (see address below). The applicant is expected to have an undergraduate degree from an accredited university with a cumulative GPA of at least 3.0.
We are no longer requiring the general GRE test for MPH applicants to our programs. Students interested in the Master of Public Health degrees in Biostatistics, Epidemiology, and Health Behavior & Health Promotion are still strongly encouraged to submit GRE scores. GRE scores taken within the past 5 years will be reviewed by the MPH Admissions Committee. The sum of the verbal percentile and the quantitative percentile GRE scores should exceed 150. The GRE analytical writing score will also be considered as part of the application review process. Applicants with an advanced graduate degree from an accredited U.S. university may petition to have the GRE requirement waived by contacting the MPH Coordinator.
A 1,000-word personal statement addressing several of the following topics:

Describe your motivation for pursuing an MPH degree and, in particular, your motivation for pursuing your chosen MPH concentration (i.e., Biostatistics, Epidemiology, Health Behavior and Health Promotion).
Describe your background and how your interests and experiences make you ideally suited for participation in the MPH degree program within your chosen concentration.
Outline your main achievements or successes in your professional or academic development and highlight any special experience or training in your chosen MPH concentration.
Describe your career plans and long-term goals in the field of public health and how obtaining an MPH degree within your chosen concentration will help you meet your long-term plans and goals. Why do you feel that MUSC is a good fit for you personally and academically?

A strong math background is required for all three concentrations, including completion of a college level mathematics or statistics course. For the Biostatistics concentration, successful applicants should have demonstrated competence in single and multivariable calculus. Successful completion of Probability and Statistics is considered favorably for the Biostatistics concentration but not required.
In addition to all of the general application requirements, the TOEFL is required for all applicants who have attended institutions where the primary language of instruction is not English. Our minimal TOEFL requirements are 600 for the paper-based test, 250 for the computer-based test, and 100 for the internet-based test. An IELTS score may be substituted for the TOEFL. A score of 7.5 or greater should be achieved on the IELTS.
Official transcripts and letters of recommendation should be sent to: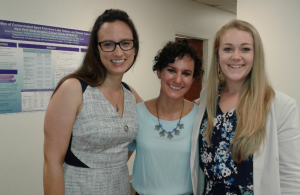 Office of Enrollment Management
Medical University of South Carolina
Harper Student Center
45 Courtenay Drive
MSC 203
Charleston, SC 29425-2030
Admissions
843-792-3281
Fax: 843-792-6615
oesadmis@musc.edu
Accreditation Statement
The Master of Public Health program at the Medical University of South Carolina is regionally accredited by the Commission for Higher Education (CHE) of South Carolina and the Southern Association of Colleges and Schools (SACS) and is currently preparing to apply for accreditation with the Council on Education for Public Health (CEPH). According to CEPH, once the programs become accredited, the accreditation is retroactive starting from the date the accreditation application was submitted.
Tuition & Fee Schedule