About The Chair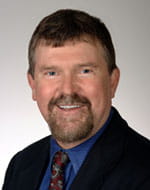 Thomas W. Uhde, M.D.
Professor and Chairman
Department of Psychiatry and Behavioral Sciences

In addition to being the Chairman of the Department, Dr. Uhde also serves as Executive Director of the Institute of Psychiatry and Interim Director of the MUSC Comprehensive Depression Center.

Prior to Dr. Uhde's current leadership positions at MUSC, he served as the Founding Chief of the Section on Mood & Anxiety Disorders [Biological Psychiatry Branch (Intramural Program)] at the National Institute of Mental Health (NIMH); Chair of the Department of Psychiatry & Behavioral Neurosciences, Assistant Dean for Neurosciences and Associate Dean for Research at Wayne State University; Founding Director of the Penn State Hershey Medical Center Neuroscience Research Institute, Chair of the Department of Psychiatry and Director of the Central Pennsylvania Psychiatric Institute (Pennsylvania State University College of Medicine) and Co-Director of the Pennsylvania State Neurosciences Institute.

He was born in Louisville, KY, obtained his Bachelor of Science (BS) degree in psychology at Duke University and his medical degree (MD) from the University of Louisville. Dr. Uhde completed a psychiatry residency at Yale University and was a Clinical Research Fellow at the National Institute of Mental Health.

Dr. Uhde has made substantial and significant research contributions in the field of anxiety. He has won numerous awards and international recognition for his professional accomplishments.
Contact the Chair's Office
Executive Assistant | Director of Strategic Initiatives:
Kristen Mulholland, 843-792-0028 or mulhollk@musc.edu
Faculty Assistant III | Director of Digital Communications:
Dr. Jamie M. Fisher, 843-792-2849 or fisherjm@musc.edu