Conference Information
Presented by the Department of Psychiatry and Behavioral Sciences Office of Continuing Education
When:
Thursday, June 4th and Friday, June 5th
Where:
Medical University of South Carolina. Charleston, SC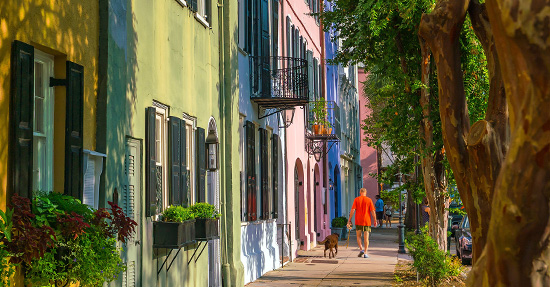 Conference Schedule
Thursday, June 4th, 8:00am-5:00pm
Friday, June 5th, 8:00am-12:30pm
Speakers
Aimee McRae-Clark, PharmD- MUSC: Cannabis use in women
Kathleen Brady, MD, PhD- MUSC: Opioid use in women
Liz Wallis, MD- MUSC: Eating disorders
Alyssa Rheingold, PhD- MUSC: Interpersonal violence
Lisa Boyars, MD- MUSC: Postpartum depression
Michelle Mielke, PhD- Mayo Clinic: Alzheimer's
Suzanne Kerns, MBBS- MUSC: Mood Disorders
Laura Carpenter, PhD- MUSC: Autism Spectrum Disorder
Alison Wilkerson, PhD- MUSC: Sleep
Connie Guille, MD- MUSC: Mental Health in Pregnancy
Claudio Soares, MD, PhD, FRCPC, MBA- Kingston Health Sciences Centre: Menopause
Agenda
Click here to print out the agenda!
Conference Location
Medical University of South Carolina, Charleston, SC
Get an MUSC hotel discount! Just choose from our list of preferred Charleston hotels when you book your stay. We hope you'll join us!
Continuing Education Credit details: 
The South Carolina Board of Examiners in Psychology will approve 11 Category A credits. 
The South Carolina Board of Social Work Examiners will approve approximately 11 hours of designated credit. 
The South Carolina Board of Examiners for Licensure of Professional Counselors, Marriage and Family Therapists and Psycho-Educational Specialists will approve 11 hours of continuing education credit.
Registration Information 
Register online here. (Rates are at the bottom of the registration page)
Call 843-792-0175
Email

psych-events@musc.edu

Print registration form here
Or mail payment to: Jessica Carter Continuing Education Office MUSC Psychiatry and Behavioral Sciences 67 President Street, MSC 861 Charleston, SC 29425
Please Note - Registration and payment must be received within the registration deadlines to be eligible for that rate. Registration for this event closes on Monday, June 3, 2020 at 11:59 P.M. EST. No refunds will be offered after that time. Prior to that all refund requests will be subject to a $50 administrative fee. Registrations are transferable. If you do not receive a confirmation letter  please contact us at
(843) 792-0175
to ensure your registration has been received. Registration fee includes digital conference materials, breakfast, lunch and breaks. Please see website for further accreditation details.