Vascular Neurology Fellowship
MUSC offers a one year, ACGME-accredited Vascular Neurology fellowship within the Department of Neurosciences Comprehensive Stroke and Cerebrovascular Center (MUSChealth.com/stroke). An additional year of research training is available upon request if candidate is interested.
MUSC Stroke Faculty include world-renown vascular neurologists, neurointensivists, neurointerventionalists, neurosurgeons, emergency physicians, stroke epidemiologists, and stroke recovery scientists. As the major stroke tertiary referral center for South Carolina and the hub of a 18 site telemedicine network (MUSChealth.com/stroke/reach), the MUSC stroke fellowship provides training in the management of a wide spectrum of cerebrovascular diseases. The University Hospital has a neurocritical care unit, stroke step-down unit, and dedicated stroke ward. Available imaging technologies include CT/CTA/CTP, MRI/MRA, Transcranial Doppler, SPECT, and PET.
The MUSC stroke fellowship offers various opportunities for both clinical and epidemiological research and fellows will be encouraged to participate in research projects. Areas of interest to the stroke group include medical and endovascular treatment of intracranial atherosclerosis, endovascular treatment for acute ischemic stroke, long-term prognosis of stroke-related sickle cell disease, telestroke, high-resolution MRI for identification of vulnerable intracranial plaque, and stroke risk and outcomes in South Carolina, stroke motor recovery using brain stimulation techniques.
Applications should be submitted through the Electronic Residency Application Service (ERAS)
Contact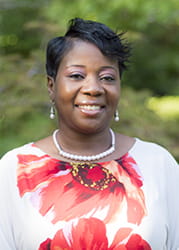 Jerri O'Banner
stanleyj@musc.edu
843-792-0078
South Carolina Licensing Requirements 
All Fellows are required to have a South Carolina Medical License by the first day of their fellowship. For inquiries regarding S.C. licensing requirements, please refer to the composite state medical board website.