Dr. Robert J. Adams Visiting Professorship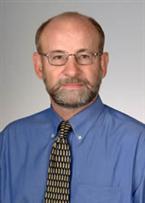 The Robert J. Adams Visiting Professorship Sponsored by the Medical University of South Carolina in Charleston (MUSC) Division of Neurology, was established to honor Robert J. Adams, M.D., MSc. This Visiting Professorship will take place in May of each year, and involves an invited Physician-Scientist of international stature, chosen on the basis of their published work that will have a lasting impact on Neurologic science and clinical practice. The Professorship involves a one-day series of activities, which coincide with the MUSC Neurology Annual Residents Research and Reunion (3-R) day. Expected activities of the Visiting Professor include discussions of clinical cases in their subspecialty, judging of resident research posters, and delivery of a special grand rounds lecture.
As current leader of the REACH Program and former Director of the Stroke Division, Dr. Adams has mentored generations of young physicians. He is known for his intellectual curiosity, maverick spirit, innovative vision, and his unwavering and generous support of his trainees and younger colleagues. Dr. Adams has published hundreds of scientific papers, reviews and book chapters including 3 original, first or corresponding author publications in New England Journal of Medicine, participated in guideline and scientific statement development on various aspects of stroke management through the AHA/American Stroke Association, the American Academy of Neurology and National Heart Lung and Blood Institute, and received numerous honors and awards and distinguished society memberships. His primary research activities are in stroke prevention and novel delivery programs of stroke care, and his extensive research experience includes 6 NIH investigator-initiated grants. He co-designed and directed 2 multicenter clinical trials, STOP and STOP II, which were the first randomized clinical trials of stroke prevention in sickle cell disease and in any childhood stroke condition. In 2006 Dr. Adams was given the Award of Meritorious Achievement from the American Heart Association for his leadership at the national level in the development and oversight of the JCAHO Primary Stroke Center Certification program. He was awarded the Lewis W. Blackman, Patient Safety Champion Award from the South Carolina Hospital Association in 2010 for his work in establishing a 15 center telemedicine program whereby vascular neurologists from MUSC provide emergency audio-video tele- consultations on patients with acute stroke. In 2013 he received the prestigious David G. Sherman Award given by the American Heart Association/ American Stroke Association which recognizes an "investigator who has made outstanding contributions in the stroke field in their lifetime". Dr. Adams currently serves as the University Eminent Scholar, Professor of Neuroscience, and the SmartState Endowed Chair in Stroke at MUSC.