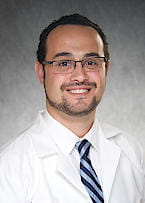 Sami Al Kasab, M.D.
Sub-Investigator – Neuroendovascular Surgery
Sami's absolute passion is providing care to stroke patients and educating others about stroke care. He has a particular interest in acute ischemic stroke management. He is a vascular neurologist, and a current Neuro-Endovascular Surgery fellow at MUSC. Over the past few years, he has been working on better understanding the challenges associated with mechanical thrombectomy such as cases of intracranial athersclerosis and patients with mild stroke symptoms with LVO. Additionally, he has focused on identifying potential methods to improve Door to Needle time and Door In Door Out over telestroke.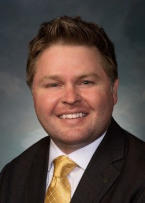 Michael Casey, D.O.
Fellow – Neuroendovascular Surgery
Dr. Casey completed his neurosurgery training at Advocate Healthcare in Illinois in 2015. He went on to complete a tumor fellowship at the University of Colorado specializing in complex spine and skull-base tumors. After his first fellowship he practiced general neurosurgery in the Chicago suburbs with Northwestern Medicine. He returned to training in open and endovascular neurosurgery at the Semmes Murphey Clinic in Memphis, Tennessee, under Dr. Adam Arthur. Dr. Arthur arranged Dr. Casey's Advanced Endovascular Fellowship year with Dr. Alejandro Spiotta here at MUSC. He will graduate in June of 2020. He has an interest in endovascular aneurysm treatment and a newfound passion of treating stroke through mechanical thrombectomy.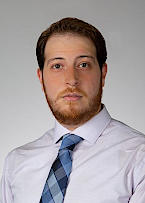 Eyad Almallouhi, M.D.
Future Fellow – Neuroendovascular Surgery
Eyad was born and raised in Syria. He earned his medical degree from the University of Damascus in 2015. He finished his post-doc research fellowship at Mayo Clinic, MN in 2016. He is a future Stroke and Neuroendovascular Surgery Fellow at the Medical University of South Carolina 2020-2023.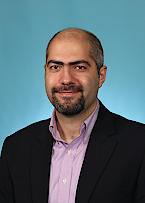 Mohammad Anadani, M.D.
Future Fellow – Neuroendovascular Surgery
Mohammad obtained his medical degree from the University of Aleppo and completed postdoctoral fellowship at Case Western University Hospital. He then moved to Charleston where he did a four-year neurology residency which was completed in June 2019. He is currently a neurocritical care fellow at the Washington University in St Louis and will be coming back to Medical University of South Carolina in 2021 for neuroendovascular fellowship. His research is focusing on understanding the effect of blood pressure on outcome after mechanical thrombectomy.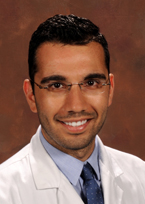 Michael Nahhas, M.D.
Fellow – Vascular Neurology
Michael earned his medical degree from University of Damascus. Following a post-doc research fellowship at Boston University, he completed Neurology Residency at Medical College of Georgia/Augusta University in 2019 then joined MUSC as Vascular Neurology Fellow. He is a future Neuroendovascular Surgery Fellow at The University of Texas Health Science Center at Houston 2020-2022.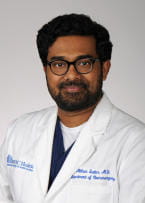 Mithun Sattur, M.D.
Resident – Neurosurgery
Mithun completed medical school and neurosurgery residency in India and was an Attending Neurosurgeon there until four years ago. His passion for neuroendovascular surgery (NES) brought him to the United States. He completed a three-year combined endovascular and cerebrovascular-skull base fellowship at Mayo Clinic. He is currently at MUSC completing neurosurgery residency, with active involvement in our NES program and the STAR registry.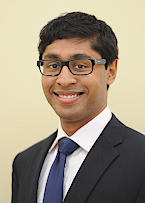 Arunprasad Gunasekaran, M.D.
Resident – Neurosurgery
Arun grew up in the New Orleans area. He attended Louisiana State University for his undergraduate education where he studied biochemistry and English literature. He attended medical school at the University of Arkansas where he acquired numerous neurosurgical publications. He graduated at the top of his class, and was inducted into Alpha Omega Alpha Honor Society. His professional interests include skull base, vascular, and neuro-oncology. He hopes to complete both enfolded and post-residency fellowships and continue working in academics.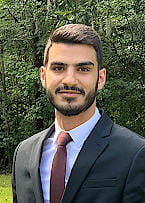 Reda Chalhoub, BS
MD/PhD Student – College of Medicine
Reda joined the STAR team as an MD/PhD student in 2018. He received his bachelor's degree in Biology at the American University of Beirut (AUB) in 2016. He completed his first two years of medical school at AUB before joining the Medical Scientist Training Program (MSTP) through an academic partnership with MUSC in 2018. Along with his involvement in STAR-related research projects, Reda is currently pursuing his Ph.D. in behavioral neuroscience under the mentorship of Dr. Peter Kalivas.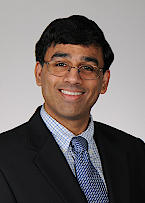 Suhas Pai, M.D.
Researcher – Neurosurgery
Dr. Pai is a board certified neurosurgeon with fellowship training in Neurocritical Care and Neuroendovascular Surgery. He completed his residency in Neurosurgery at the Medical University of South Carolina in 2007 and returned for fellowship training beginning in 2017. He is currently serving as part of the clinical research team within the Department of Neurosurgery assisting with data entry and review for ongoing projects related to the management of ischemic stroke and the transition to the transradial approach for neurointerventional procedures at MUSC.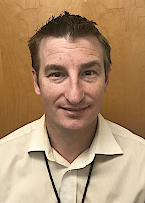 Ron Neyens, PharmD
Clinical Assistant Professor – Pharmacy
Ron obtained his bachelor's degree in Pharmaceutical Science in 2002 followed by his doctor of pharmacy degree in 2004, both from South Dakota State University. He completed one year of residency at the University of Utah in 2005 followed by an additional year of Critical Care Residency at the University of Florida in 2006. He is currently a Clinical Pharmacy Specialist for Neurocritical Care/Neurosciences at MUSC. His study interests include Subarachnoid hemorrhage, Ischemic Stroke, Status Epilepticus, Traumatic Brain Injury, Anticoagulation Reversal, and Antithrombotic/Antiplatelet Management in Neuroendovascular Surgery.
Meredith Robinson, MS
Clinical Research Manager – Neurosurgery
Meredith obtained her undergraduate degree from the University of Alberta in Canada. She then moved to South Africa and completed her MS in anatomy at the University of the Witwatersrand in 2007. Meredith has worked at MUSC since 2008 and is the manager of the clinical research program in the Department of Neurosurgery. She is one of the research coordinators for STAR.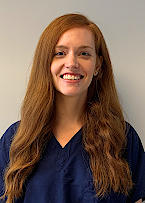 Caitlyn Behmlander, BS
Clinical Research Coordinator – Neurosurgery
Caitlyn received her bachelor's degree in Brain and Cognitive Science from the University of Rochester in 2012. She joined MUSC as a research coordinator in the Department of Neurosurgery in 2019 and is one of the research coordinators for STAR.