Reproductive Infectious Disease Faculty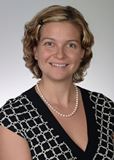 Gweneth B. Lazenby, M.D., MSCR is a graduate of the Medical University of South Carolina (MUSC). She obtained her obstetrics and gynecology residency training from the University of Hawaii. She returned to MUSC and was the first fellow to complete the RID fellowship. She is currently obtaining a certificate in Global Health.
Dr. Lazenby's clinical work and research are focused in maternal HIV and sexually transmitted infections, especially Trichomonas vaginalis. Dr. Lazenby is the director of the gynecology and maternal HIV clinics at MUSC and she is dually appointed in the departments of Medicine and Obstetrics and Gynecology. She serves on the NIH HIV Perinatal Guidelines committee and is an active member of the Infectious Diseases Society of Obstetrics and Gynecology.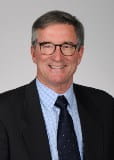 David E. Soper, M.D. is one of the most well recognized experts in obstetrical and gynecological infectious diseases in the United States as well as internationally. He undertook his medical school training at the University of Miami School of Medicine in Miami, Florida and his residency in obstetrics and gynecology at the Naval Regional Medical Center in San Diego, California. His interest in academic medicine spurred his interest in infectious diseases and he took a fellowship in Infectious Diseases in the Department of Medicine at NRMC San Diego following his ob/gyn residency. He is one of only a handful of physicians worldwide with formal training in both ob/gyn and infectious diseases.
Dr. Soper's research involves infections in women. He has extensive experience in the study of vaginitis and pelvic inflammatory disease. He performed some of the sentinel work relating bacterial vaginosis to the occurrence of postoperative hysterectomy infections and acute salpingitis as well as defining the microbial etiology of PID. He remains interested in sexually transmitted infections and pelvic inflammatory disease and has been involved in federally funded projects involving; the transmission of gonorrhea, lower genital tract infections and their relationship to douching and other behaviors (GIFT) and a longitudinal trial following the largest cohort of women with PID ever studied in this country (PEACH). He is a consultant to the Centers for Disease Control for updating the Sexually Transmitted Disease Treatment Guidelines. He is currently involved in studying the HPV vaccine. He also has experience in the prevention and treatment of obstetrical infections specifically chorioamnionitis and postpartum infections. He has a long history of collaboration with world class investigators throughout the country.
Dr. Soper has authored over 100 scientific publications related to infectious diseases in obstetrics and gynecology. His textbook, co-edited with Sebastion Faro, is well respected in this country and now is available in Spanish. He is a sought after speaker at postgraduate courses and for Grand Rounds.