Pediatric Cardiology
Children's Heart Center
The Children's Heart Center of South Carolina is the only tertiary care pediatric cardiology referral center for the Children's Heart Program of South Carolina, a consortium of all the pediatric cardiology practitioners in the state.
The Pediatric Heart Network (PHN): A collaboration of clinical sites and a data coordinating center
Established in 2001 by the National Heart, Lung and Blood Institute (NHLBI) by the National Institutes of Health (NIH)

Conducts research studies in children with congenital or acquired heart disease

Designed to carry out clinical research so that children with heart disease can receive high- quality, evidence-based care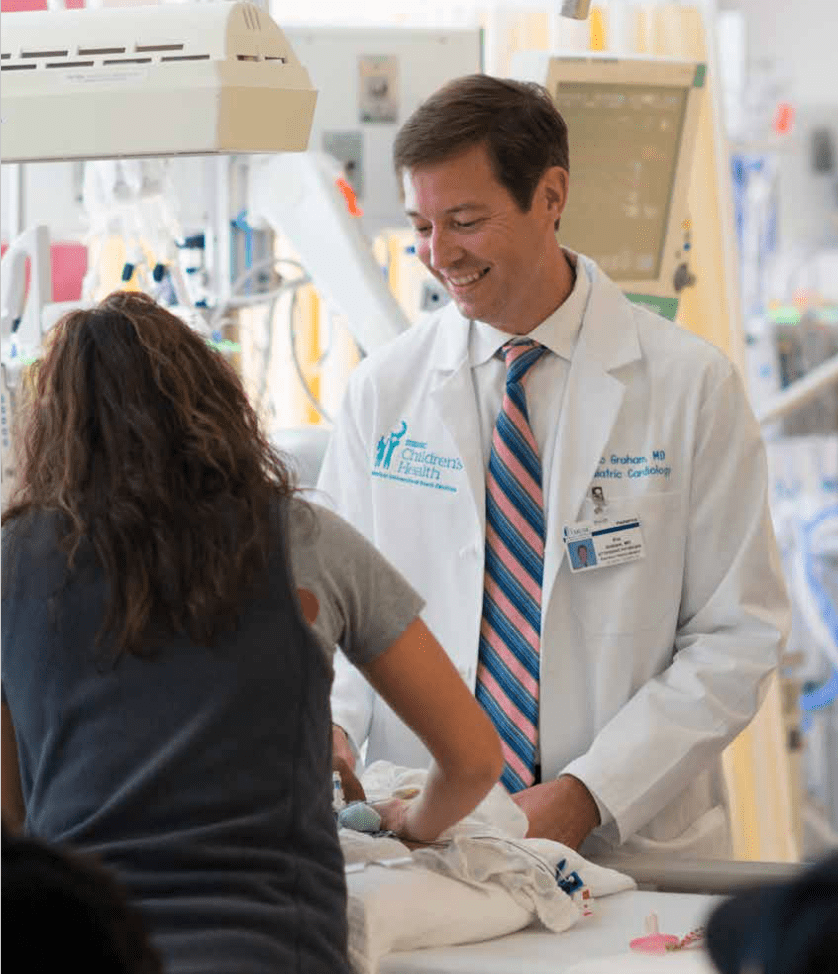 The major barriers to clinical studies in pediatric heart disease include small numbers of individuals with a particular congenital heart defect at any one center, differences in treatment approaches and lack of resources to provide national coordination of collaborative research. The Network approach attempts to address these barriers by offering an effective, flexible way to study adequate numbers of patients with uncommon diseases through a common infrastructure for recruiting, monitoring, and following patients whose conditions will be characterized in a standard fashion.
Centers with experienced research teams at hospitals that specialize in the care of pediatric patients with heart disease were chosen to become part of the PHN.
The Medical University of South Carolina is one of 9 core centers in the PHN, and 1 of only 5 centers that have been a core center since its inception. 
Pediatric Cardiology Fellowship Training Program: Accredited by the ACGME since 1970
We train our fellows to become the leaders of tomorrow in patient care, teaching and research, who have a strong record of academic productivity in the area of clinical research. National honors received over the years which attest to their level of excellence in research have included the following:
Eight fellows obtained grant funding to further their careers in clinical research at MUSC: from the NIH, the American College of Cardiology, the American Heart Association, the American Society of Echocardiography, American Academy of Pediatrics, Mend a Heart Foundation and Leducq Foundation Transatlantic Network for Cardiovascular Research
Seven fellows obtained grants from the NIH as part of the highly competitive NIH Loan Repayment Program, which rewards fellows who dedicate their careers to academics
Eleven fellows were selected as finalists at Young Investigator Competitions and were invited to present their research at national association meetings