Department of Pediatrics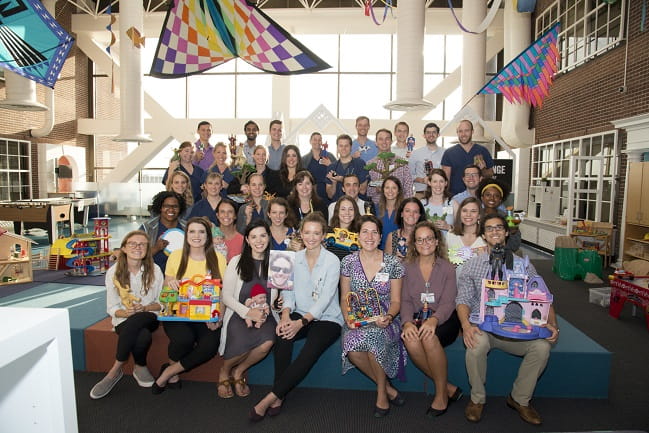 The Department of Pediatrics at MUSC represents the clinical department dedicated to the study of pediatrics within the College of Medicine. The department is committed to providing a broad educational experience in all aspects of pediatric medicine. Represented by more than 20 specialty areas, the Department of Pediatrics provides training for undergraduate, graduate and post-graduate students.  With 64 pediatric residents and 40 fellows, we have a robust pediatric GME program.  We have residency programs in:
Categorical Pediatric Residency
Primary Care Pediatrics Residency
Internal Medicine-Pediatrics Residency
Developmental Behavioral Pediatrics
General Academic Pediatrics
Neonatal-Perinatal Medicine
Pediatric Cardiology
Pediatric Emergency Medicine
Pediatric Gastroenterology
Pediatric Hematology-Oncology
Pediatric Hospitalist
Pediatric Rheumatology
In addition, the Department of Pediatrics also houses scientists who perform basic, clinical and/or translational research. Our basic research faculty are physically housed in the Darby Children's Research Institute.  Many of our faculty perform research and the details are highlighted in Research Programs.
Several of the Divisions in the Department of Pediatrics contributed to the U.S. News & World Report rankings of America's Best Children's Hospitals naming it a "best hospital" in that category. This year's rankings placed the MUSC Children's Hospital heart program among the top 10 in the country. Here's a look at all five of the MUSC Children's Hospital divisions honored in the new 2018rankings, based on information from about 180 pediatric centers across the country:
Cardiology & Heart Surgery (#7)
Nephrology (#25)
Cancer (#40)
Pediatrics: Gastroenterology & GI Surgery (#38)
Orthopedics (#40)
The rankings take into account clinical, operational and quality outcomes data, results from a reputational survey of board-certified pediatric specialists and supplemental information from resources such as the National Cancer Institute.