Neuroradiology Fellowship Training
The Medical University of South Carolina offers a one-year ACGME accredited fellowship program in Neuroradiology. The program is currently approved for 4 fellowship positions. The goal of the fellowship is to provide trainees with the highest quality education in the field of neuroradiology, creating the next generation of highly competent professionals who will provide excellent care to patients. The Neuroradiology section consists of seven faculty members certified by the American Board of Radiology in Diagnostic Radiology. Neuroradiology fellows assist the faculty in their mission of providing excellent patient care, teaching residents and medical students. Fellows are given graded, supervised responsibilities in these tasks.
In 2016 to 2017, we performed and interpreted approximately 22,000 CT studies (minimum of 1,500 per fellow are recommended by the ACGME) and 20,000 MRI studies (minimum of 1,500 recommended). In addition, we performed 705 fluoroscopically-guided spine procedures, including lumbar punctures, myelograms, and spine pain management procedures (minimum of 50 recommended), and 200 CT-guided procedures.
Fellows are encouraged to teach radiology residents at the workstation and are responsible for presenting monthly lectures to residents and medical students. Each fellow leads one journal club discussion during the academic year. Our fellows actively participate in seven interdepartmental conferences on a weekly, biweekly or monthly basis. Fellows are involved in scholarly activities throughout the year. Submission of at least one abstract to the American Society of Neuroradiology (ASNR) meeting is expected, followed by presentation of a scientific paper or exhibit at the meeting (if accepted).
Fellows are evaluated by the faculty on a quarterly basis on knowledge base, work effort, clinical performance, procedural skills, professional behavior, interpersonal relationships, teaching effort, and research activity. In addition, fellows are asked to evaluate the training program, as well as the individual faculty.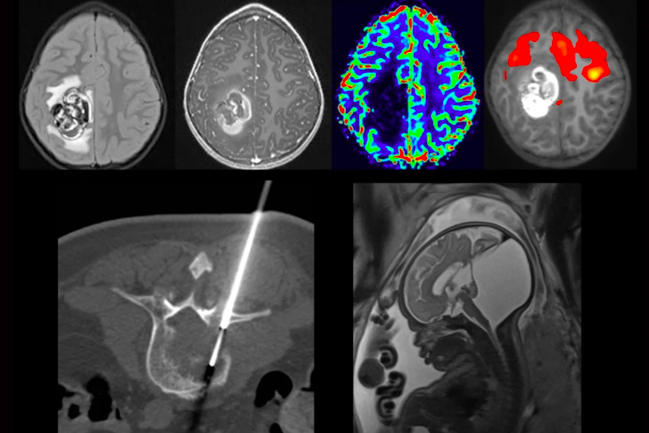 Neuroradiology Fellowship
See all that the Neuroradiology Fellowship at MUSC has to offer.
Video
See all that the Neuroradiology Fellowship at MUSC has to offer.
Program inquiries may be addressed to:
M. Gisele Matheus, M.D.
Director of  Neuroradiology Fellowship Training
Phone: 843-792-0337
Application inquiries should be made to:
Jessica Albert
Fellowship Program Coordinator
843-792-0337
albertj@musc.edu