Emergency Medicine Wilderness Medicine Division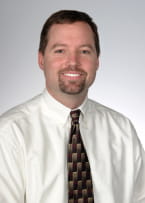 Simon Watson, M.D.
Director, Medical Student Education
Associate Director, Residency Program
Mission
The WMIG at MUSC is composed of a dedicated group of individuals, with diverse backgrounds, whom share a common interest in medicine and the outdoors. The objectives of the group include an emphasis on balance and outdoor pursuits, environmental stewardship, and ultimately the education and acquisition of skills to render urgent and emergent medical care in limited resource settings. In order to accomplish these goals, the group will engage in an ongoing lecture series, hands-on skill sessions, and frequent outings to utilize the new found skills and to simply enjoy our spectacular surroundings.
MUSC is uniquely located in a geographically distinct region of the Southeast surrounded by low country wetlands and amazing beaches all of which are in close proximity to the highest peaks in the East in the Southern Appalachian chain. As a result, the setting is an ideal location for the future establishment of a Wilderness medicine elective.
Resources/links
MedWARS

 (Medical Wilderness Adventure Race)
If you are interested in finding out more about the WMIG, please email Dr. Watson.