Global Emergency Medicine Division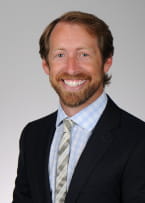 Edward C. O'Bryan III, M.D., CPE
Director, Global Health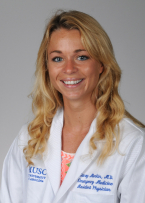 Lacey MenkinSmith, M.D., CTropMed
Director, Global Emergency Medicine Fellowship

Richard Tsen, M.B.B.S.
Fellow, Global Emergency Medicine
The Fellowship
The International Emergency Medicine and Global Health Fellowship is a program organized through the Department of Emergency Medicine (EM) at the Medical University of South Carolina (MUSC) in collaboration with the MUSC Department of Public Health and OneWorld Health. The purpose of this Fellowship is to promote hands-on clinical field experience, educational initiatives, and research pertinent to the advancement of Global Health.
This Fellowship is an Endowed Fellowship (The Edward C. O'Bryan, Jr., M.D. Fellowship in Global Health), and is one of only two endowed fellowships at MUSC. It has been in existence since 2016 and is available to Global Health Fellows in the Department of Emergency Medicine who meet certain travel, research, and clinical care criteria in serving at-risk populations in low-and-middle-income countries around the world. The Endowment is under the direction of the Global Health Director in the Department of Emergency Medicine.
To apply to the Global Emergency Medicine Fellowship, email the program director, Dr. MenkinSmith. In response you will receive an application form. Complete the application form and email to the program director along with the following:
A copy of your current CV

Personal statement: In 500-1000 words provide a brief description of why you have chosen to apply to our program. Focus on how your goals for your fellowship may be met by and are in synchrony with the mission of the Division of Global Health at MUSC

A minimum of one letter of recommendation. You may submit two letters, but only one is required.

The Scholarship
Each year, the Center of Global Health awards one EM Resident a stipend of up to $3000 toward an International Emergency Medicine Global Health project with OneWorld Health. The Resident may choose from sites in Uganda or Nicaragua. The scholarship is merit-based.
Visit our main Global Health Fellowship Website. Or for more information email Dr. Lacey MenkinSmith or Dr. Edward O'Bryan.