Message From the Chairman
The Department of Family Medicine at MUSC is one of the first University-based departments founded at a U.S. medical school in 1972. We have graduated more than 800 family physicians since our inception.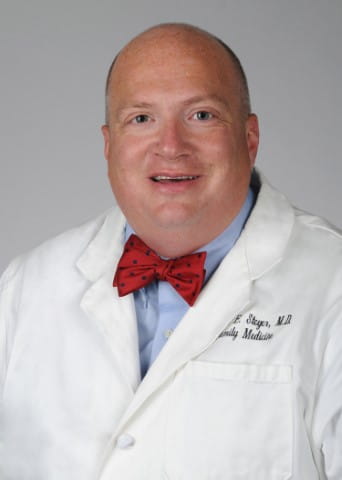 The desire to achieve excellence that marked the beginning of the program continues today. We have built upon an initial mission to train future teachers of family medicine and today the MUSC Department and residency program continue a legacy of innovation and scholarly work that is adapting to meet the challenges of a shifting health care environment.
The Department's commitment to community-based education culminated in the establishment of a community residency site at the Trident Regional Medical Center. The spirit of cooperation with our community colleagues will continue as we expand opportunities to include residents in community-based experiences. Residents and faculty maintain an environment of evidence-based decision making, personal insight through such programs as Balint Training, and academic inquiry that will keep the MUSC Department of Family Medicine on the leading edge of training family physicians.
Terrence E. Steyer, M.D.
Chair, Department of Family Medicine
Medical University of South Carolina