The O. Rhett Talbert MUSC Neurology Alumni Society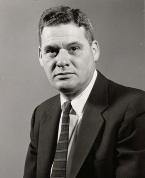 Dr. O. Rhett Talbert founded the Division of Neurology at the Medical University of South Carolina. Through an NIH training grant, Dr. Talbert started the neurology residency at MUSC and obtained the original ACGME accreditation on October 17, 1959. Dr. Talbert was an alumnus of Wofford College and the College of Medicine at MUSC. He trained in internal medicine at the Medical College of Virginia and in neurology at the Massachusetts General Hospital.
The first resident in the MUSC program was Dr. Hiram B Curry, a native of Midville, Georgia and an alumnus of the College of Charleston and the College of Medicine ('50). After completion of the neurology residency in 1961, Dr. Curry completed a stroke fellowship at the Massachusetts General Hospital under C. Miller Fisher, M.D., and he returned to MUSC to join the faculty in neurology. He founded the Department of Family Medicine at MUSC and served as its first chair.
During the past 50 years over 150 residents have joined the program from every continent, including physicians from 24 countries and from 51 different medical schools in the United States. Members of the O. Rhett Talbert Society have forged successful careers in private practice and academic medicine throughout the United States and in multiple international sites.