Adult Congenital Heart Disease Fellowship
The Adult Congenital Heart Disease Fellowship Program at the Medical University of South Carolina (MUSC) is designed for those interested in a cardiovascular career specializing in the care of adults with congenital heart disease.

Fellowship Director:
David Gregg, IV, M.D.
Professor of Medicine; Adult Congenital Heart Disease Program Director;
Adult Echo Lab Medical Director

Length of Program:
Two-year program following successful completion of a three-year ACGME approved pediatric cardiology fellowship.
Application Requirements:
The Program participates in the Electronic Residency Application System (ERAS) and NMRP for the screening and selection of qualified candidates.
All candidates must pass USMLE Step 3 Exam (or COMLEX step 3) before entering program and provide documentation.
Candidates are screened based upon variety of criteria including:
Clinical experience
Academic record and productivity
Personal Statement
Letters of Recommendation (3)
Interview
All specialty and subspecialty residents must have passed the USMLE Step 3 Exam (or the equivalent COMLEX Step 3 exam) before entering any MUSC GME program. We accept candidates who are United States citizens, permanent residents (Green card holders), or with J1 visas.
About the Program:
The MUSC Adult Congenital Heart Disease Fellowship Training Program in Charleston invites applicants to apply for the one biennial fellowship position.
The Medical University of South Carolina Adult Congenital Heart Disease Fellowship seeks the following for its trainees:
Assist in determining and serving the needs of inpatient and outpatient adults with acquired or congenital diseases of the heart and blood vessels.
Complete a history and physical examination on patients admitted to or consulted by the ACHD service.
Examine and assess ACHD cardiology inpatients on a daily basis.
Patients in special care units require multiple daily evaluations.
Inform the attending physician and appropriate nursing staff and house staff of all important historical information, physical examination findings, and laboratory results involving ACHD cardiology patients.
Participate in or direct rounds on ACHD cardiology inpatients.
Determine, organize, and review laboratory studies obtained in the care of ACHD cardiology patients.
Write notes on cardiology inpatients and outpatients Coordinate, assess, and improve the care delivered by more junior house staff, medical students, and nursing staff.
Assist in or perform discharge planning for inpatients.
Participate in or perform the formal evaluation of junior house officers and medical students rotating through ACHD service.
Assist in or perform, under attending physician supervision as appropriate for their knowledge and experience, echocardiograms, ECGs, cardiac MRIs, Holter monitors, exercise testing with or without gas analysis, autonomic testing, pacemaker interrogation and programming, and cardiac catheterizations.
Dictate catheterization summaries in a timely fashion.
Present and participate at patient care and didactic conferences.
Provide care of outpatients in ACHD Cardiology Continuity Clinic under the supervision of ACHD cardiology attending physicians.
Assist or perform the following procedures under the degree of attending physician supervision appropriate to the trainee's knowledge and experience and the urgency of the patient's need: central venous line insertion, arterial line insertion, endotracheal intubation, cardioversion, pericardiocentesis, thoracentesis, chest tube insertion and withdrawal, and central line removal.
Provide telephone consultation to outside physicians and to the MeduCare Emergency Transport Service.
Assist in or direct the coordination and supervision of the transfer of ACHD Assist in planning and participate in the ACHD Cardiology On-Call Schedule.


Educational Conferences:
The Adult Congenital Heart Disease fellow will attend conferences to complement their patient care educational activities. These include the various cardiology sub-specialty teaching conferences, journal clubs, clinical case conferences, imaging conferences, M & M, and cardiology grand rounds. Teaching Conferences will be composed of didactic talks, literature reviews, and reviews of complex and/or interesting cases.
Living in Charleston:
Charleston, South Carolina, is a wonderful coastal city that is rich in history, culture, delicious cuisine, art, and exploring. Located in the Lowcountry region, Charleston has plenty to offer everyone. For the beach lover, the art enthusiast, the foodie, or the city wanderer, Charleston can capture anyone's attention. Please visit the Charleston Visitors Bureau website to discover more about the incredible city of Charleston.
Adult Congenital Heart Disease Fellow: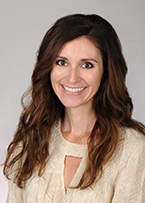 Stephanie Gaydos, M.D.
Fellowship: Medical University of South Carolina
Internal Medicine Residency: Medical University of South Carolina
Medical School: Southern Illinois University