Cardiovascular Research
The cardiovascular research laboratory is a core laboratory that serves investigators from the cardiothoracic surgery and vascular surgery divisions. 
Dr. Jones' Research
Jeffrey Jones, Ph.D. discusses his research.
Jeffrey Jones, Ph.D.
Jeffrey Jones, Ph.D. discusses his research.
In the Cardiovascular Research Laboratory, our teamuses an integrative bedside-to-bench-to-bedside approach to translational research. Investigators in the Divisions of Cardiothoracic and Vascular Surgery study mechanisms underlying several key cardiovascular diseases including: thoracic aortic aneurysms, abdominal aortic aneurysms, aortic dissection, myocardial infarction and ischemia-reperfusion, non-ischemic dilated cardiomyopathy, pressure overload hypertrophy, arrhythmias (atrial fibrillation), and the development of pulmonary arteriovenous malformations.
Using a wide array of biochemical and molecular biological techniques, we assess cellular signaling pathways and signaling intermediates that contribute to the pathogenesis of cardiovascular disease. We typically obtain patient samples for initial hypothesis testing, then move to animal models and cell culture systems to establish mechanisms.
The primary goal of our mechanistic studies is to translate our findings back into animal models, and ultimately back into patients in the form of novel treatments that address critical need areas.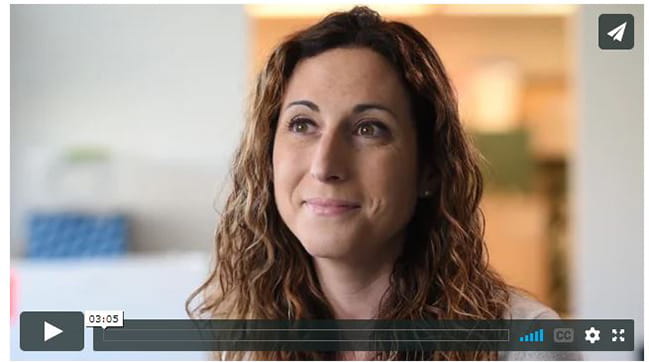 Dr. Ruddy's Research
Dr. Jean Marie Ruddy discusses her research.
Jean Marie Ruddy, M.D.
Dr. Jean Marie Ruddy discusses her research.
The Cardiovascular Core Laboratory is located on the 3rd floor of the Thurmond/Gazes Research Building, and houses the biochemistry laboratory, the tissue culture facility, and the Volpe Multidisciplinary Mouse Physiology Laboratory. In addition, we have direct access to small and large animal housing, as well as, large animal chronic and acute operating suites. We currently have 5 investigators that work through the core laboratory, and always have openings for interested graduate students and post-doctoral fellows.
About Our Research Team
Jeffrey Jones, Ph.D.
Dr. Jones' research focuses on pathogenic mechanisms that drive extracellular matrix remodeling in the development of cardiovascular disease, with particular interest in thoracic aortic aneurysms.
Jean Marie Ruddy, M.D.
Dr. Jean Marie Ruddy is a vascular surgeon who dedicates time to scientific research with particular interest in hypertensive vascular remodeling and infrarenal abdominal aortic aneurysms.
Rupak Mukherjee, Ph.D.
Dr. Mukherjee's research interests include mechanisms of structural remodeling of the heart related to alterations in mechanical stress and arrhythmias. 
Christine Couch, MS
Christine Couch is the manager for the Cardiovascular Core laboratory and works directly with Dr. Jones. She not only maintains equipment, orders supplies, and trains new research staff, she functions to coordinate the various ongoing projects in the laboratory and assists with experimental design and execution.
Tyler Grespin, MS
Tyler Grespin is a Research Specialist and works closely with Dr. Ruddy on the hypertension and vascular remodeling project. Tyler previously worked with the USDA Vegetable Laboratory and brought his research expertise to the Cardiovascular group in 2016.