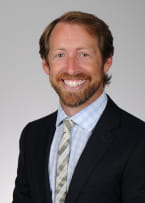 Edward O'Bryan III, M.D.
Director, Global Health
Lead, Telemedicine
Using the latest telehealth technologies, MUSC Health is connecting patients and providers across South Carolina with our expert health care team. MUSC Health is focused on expanding access to services, coordinating care, and improving the health of communities. Whether you are a patient needing the care of a MUSC Health specialist through the convenience and comfort of your local doctor's office, or a provider interested in partnering to offer expanded services to your patients, MUSC Health has a telehealth program for you. Learn more about the many ways MUSC Health is changing what's possible through telehealth. The MUSC Health Center for Telehealth is a part of eHealth Innovations.
Edward O'Bryan III, M.D., has a particular interest in global health having founded the non-profit One World Health and the first global emergency medicine fellowship ever at MUSC. He also is the telemedicine director for the Emergency Department and does extensive telemedicine work in correctional facilities, nursing homes, and the direct-to-consumer markets. Dr. O'Bryan also serves as the physician assistant program medical director at MUSC and advocates for a team-based health approach for patients at MUSC.