Resident Trainees
Second Year Trainees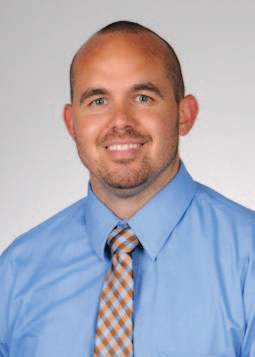 Joshua Brown, M.D., Ph.D. 
Combined Neurology & Psychiatry Resident 
2017-2020 DART Trainee
Dr. Brown received his BS in Psychology from the University of Utah in 2002. After changing career paths and completing post-baccalaureate premedical coursework, he earned an M.D. and Ph.D. through the Medical Scientist Training Program at the Medical College of Wisconsin in 2014. His dissertation was in the lab of Nashaat Gerges, Ph.D. studying synaptic plasticity in vitro and its correlation with learning and memory in animal models. He joined the combined Psychiatry/Neurology residency program, at MUSC in 2014. Clinical interests include brain stimulation, consultation/liaison in psychiatry and neurology, epilepsy, and behavioral neurology/geriatric psychiatry. Research interests are centered on understanding mechanisms of TMS in the normal and depressed human brain. Dr. Mark George is his primary mentor. Drs. Leonardo Bonihla, Baron Short and Gregory Sahlem are secondary mentors.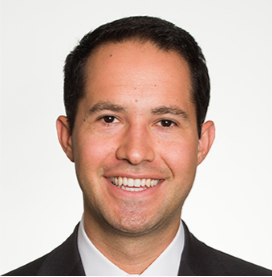 Michael Capata, M.D. 
General Psychiatry Resident
2018-2020 DART Trainee
Dr. Capata received his medical degree from the Vermont College of Medicine. He graduated from the University of California, Davis with a Bachelor's Degree in Biological Sciences. In between college and medical school, he spent three years doing research in Autism Spectrum Disorders. Dr. Capata's clinical and research interest is in addiction psychiatry, specifically in regards to the current opioid epidemic. Dr. Karen Hartwell is his DART mentor.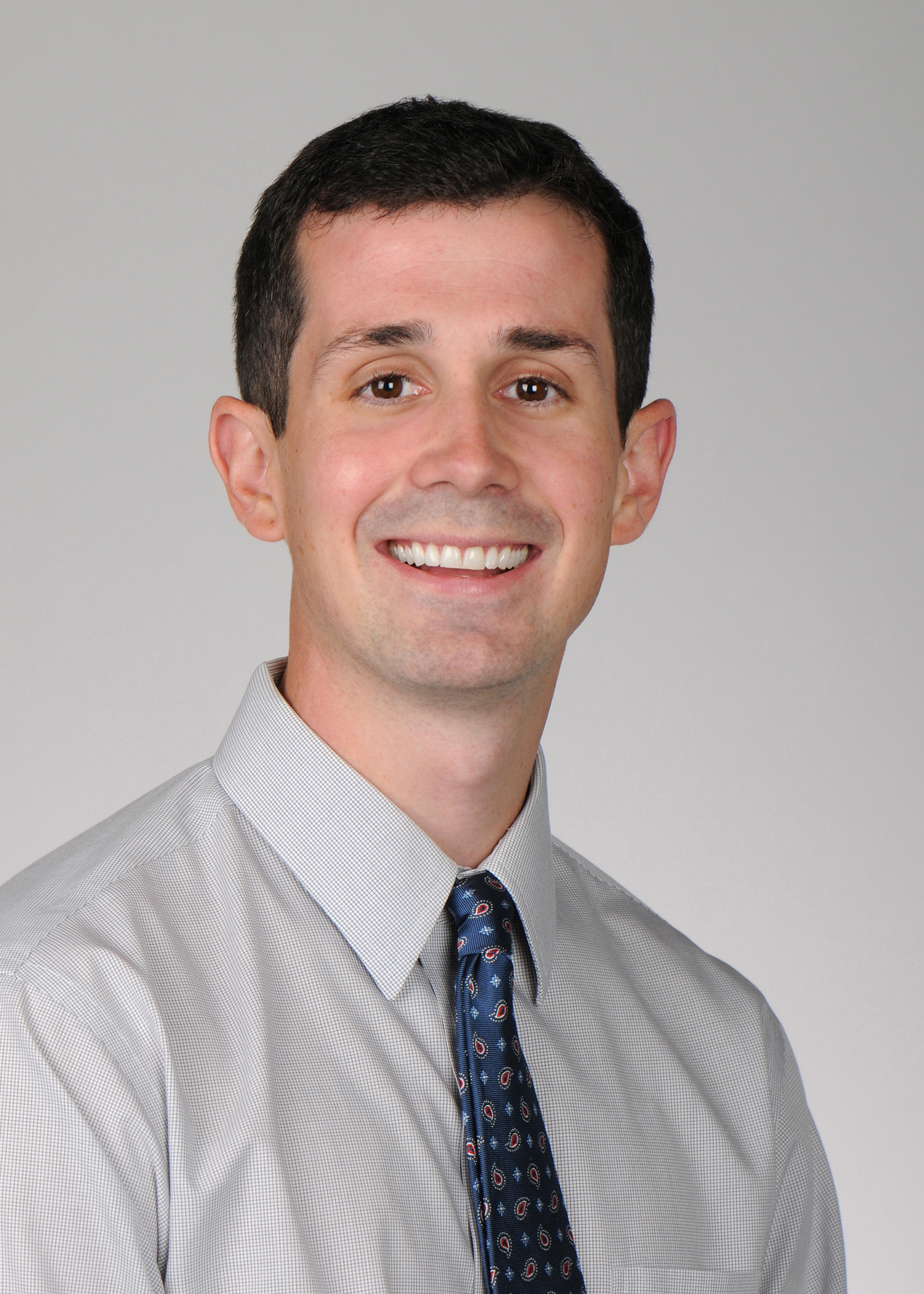 Matthew Fadus, M.D. 
General Psychiatry Resident
2018-2020 DART Trainee
Dr. Fadus received a degree in Biology from Saint Joseph's University in Philadelphia and his medical degree from Creighton University in Omaha, NE. After medical school, he completed his pediatric internship at the Children's Hospital of Philadelphia, later joining the Psychiatry Residency Program at MUSC during his second year. Dr. Fadus was awarded a Child and Adolescent Psychiatry Fellowship from the American Psychiatric Association in 2018. His clinical and research interests include social media, eating disorders, self-harm, and suicidality among adolescents. His research will be centered around assessing adolescent social media use and screen time to determine associations with mood symptoms or suicidality. Dr. Lindsay Squeglia is his primary mentor.
 First Year Trainees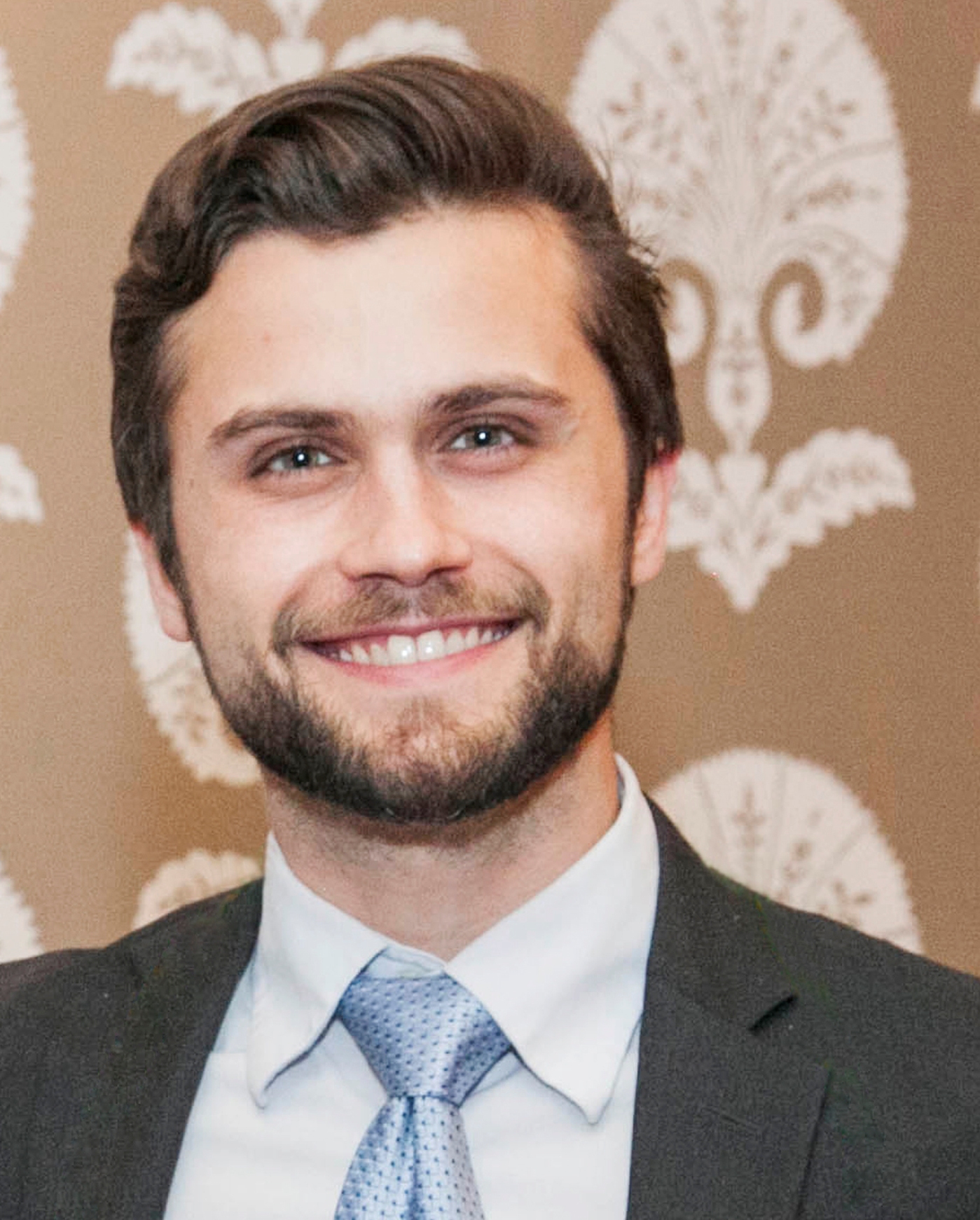 Sean Christensen, M.D.
General Psychiatry Resident
2019-2021 DART Trainee
Dr. Christensen is a resident in General Psychiatry. He completed his medical school education at the University of South Carolina School of Medicine and undergraduate degrees in Neurobiology and Mass Communications at the University of California Berkeley. He has an interest in the digital health space and remains passionate about patient-centered technologies with a focus on usability and device integration. His research will focus on voice analysis as a digital biomarker of recovery in depressive disorders as patients undergo series of electroconvulsive therapy.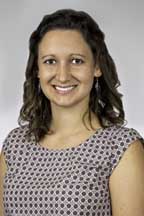 Lauren Das, M.D.
General Psychiatry Resident
2019-2021 DART Trainee
Dr. Das received her BA in Biological Sciences from Clemson University in 2011. She went on to finish both her medical degree and masters in clinical research at the Medical University of South Carolina. She joined the general psychiatry residency program at MUSC in 2017. Her masters research was focused on the association between maternal anxiety in pregnancy and its effects on birth outcomes. Her clinical and research interests are primarily centered on physician wellness and addiction psychiatry. Dr. Karen Hartwell is her DART mentor.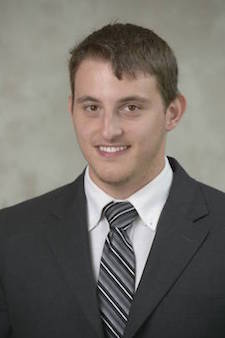 Mike Norred, M.D.
Combined Internal Medicine & Psychiatry Resident
2019-2021 DART Trainee
Dr. Norred is a Florida native and attended the University of Central Florida for both undergraduate education and medical school. He majored in psychology and was introduced to research. To gain more experience, he worked with a psychiatrist doing pharmaceutical research for about 2 years. Not only did this experience further his interest in research, it also inspired him to pursue medical school. While in medical school, he gained more experience with research. Using his medical school education and psychology background, he carried out a study looking at the relationship of perceptions of exercise and meeting CDC guidelines for exercise. Towards the end of medical school and early in residency, he became interested in neuromodulation. For his DART research project, Dr. Norred is interested in contributing to optimization of these treatment modalities.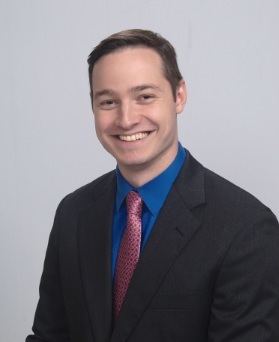 Patrick Robbins, M.D.
General Psychiatry Resident
2019-2021 DART Trainee
Dr. Robbins completed his bachelor's degree with honors in Biology at the University of Georgia and his medical degree at the University of Miami Miller School of Medicine in Miami, Florida. He is interested in evaluating the emerging increase in benzodiazepine use, alongside clinical interests of consultation-liaison and forensic psychiatry. His research will focus on benzodiazepines, their connection to delirium, and patient knowledge of associated risks. His primary mentor is Dr. Ben Kalivas.
Recent Graduates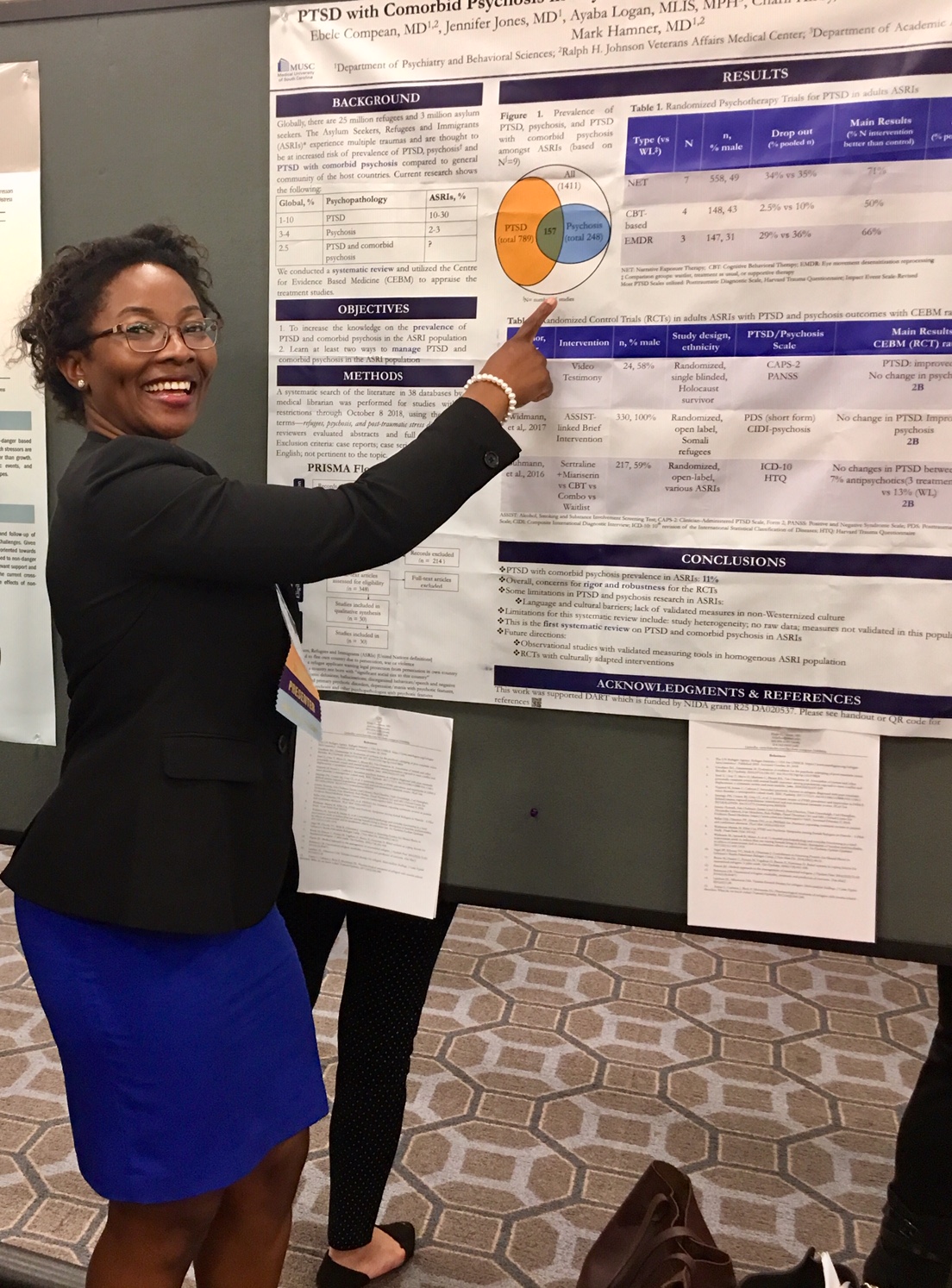 Ebele Compean, M.D.
General Psychiatry Resident
2017-2019 DART Trainee
Dr. Compean worked with mentors Mark Hamner, M.D. and Zhewu Wang, M.D. to investigate the role of neuropeptide-Y and genetics in patients with PTSD and comorbid alcohol use disorder treated with Nacetylcysteine for her primary DART project. She presented at several conferences during her training, including the American Psychiatric Association annual meeting. She also published a review of diagnostic and treatment challenges for patients with PTSD with secondary psychotic features in Neuropsychopharmacology. After graduation, Dr. Compean will be working in outpatient psychiatry.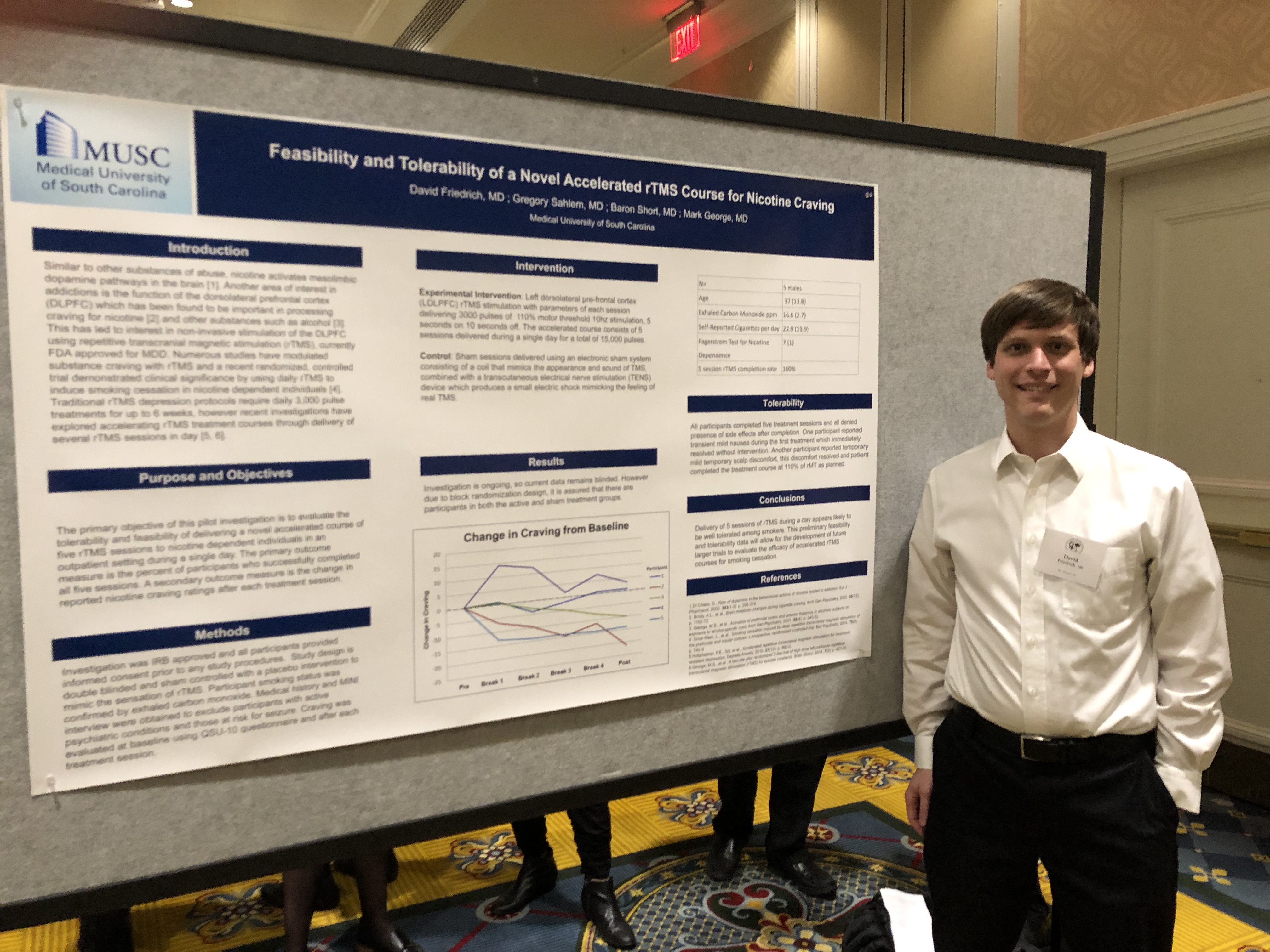 David Friedrich, M.D.
General Psychiatry Resident
2017-2019 DART Trainee
Dr. Friedrich completed the DART Program as an undergraduate student in 2010 and as a medical student in 2012 with Karen Hartwell, MD, and in 2019, he graduates the Resident Research Track. With the mentorship of Mark George, M.D., Baron Short, M.D., and Gregory Sahlem, M.D., his most recent DART project piloted the use of accelerated rTMS for nicotine craving. Dr. Friedrich presented a poster of his preliminary findings at South Carolina Psychiatric Association annual meeting and won second place in the poster competition. The publication of his study outcomes was recently accepted in Brain Stimulation. Dr. Friedrich will be working for Charleston Mental Health after graduation. 

Sarah Oros, M.D.
Combined Internal Medicine & Psychiatry Resident
2017-2019 DART Trainee
Dr. Oros focused on evaluating the attitudes, beliefs, and intentions about utilizing Medication Assisted Treatment (MAT) for Opioid Use Disorder among primary care providers. Under the mentorship of Kelly Barth, D.O., she evaluated themes from focus group discussions. She presented at the North American Primary Care Research Group Conference in November 2018, and her publication of primary outcomes is under review. Dr. Oros accepted a faculty position as an Assistant Professor at the University of Kentucky.