T32 PUFFINS Leadership
Program Director: Lynn Schnapp, M.D.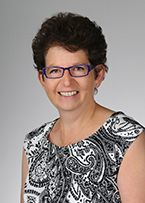 Lynn Schnapp, M.D., Professor and Chief of Medicine/Pulmonary, is the PI of the program. Dr. Schnapp was recruited from the University of Washington (UW) to assume the position of Division Director of Pulmonary, Critical Care, Allergy and Sleep Medicine at MUSC in December 2013. Dr. Schnapp is a successful physician-scientist who maintains an active research program focused on lung injury and repair with continuous NIH funding since 1992 and over 80 peer-reviewed publications. She is a nationally recognized leader in pulmonary medicine. Dr. Schnapp brings a long-standing commitment to and extensive track record in mentorship, program development and training the next generation of clinician-investigators1. She has mentored over 25 postdoctoral fellows (MD and PhD), and over 25 graduate, undergraduate and medical students during her career. She is dedicated to increasing the representation of underrepresented minorities in medicine and her mentorship extends from high school students, to junior faculty, to nurses and other allied health professionals. She has received numerous honors in this area including an NIH K24 Midcareer Mentoring Award, American Thoracic Society Elizabeth Rich Award, University of Washington School of Medicine Mentorship Award, and MUSC Advancement of Women Faculty Award.
Pathway Leadership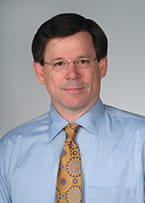 Clinical Sciences Research Pathway Leader: Patrick Flume, M.D., is a Professor and Endowed Chair in the Departments of Medicine and Pediatrics. Dr. Flume has a long history of success in performing and leading large clinical trials in cystic fibrosis, bronchiectasis, and non-tuberculous mycobacteria pulmonary infections. He is Director of the MUSC CF Center, Director of the MUSC Therapeutic Development Network (TDN) research site (consistently in the top three performing centers in the network), and has served as a site Principal Investigator in >100 multi-center clinical trials and as the overall PI in >10 trials including the Standardized Treatment of Pulmonary Exacerbations in CF (STOP Program) funded by the CF Foundation. He has led the Pulmonary Clinical Trials Program for the last 10 years, providing supervision to a program that manages an average of 50 active studies at any given time. Many of his prior trainees have continued onto successful research careers in CF.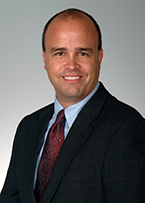 Pathway Liaison for Tobacco Research: Matthew J. Carpenter, Ph.D., Professor, Psychiatry & Behavioral Sciences, is a clinical psychologist with strong research expertise in behavioral science, particularly addictive behaviors and smoking cessation, including leading three large-scale nationwide clinical trials for both smoking cessation and cessation induction. He participates in programs to promote technology-based screening and treatment efforts for smokers throughout MUSC and consults on a number of mobile health applications for improving the optimal treatment of smokers in remote settings. Dr. Carpenter has a strong track record of mentorship that includes pre- and postdoctoral fellows. He has received a number of awards at both local and national levels, most recently the prestigious South Carolina Governor's Award for Excellence in Research. His combined clinical research expertise, close collaboration with the lung cancer research group, and track record of outstanding mentorship make him an ideal mentor and leader for the Puffins Program.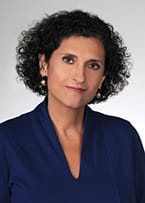 Basic Science Research Pathway Leader: Carol Feghali-Bostwick, Ph.D., Professor and Endowed Chair in the Department of Medicine/Rheumatology & Immunology has considerable experience with training and mentoring at many levels. Dr. Feghali-Bostwick is heavily involved in all aspects of graduate education. Her successful research program investigates mechanisms of fibrosis in scleroderma. She has active collaborations with Dr. Schnapp, including a MPI R01 and has co-edited a book on lung injury with Dr. Schnapp. Dr. Feghali-Bostwick is well-funded, with a strong track record for industry collaborative research and an intellectual property portfolio with several patents and a licensed IP of an anti-fibrotic peptide that is being developed for human clinical trials. She holds or has held many extramural leadership positions in NIH study sections, professional and scientific societies, and editorial boards. Her mentorship skills are evidenced by her K24 award and serving as Director of ARROWS, an NSF-funded initiative for advancement of women scientists at MUSC, and Co-Director of the CTSA TL1 predoctoral training program and KL2 career development program, and Director of CTSA/SCTR Workforce Development. She has received several mentoring awards including most recently the 2018 MUSC Peggy Schachte Mentor Award.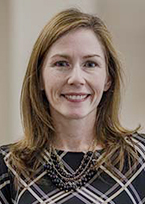 Jesse Goodwin, Ph.D., Chief Innovation Officer for MUSC. Dr. Goodwin has more than a decade of experience in identifying intellectual property strategies for broad range medical therapies for academia and industry. Previously, Dr. Goodwin was Vice President of Development for the Zucker Institute for Applied Neurosciences, a technology accelerator working to develop and commercialize technologies generated by the department of Neurosciences at MUSC. She also led the therapeutics translation core for SCTR, and served as the Deputy Director for the MUSC Foundation for Research Development (FRD).