Division of Nephrology
The Division of Nephrology at the Medical University of South Carolina (MUSC) in historic Charleston has a long and notable history in the study of and potential treatments for kidney disease. In 2018, the MUSC Health Nephrology team was ranked 46th in the U.S. News & World Report list of best nephrology programs, placing it in the top 1% of programs nationwide. Division faculty have worked diligently to foster this reputation by providing excellent clinical care, building a nationally prominent research program, and creating a stimulating educational environment for future Nephrologists. 
The Now Generation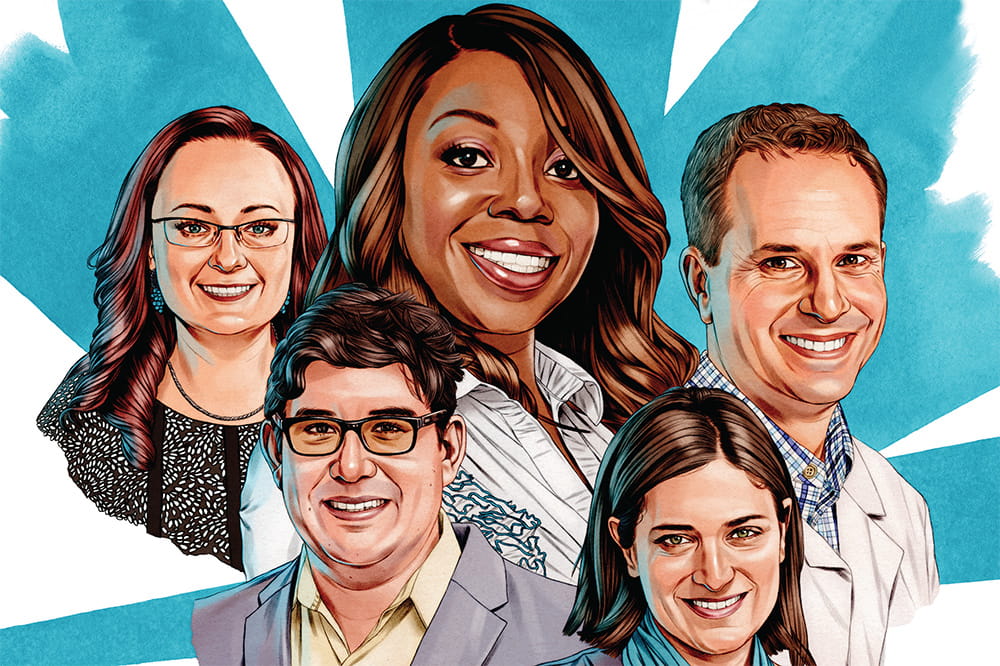 In a recent interview, Dr. Daria Ilatovskaya joined four other early-career researchers to talk about the changing research landscape, tips for trying to achieve work-life harmony, and their favorite clichéd pieces of career advice. Their conversation was featured in the September issue of The Physiologist Magazine.
Education
The Division of Nephrology ACGME-approved Fellowship Training Program is a two-year training program directed by Ruth C. Campbell, M.D., and co-directed by Anand Achanti, M.D. Each year five clinical fellows are accepted into the training program and are exposed to an extensive range of renal conditions and pathologies, including hypertension, fluid and electrolyte disorders, renal physiology, transplantation, acute renal failure, chronic kidney disease, hemodialysis, peritoneal dialysis, and continuous renal replacement therapy across multiple settings: inpatient consultation services, outpatient clinics, and didactic conferences.
Learn more about our Nephrology Fellowship Program
Research
Division faculty are leaders in their respective areas of research which span such varied interests as renal anemia, chronic kidney disease, glomerular diseases, apheresis, global health, prevention of kidney stones and renal vasculitis, complex hypertension, lipopheresis, peritoneal dialysis, and polycystic kidney disease. Active collaborations between clinicians and basic scientists are ongoing, and collaborations with faculty from other divisions and departments are common. Division faculty have expertise in clinical trials, whole animal models of renal disease, human and animal genetics, signal transduction, confocal microscopy, renal physiology, proteomics, biomarkers of renal diseases, glomerular disease, renal cystic disease, and the role of the renin-angiotensin system in renal disease.
Learn more about our Nephrology Research Program
Patient Care
Physicians in the Division of Nephrology see clinical patients at Ashley River Tower, University Hospital, the Ralph H. Johnson VA Medical Center, and a number of satellite dialysis units, which are managed in partnership between the Division and the non-profit dialysis provider Dialysis Clinic Incorporated (DCI). Each year, MUSC nephrologists care for approximately 450 chronic dialysis patients in eight DCI outpatient hemodialysis units, the DCI home dialysis program, and the Ralph H. Johnson VA Medical Hospital (VAMC). The three hospitals are located in a four-block area of the MUSC campus which aids in facilitation of research collaboration, communication between faculty members, and in-depth fellowship training. Recently, chronic kidney disease clinics have expanded from the main MUSC campus to Mount Pleasant, West Ashley, North Charleston, and Beaufort. 
Learn more about our Patient Care services
Kidney Transplant Program
Established more than 30 years ago, the kidney transplant program at MUSC has continued to expand. Under the direction of transplant nephrology section chief, Vinaya Rao, M.D., and transplant surgeon Derek DuBay, M.D., the renal transplant program performs nearly 300 transplants per year, rating it in the top 10 most active transplant programs nationally. This program now employs five full-time transplant Nephrologists. These transplant nephrology faculty members are fully integrated with their surgical colleagues to optimize clinical care and research. We have an established advanced training fellowship in renal transplantation, which can accommodate one trainee per year. 
Nephrology Faculty Awards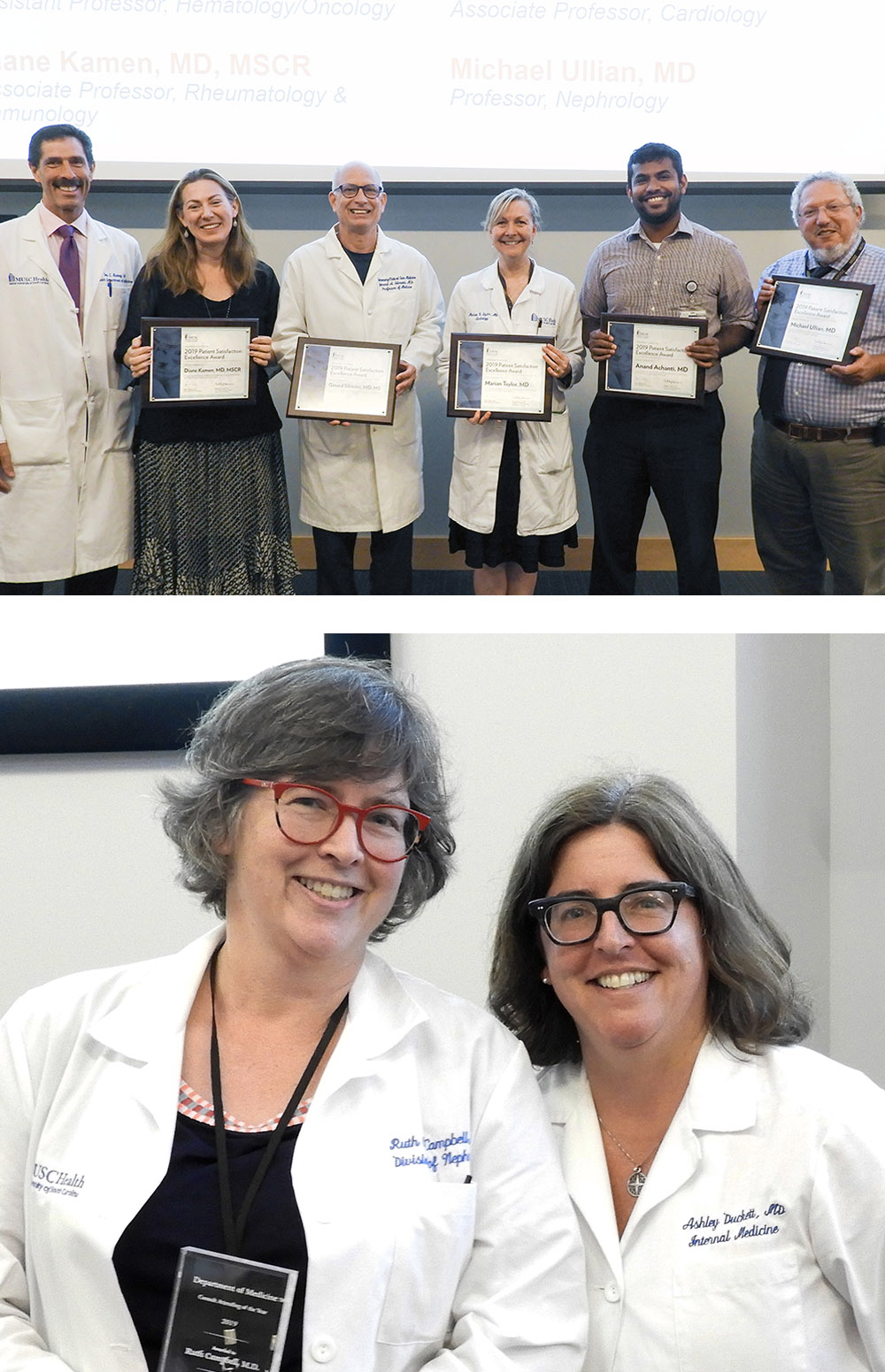 Congratulations to the following Nephrology faculty members who were honored with awards at the Department of Medicine's 2019 Clinical Educator Awards Day on June 5: Ruth Campbell, M.D., received the Consult Teacher of the Year Award; and Anand Achanti, M.D. and Michael Ullian, M.D., received the Excellence in Patient Satisfaction Award.